This is a sponsored guest post.
Home Chef is one of the select companies that offers a meal kit subscription. Basically, you sign up on their website and get started in choosing your meals. They will deliver the complete ingredients and provide instructions on how to prepare your meal. Seems simple, right? Well, that is the mantra of their company.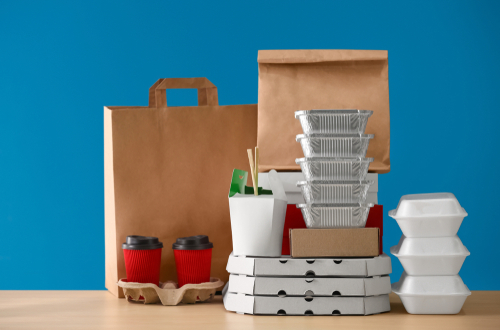 The goal of Home Chef, as stated on their website, is to "make planning and preparing a home-cooked meal simple, intuitive, and inspirational…" But what is it really like to try the Home Chef meal delivery service? You have probably already read other reviews of Home Chef, but here is an honest review for you to read if you are planning to subscribe to them, too.

Pricing
Prices for a Home Chef meal costs $9.95. This price point is in line with their competitors, and if your order costs more than $45, then delivery is free. If your order costs less than the said amount, the delivery fee is $10. They also offer a simple to prepare lunch option or the "5-minute lunch," which costs $7.99. If you would like to order an additional fruit basket or a smoothie, each serving costs $4.95.

Overall, the price is reasonable and competitive. It is even cheaper compared to other meal delivery services like Blue Apron.

Choices
The good thing about Home Chef is that they develop a taste profile for you to make choosing meals that would suit your taste easier. Every week, they will send you a mail that offers meal choices that they think you would prefer according to the taste profile they have developed based on your choices. Of course, you are not required to order those. You can still choose from other options even if they do not fit your taste profile.

As for their food options, they offer 15 different meals per week and 3 to 4 of those are vegetarian choices. This is great news for vegetarians looking for a meal delivery service that caters to their lifestyle choice. Three of the 15 meals are lunch options that require little to no cooking. This is ideal for people who lacks skills in cooking and who are just starting to learn about preparing food.

You can also choose between a meal that has low calories and is low on carbs. From the get-go, you can also choose some ingredients that you want to avoid. This is very helpful for people who have allergies or those who follow a very strict diet.

Ingredients
Home Chef aims to always deliver fresh ingredients to your doorstep. They work with suppliers to make sure of that. They also try to always source their ingredients locally. Some of their suppliers include World Wide Farms, Payson Breton, and Sea-to-Table.

Like other meal delivery services, they make sure their ingredients are kept fresh while in transit and while waiting on your doorstep by packing it with ice packs. They also pack their ingredients by meals, making it easier to gather when you decide to cook them.

Food waste
Food waste is one of the worst problems in the world. People waste so much from cooking too much food. That is one of the struggles of cooking your own meals at home—getting the right portion so you end up full after a meal with little to no leftovers.

With Home Chef meal deliveries, their portion is just enough. Not too much that you feel like bursting after finishing your meal, but also not lacking that you would want to munch on snacks just an hour after eating. Of course, different people are used to different sized portions so what is considered enough for some may not be the case for others.

As for food waste, because Home Chef meals are portioned just right, you won't have to worry about it.

Ease of cooking
Ease of cooking can be a very subjective term. Experience in the kitchen is a factor in whether you would consider the meals easy to prepare or not. However, Home Chef promises that their meals only takes more or less 30 minutes to prepare, though that might not be the case for all of their food recipes.

Although most of their food is very tasty and relatively easy to prepare, it would still take a certain level of expertise to prepare the food in 30 minutes. Their colorful and easy-to-follow recipe cards are very helpful when preparing the meals so be sure that you read them.

If you are a complete newbie in the kitchen and are just starting to hone your cooking skills—not yet quite prepared to make meals like swiss and asparagus-stuffed chicken or salmon with miso butter—you can start easy with their "5-minute lunch" options. They are easy to prepare and usually do not require actual cooking.

One thing is for sure, though: you will definitely improve your cooking skills and be able to prepare easy meals in no time.

Flexibility and Delivery
Compared to other meal delivery services, Home Chef delivery days are pretty limited depending on your zip code. However, they make up for it with great customer service that emails you about changes in delivery dates.

They are also very flexible with your subscription. You wouldn't need to commit long-term, where you can skip this week and proceed to the next week, or cancel altogether if you do not like their service or food.

Eco-Friendly
These days, consumers are becoming more environmentally conscious and they now prefer companies who use eco-friendly and sustainable choices. With Home Chef, they use all-recyclable packaging with their boxes, plastics, and everything else used in packing your meals.

Overall, the Home Chef meal delivery service is a good experience due to their competitive and reasonable price, variety of recipes to choose from, and the good food that has fresh ingredients. It also helps that the taste profile they make for you adds to the unique experience you get from them. Although not all the recipes are "easy" to make, their recipe cards can be very helpful in guiding you through the cooking process. In conclusion, it was a good experience that is worth the money spent.