We are often reminded about how important it is to protect our immune system. But, while the majority of us understand that it fights to keep us healthy, it's not always clear as to how it actually works.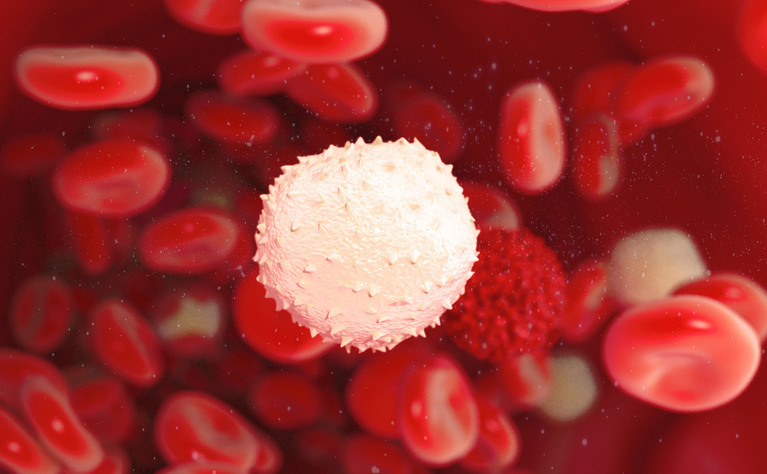 Within this guide, you will learn how the human immune system works, including ways to support it.
What Is The Immune System?
Your immune system is made up of different organs, cells, and proteins. It's an incredibly complex – yet important – part of your body that fights off outside invaders (toxins, fungi, viruses, bacteria, etc). In simpler terms, your immune system is what keeps you healthy.
The immune system is made up of two main parts:
Innate Immune System – this is what you are both with.
Adaptive (Acquired) Immune System – this develops as you grow and come into contact with microbes.
How Does The Immune System Work?
Let's take a look at how the innate and adaptive parts of your immune system work together to protect your body.
The Role Of The Innate System
Think of the innate immune system as your biggest fan. It has been with you since birth and actions immediately whenever there is a threat.
In more scientific terms, as an invader makes contact with your body, the innate system surrounds it. Once surrounded, the innate system engulfs the invader in its phagocytes cells, killing it swiftly.
The Role Of The Adaptive System
The adaptive immune system seeks help from the innate system, teaming together to create antibodies that protect you from specific invaders. These antibodies can only be created once you have been exposed to that invader.
Once exposed to a new invader, your immune system will recognise it whenever it appears again. This essentially means that the adaptive immune system works to make your immune system stronger, while the innate system gets to work on killing whatever comes in contact.
Where Does This Take Place?
Your immune system creates cells all over the body, residing in various different organs. This includes:
Tonsils
Lymph nodes
Bone marrow
Spleen
Adenoides
And many more places!
While invaders will typically enter through the nose or mouth, creating protective cells all over the body is vital for your health.
How To Help Your Immune System
It's safe to say that the immune system is incredibly clever. It knows how to identify invaders and how to kill them just as quickly. There are, however, some things that you can do to keep it functioning normally. This includes:
Eating a diet high in fruits and vegetables
Taking vitamin D supplements (vitamin D contributes to the normal function of your immune system)
Sanitising or washing hands regularly
Cooking meat thoroughly
Avoiding smoking
Drinking in moderation
It's perfectly normal for your immune system to come under threat from time to time. But, as it gains in strength and receives the right support, it will keep your body functioning how it should.
If you feel as though there is something wrong with your immune system, do not hesitate to visit a health professional immediately.