There is nothing quite like the thrill of getting ready for your very first spearfishing experience. However, in all that excitement, the importance of using the right equipment underwater is often overlooked by many spearfishing newbies. The ocean can be an unpredictable place, and you never want to be caught off guard or unprepared for what lies beneath the water.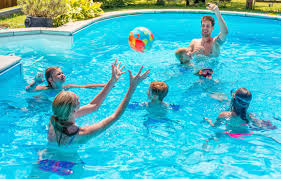 There is one thing that every new spearfisher needs to decide before they even set out on their first adventure. That decision boils down to choosing between using a float, float line, or reel. How do you decide which one you should choose? By first familiarizing yourself with the differences between them:
Floats
A couple of disadvantages that you would get using a float for spearfishing is drawing unwanted attention to yourself. You're more than likely to spook the fish when they see something as obvious as a float coming toward them. Another disadvantage that you would need to contend with is the stronger water currents. The drag that you would get on your float will only make the already strong water currents pull at you even harder. Using a float is going to tether you to it, and it can be especially cumbersome having something weighing you down when you're trying to spearfish in areas like jetties, oil rigs, bridges, and wrecks.
Float Lines
If you are a newbie to spearfishing, you'll probably be more comfortable working with a float line to start with. Of course, everyone's situation is different, and some might find that they prefer to go with the reel option straight away. The primary purpose of a float line is to help you target those bigger fish you want to fry. It is a long piece of braided rope or hard plastic that attaches to your speargun so you don't run the risk of losing it when the fish tries to get away from you (which they inevitably will). Once you've caught your fish at the end of your speargun, all you need to do is reel in your float line rope, and voila!
Reels
Once you've gained a little more spearfishing experience under your belt, you'll love working with a reel underwater. The reel gives you the flexibility of diving without the need for a float or a float line. With the freedom of movement you get underwater, it offers the perfect opportunity to improve your diving technique and your fishing aim.
The only obvious drawback to the reel option is that you lose out on the safety aspect of being tethered to something during your dive.
Final Tip
Always buy your spearfishing equipment from reliable suppliers that you can trust. When it is just you and the big, wide ocean, you need equipment and gear that you can count on to keep you safe and help you achieve all the fishing goals you have in mind. Neptonics offers a wide selection of floats, float lines, and reels available at https://neptonics.com/product-category/spearfishing-floats-floatlines-reels/ for all your spearfishing needs.