This is a collaborative guest post.
Babies are precious, and they deserve the best care and attention that you can give them during the early stages of their lives. There's no doubt that you won't skimp on the items and equipment you choose for your newborn, and those as he or she grows older, but where do you start with the basics?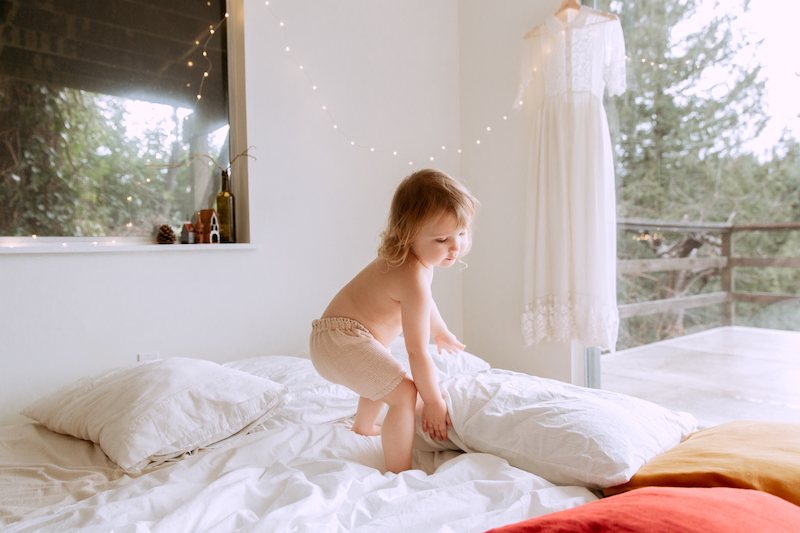 What about bedding? Are there particular items that you should be looking at? And specifically, how do you ensure your baby has the right pillow and is safe when asleep?
Mothers do worry about babies, and quite rightly so, and one thing that keeps cropping up is flat head syndrome. This is a condition that can manifest in babies and makes one side of the head look flatter than the other.
It can be quite alarming but is not unusual – it's reckoned that it can affect 1 in every 5 babies. However, it is unattractive and worrying, but what is it, and why will the right pillow help?
Before we talk about the various pillows, a little about what flat head syndrome is.
What is Flat Head Syndrome?
It needs to be remembered that a baby's head is not fully formed, and the skull is in fact reasonably 'soft' in the early days. Thus, if pressure is exerted on one side more than the other, it can lead to misshaping.
It can happen due to them sleeping in the same position or can be from pressure in the womb before birth. Premature birth can also be a cause but be aware that with all these there is generally nothing to worry about.
You baby will not suffer any damage to the brain or feel pain, it's simply the natural formation of the skull underway.
There are things you can do to help. For example, allow your baby some time on their tummy during the day to reduce pressure on the back of the head. It is important that baby sleeps on their back, remember, as this vastly reduces the possibility of Sudden Infant Death Syndrome. Find the best tummy time pillows for a baby.
You can also alternate the side you hold the baby on when feeding, and there are more suggestions on various authority websites – see the one above we have linked to. Then there's the pillow, so let's get back to that!
What is the Right Pillow?
The best pillow for your baby is one that offers a variety of features, not least comfort. We found this excellent blog post that covers the subject comprehensively, offering great advice and some sensible suggestions. It's worth a read and we thought there are some points worth mentioning.
The explanation as to why a flat head pillow is a good choice – starting with the fact it allows for efficient breathing and movement for the baby during the night – will prove very useful for mothers who are unsure what is right, and it's OK to be unsure as all of us are beginners at some point!
A pillow of this type will be mostly air – 94% is the ratio quoted in the article – ensuring plenty of freedom for breathing. Also, the pillow will be made from material that is certified safe for babies, which is an important reassurance for any new mother.
Before you begin to worry about cost, the blog post includes reviews of no fewer than 18 different pillows suitable for the purpose, so you can be certain there is one among them that will be within your budget.
Flat head syndrome is not something to be worried about, but your baby's comfort and safety is always going to be at the forefront of your thoughts, so check out the blog post and learn more about choosing your baby's perfect pillow.