https://www.pexels.com/photo/black-mattress-in-front-of-a-large-window-behind-a-mountain-775219/
How to Choose The Most Suitable Mattress for Your Posture
Almost everyone has got posture problems these days. It can be due to your occupation or simply because of weak muscle tissue. Like with so many things in life, some workouts will do the trick to correct your posture. It starts with strong tummy muscles for support from the lower spine. Out of comfort, most of us kind of sag in throughout the day.
It's just more comfy not to sit straight all the time. But it's extremely bad for your posture. You may eventually end up with back and shoulder pain. The right mattress can support your posture and also relieve pain. You should definitely learn more about the best mattress brands to find the right one for you.
https://www.pexels.com/photo/mindful-man-with-crossed-legs-practicing-yoga-at-home-5302864/
Consider Your Weight First
Mattresses have different firmness levels. Your weight already influences the firmness you should choose for your next mattress. However, be aware that the same firmness level can feel different among the best mattress brands.
You could feel as if the mattresses of firmness level 5 are softer by one brand than the other. That's due to each brand's specific manufacturing methods. At least the firmness level gives you a first impression of how soft or firm a mattress is.
In the US, there are firmness levels from 1 – 10. One would be the softest while ten is the firmest. Depending on your weight, you're putting pressure on your mattress. If you're too heavy for your mattress it'll soon sag and you'll need a new one.
Moreover, it can't support your body properly. Hence, you can surely go for a softer and less firm version if you're weighing more than it'd be ok for your mattress. But you won't benefit from it and should better go with hybrid models. We'll get to the different mattress types in a bit.
As a rule of thumb, a soft mattress between 3 and 5 would be sufficient, if you're putting less than 150 pounds onto the scale. At a weight of 150 – 225 pounds, 4.5 – 6 is a good firmness. It should at least be anywhere 5.5 and 7 if you weigh up to 300 pounds. Anyone beyond that weight is best off with firmness level 7.
Everyone has his own preferences
Your weight should just be a rough guideline as to how firm a mattress should at least be. Of course, some people prefer to sleep on a mattress that's almost as firm as hardwood flooring. By all means, feel free to go for the softer or firmer mattresses.
Just make sure to check different ones by the best mattress brands first. As previously mentioned, the firmness level can slightly differ among several brands.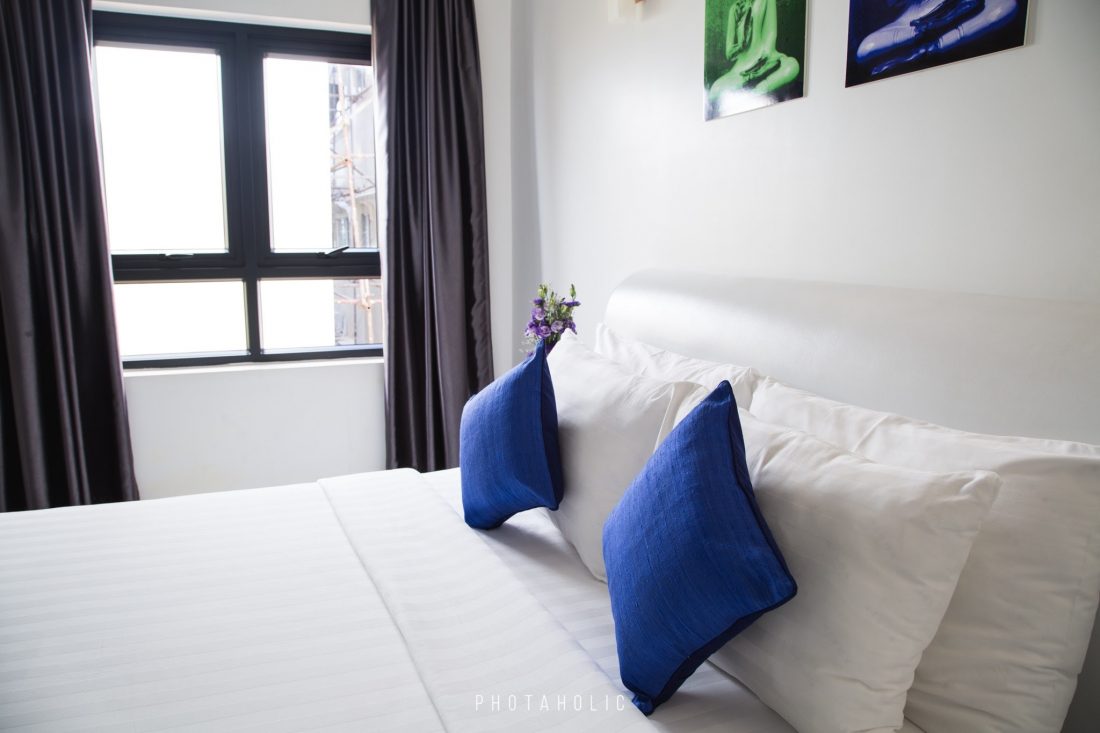 https://www.pexels.com/photo/open-curtain-833046/
What's Your Sleeping Style?
The next point to consider when it comes to choosing a mattress that suits your posture most is your sleeping style. There are side sleepers, back sleepers and stomach sleepers. Maybe you're a mix of all three? For each sleeping position, you'll have other demands for a mattress. Depending on your sleeping style, you need one that provides more or less support.
Side Sleepers
If you tend to sleep on your side, your shoulders, as well as your hips, are under more pressure. Naturally, you'd desire a softer mattress that would also support these pressure points.
As a side sleeper, a memory foam mattress might be best for you. If you don't like the feeling of sinking into your mattress, you could choose a pillow-top mattress. Pillow top mattresses are basically innerspring mattresses with comforting extra layers on top. These layers can be made of foam, latex, or even downs.
Back sleepers
A back sleeper needs more support for his or her spine that properly aligns throughout the night. Thus, a soft mattress is usually not the best option for back sleepers. You'll benefit most from a hybrid mattress or at least a firmer foam mattress by the best mattress brands. Hybrid mattresses are similar to pillow-top mattresses.
Their base is an innerspring mattress that's topped with either latex or foam. Usually, people who prefer softer mattresses find a hybrid mattress by the best mattress brands to be the perfect solution.
Tummy Sleepers
If you're sleeping on your stomach, you'll find yourself with back pain after sleeping on a soft mattress. A stomach sleeper needs more support from underneath. Once you sink too much into a soft mattress your posture cannot be supported anymore. Hence, a firm mattress is a go-to solution for you. Try a hybrid or a firm foam mattress for ultimate comfort.
Combo-Sleeper
You might lay down on the side if you go to bed but switch to sleeping on your back. A soft mattress wouldn't be able to provide enough support for your spine once you switch positions. You'd at least require a medium-firm mattress by the best mattress brands. Memory foam mattresses may not be your solution, but a hybrid or a latex mattress would.
The Right Mattress for Everyone
Nobody is the same. That alone is more than enough reason to find the perfect mattress for your individual needs. It might not be a good idea to go for a second-hand mattress or one you received from a relative. Whoever has slept on that mattress before chose it for his or her personal comfort. Their comfort must not be the same as yours. And while you may suffer from back pain, the back pain of someone else could have different reasons.
Parting Words on the Best Mattress Brands for Your Posture
To choose the right mattress, it's always best to test mattresses of the best mattress brands. If you can't test mattresses at a store, you can also thoroughly test your new mattress at home. Most of the best mattress brands offer free returns after you've tested their mattress several nights. Laying down on a mattress at a store for a few minutes will provide you with a first impression. But you won't know if it's as perfect and comfy after spending a few nights with it.