Cleaning out a storage unit is undoubtedly no easy task. It can take you hours of labor to finish it properly. But whether you bought or owned the storage unit or haven't paid a visit recently, cleaning out might be required. And it sure isn't simple.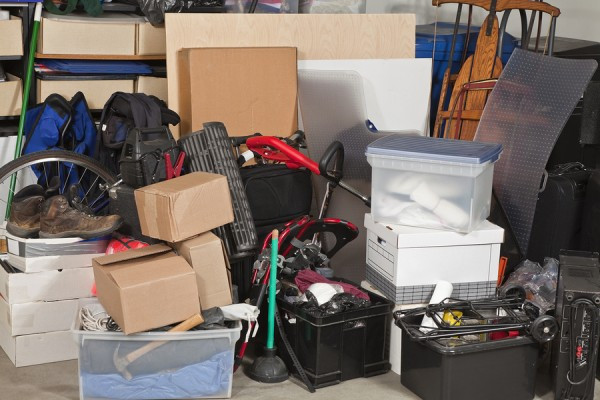 Proper planning and well-managed steps can help you clean out efficiently. But you are sure going to need patience for that or you can use any qualified cleaning service. Here are some ways you can effectively clean out the storage unit you want. So, sit back, and enjoy!
List out
While you go through the process, you will indeed face a lot of goods. Keeping track of them is necessary as you move them. If not, you might miss some important stuff that you might have needed. So, start with making a list of them. You can carry a notebook or use an app on your trusty smartphone for the job.
While you note them down, keep a count of them for a more detailed listing. Do not hesitate to go through the closed boxes. List down everything as soon as you face them.
Tactical Approach
You can surely jump in and start throwing out stuff from the storage unit. But in this way, things would get clumsy. So it would be far better if you plan out how you will approach the clean-out task. Planning will highly improve your effectiveness and allow you to save a great deal of time later.
Categories
As you work your way through, sort the items according to their types. You can use large boxes to categorize them depending on what type of goods they are. You don't want to put wobbly solid objects with fragile ones. Separate the fragile ones and label them accordingly like the others. Also, separate the ones that you don't need from the ones you would like to keep.
Let things go
There might be several items you can find that you won't be needing anymore. In their case, don't let your emotions hold you and throw them away or even sell them in a garage sale to earn some extra dime for them. You can also use labeled boxes to keep the things you need, the things you will throw out, and the things for sale separately.
Keep on the task
Cleaning out a storage unit can be hefty and dull. It might take hours to do and might surpass your planned schedule. But don't let the frustration hold you back. If the work seems lengthy and dull, you can always call for help.
When you plan out your work, you can also list your trusted friend who is efficient in such tasks. Feel free to call them for help if you get stuck. Also, you can find professionals for such jobs. They might cost you a bit, but worth hiring them in case things get blurry.
Verdict
Storage units are beneficial things if you can properly use them. But they might come cluttered or turn to that state over time. Cleaning a storage unit out can be a time-consuming and complicated job. But you effectively make your way through if you follow the steps I have shown you. So, why wait any longer? Let's get down to business.