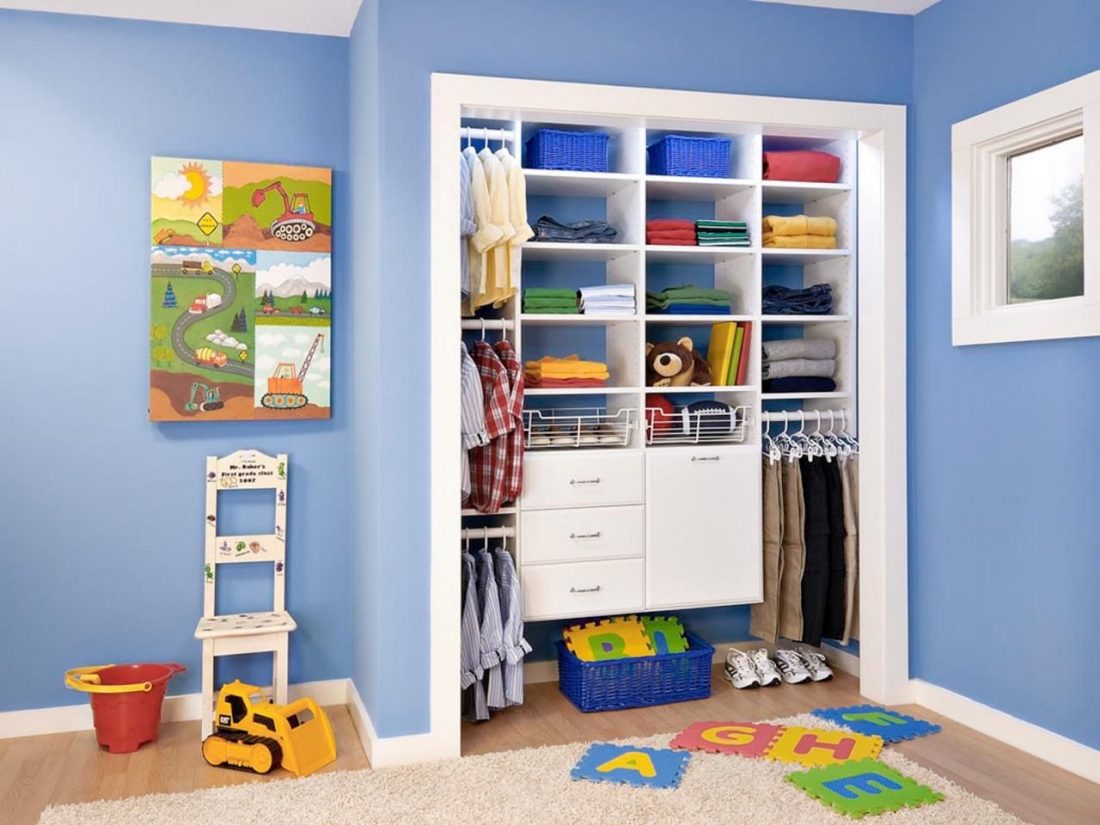 Whether your child is old enough to stop relying on your help to get dressed or not, it seems like it's impossible to keep your kid's clothes organized. Try to imagine how easy the morning dress-up battle would be if you know exactly where their favorite clothes were. Well, here is our guide and tips on how to organize your toddler clothes.
Pay Attention To Season Change
When the seasons change, your kids' clothing choices change as well. However, switching kids clothes for the new season is more difficult than you think. That's because kids grow at an astounding rate and their clothes might last only one or two seasons. So, it's a good idea to buy kids clothes in advance and they will fit them by the time the weather shifts. You can check out BabyOutlet, one of our favorites for the toddler trends for every season, and make sure you follow our tips for storing kids clothes properly.
Sort Through Your Kid's Clothes
The first step in the process of organizing your toddler's clothes is to empty those closets and drawers. Simply take everything out and lay it out where you can see it. Spread it out on a large surface and begin by sorting your child's clothing into a series of different piles:
The "Stay" Pile. This is not only for clothes in good condition but also for anything seasonally appropriate outfits. Also, you can add clothing that your child is actively wearing.
The "Save" Pile. Here is where you put the out-of-season clothes that your child doesn't need right now. By doing this, you'll save a whole lot of space and energy while keeping your child's closet and drawers clean.
The "Donate" Pile. Don't let those gently-worn items take up valuable space in your toddler's closet. Instead, you should separate these items, then give or donate them to someone who actually needs it. And, if something needs to go but isn't in good enough condition, don't hesitate to toss them away.
Note: You should ask your kids for help as a way to develop their organizing skills.
Store and Organize
Once you've sorted through your child's clothes, then it's time to put everything in their place. Start putting the clothes your toddler doesn't need on aside. Also, to truly organize your toddler clothing, you may need to invest in some storage solutions. A few boxes or storage bags will help you do the trick. In addition, make sure that you've labeled everything with as much detail on your labels as possible. Therefore, it is easier to know where to look for, when you need to find something.
After that, don't just shove everything left into the storage containers. Instead, take some time to organize your kid's clothes before putting them in the closet. At this point, you should be left with a manageable number of clothes that are needed for the current season. Whether you want to organize your toddler clothing by season, type or size, try to find the most logical way that fits your situation.
Here are some useful tips to help you organize your toddler clothes:
Store Items Vertically
My advice here is to store your toddler clothing in drawers vertically. Stacking your toddler clothing on top of one another makes it difficult to see what you have. So, by storing folded items standing up, you not only have more space but also a better view to see every item. Also, you should add some storage bins to your toddler's drawers or closets to keep items separate. These items are perfect for toddler boy beach shorts, socks, scarves, and other random accessories.
Design With "Time-Savers"
You should organize the clothes to make them more accessible to dress your toddler in the morning without spending too much effort. We suggest working with your kid to pick the day or week outfits ahead of time, if possible. After that, you can label those clothes or bring them to the front of the closet, so you can dress your little one in the morning with ease.
Leave Room for the Toys
Most of the time, your kid's toys get randomly stashed in their closet. So, make sure there is a specific place for the toys. This can also be a drawer in the closet. However, we recommend keeping them separate because everyone can easily put them in the wrong drawer. And, this will finally lead to a messy closet.
Organizing your toddler clothes can be a bit overwhelming, especially if you're holding onto too many clothes. We hope our guide for organizing toddler clothes will help you tidy up the old messy closet.
Do you have any tips or advice for organizing toddler clothes? Feel free to share it with us and other moms in the comments!