This is a sponsored guest post.
If you've already been shopping for the perfect grow tent, then by now you likely have a bad case of information overload. How do you know what will work for you? It's easier than it looks. I had a bucket full of questions when I bought my first tent and here's what I learned through experience.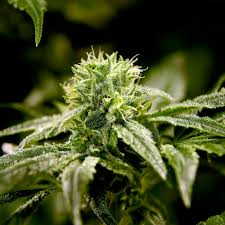 Carefully Measure The Space You'll Need To Allow For Plants and Equipment 

Of course you need to know how much floor space is needed, but don't forget about the height. For the health of your garden, there has to be sufficient room between lights, plants and other equipment you'll be using. Basically, the bigger the tent, the bigger your harvest, but as a beginner, I chose a smaller size and it made the learning process so much easier. Now I own one of the largest available even if I did have to clean my garage to make room for it. 

Not All Grow Tents Are Created Equally 

Beware of cons and scams, now that legalization is on a roll everyone wants to cash in, and you don't want to waste your money on trash. Flimsy materials and poor construction lead to frustration via faulty zippers, tears in the material, broken joints, and seal quality. Durability is important because you won't have much room to work inside without bumping something now and then. 

What To Look For In The Best Grow Tents 

Windows to monitor plants without touching anything are a huge plus, and easy to connect equipment is another. The larger the opening when you need to get inside and work the better off you are. Struggling to squeeze inside a small space is hard to do without breaking something or disturbing your garden. There will be a tray to collect water runoff from plants and you need to make sure it's easily removable. 

Keeping It Economical and Safe

For me the best way to save money was by spending it on quality. The Tent market is choked with bargains that only cost more in the long term because they constantly need repair. Before you buy show an electrician your tent specs and get a pro's opinion on whether or not your system can handle the extra demand without overloading. Once you are assured your wiring can handle the extra work, place your tent as close to the outlet as possible, never trust an extension cord, even a heavy duty one, to run your tent. 

Enjoy Your First Harvest 

I doubt that I answered every question you may have about grow tents, but after reading this you should have a basic idea of what to look for. If you need more information on grow tents we found this very informative article How To Select An Indoor Grow Tent. Once you take delivery the learning process begins, but seriously, as long as you stay focused, and follow the setup instructions you should have no problems. This is where buying for quality and durability really pay off by stress free maintenance when you don't have to constantly worry about repairs as you would with the "bargain brands." 
Author
Karen Miller
Karen has been gardening indoors in Canada since she was a little child. She loves sharing her fast knowledge of indoor growing equipment with others and it shows in her writing.