As your children get older, they may start to have more questions about sexual attraction. Though it can be daunting for some parents to have conversations about these topics, they are important in the development of your child's growth as an individual. Different people have different comfort levels in what they decide to explain to their kids, and some parents like to have these conversations with the help of a primary care physician or with additional tools like books.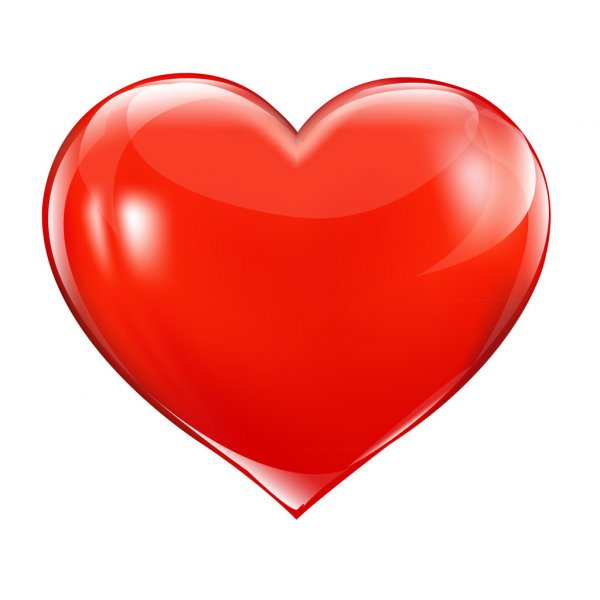 Though you may be wondering how to start these conversations, it's a good idea to prepare for them ahead of time. Your child may come to you with questions, as they learn about sexual attraction from peers, and from experiecning it themselves. By having honest, open conversations about attraction with your children, you can give them the knowledge to protect themselves from unsafe circumstances. By being caring, sensitive and explaining that attraction is not something that we control, you can help them gain a better understanding of the new feelings they're experiencing.
Opening Up A Dialogue
It's not uncommon for parents to begin talking about these topics when their child approaches them with a specific question or concern. When kids start going to school, and interacting with new people, they may learn things from their peers that makes them curious to know more. They may also experience their first "crushes," where they feel some sort of romantic pull toward one or more of their classmates.
If you start talking about sexual attraction with your kids from a young age, understand that they may not be fully able to grasp these complicated concepts right away. They may realize that they want to be close, hug or even kiss other kids, but not fully grasp how it affects their body. Being patient and open to further questions can help your kids have a healthy relationship to their sexuality.
It's also crucial to explain consent to your children. Some kids may not understand that attraction isn't inherently mutual, and may feel as if it's okay for them to touch their peers without receiving consent. At a young age, this behavior may seem relatively harmless, but not having an awareness of the importance of consent can lead to damaging circumstances later on.
Take the time to educate your kids on how important receiving consent is from any sexual or romantic partner. This can also help them understand boundaries when it comes to the bodies of their peers, and themselves. Tell them that without consent, no one should be touched in any way. Remind them that if they're ever uncomfortable in a sexual situation, they can ask it to stop at any point. It's also a good idea to teach your kids that they may find themselves attracted to someone, and the other person won't feel the same way. Remind them that this is perfectly okay, and that attraction will likely occur for multiple people over the course of their lifetime.
The Teenage Years
In teenage years, conversations around sexual attraction and sexuality may become more complex. Your child may become more curious about how their attraction can manifest, and may be curious about ways that they can understand their attractions on a deeper level. To prepare yourself for these conversions, and understand the different ways your teens may develop in their attractions, check out these articles from BetterHelp: https://www.betterhelp.com/advice/attraction/.
It's during this time that many children will also choose to come out to their parents about their sexual preferences and desires. They may tell you that they are attracted to people of the same gender (gay or lesbian), both genders (bisexual) or that they don't experience sexual attraction the same way that others do (asexual). It's important that you understand that your child's sexuality is not a choice, and that they are still just as worthy of your love and attention no matter how they identify.
Unplanned pregnancies, sexually transmitted infections, and misconceptions around sex are all important risk factors when teens begin exploring sexually. Though you may feel hesitant to educate your kids on this topic, education is the best form of prevention. Many school curriculums teach "abstinence-only," which means that your children will not learn hot to practice sex safe. As a parent, you should take the time to educate your kids on how to prevent unwanted accidents in order to protect their physical and emotional health.
Sexual Attraction Is Natural, Not Shameful
No matter how you decide to talk to your kids about sexual attraction, it's important for you to emphasize to them that it is natural, and not shameful. Kids who feel ashamed of their sexual desires are more likely to experience adverse mental health effects. It can also cause children to isolate when they experience any kind of negative sexual experience, and feel uncomfortable opening up to their parents in times of need.
When kids don't feel like the can talk to their parents about their feelings around sex, they are likely to turn to their friends or the internet for more information. The problem with that? They may not receive accurate information. Pornography, for example, depicts unrealistic sexual encounters frequently. Though most adults are aware of that when they view it, children and teens may not. Pornography can also show inappropriate sexual relationships, and often don't include the use of contraceptives.
Though it can be challenging for some parents to talk about these topics with their children, it can be beneficial for both your relationship, and your child's emotional wellbeing. There is a lot of misconceptions in regards to sexual attraction, romantic involvement and sexual health that can be passed around in social circles. By maintaining an open line of communication with your child, you give them the opportunity to have the most accurate information possible. You can also help them feel loved, supported and informed as they move through childhood into adulthood.
About the Author
Marie Miguel has been a writing and research expert for nearly a decade, covering a variety of health-
related topics. Currently, she is contributing to the expansion and growth of a free online mental health
resource with BetterHelp.com. With an interest and dedication to addressing stigmas associated with
mental health, she continues to specifically target subjects related to anxiety and depression.