This is a sponsored guest post.
As a homeowner, you're likely going to encounter rats or other kinds of wild animals in your property someday. It doesn't matter whether your home is new or old; these animals just love to go where humans are. Exposure to wildlife can be dangerous for you and your family – especially rat infestations, which can cause different kinds of contagious diseases. If a wildlife invasion is not handled correctly, it can result in more significant problems that require a lot of spending to fix. For instance, rats or raccoons can chew on electrical wires and cause a fire outbreak.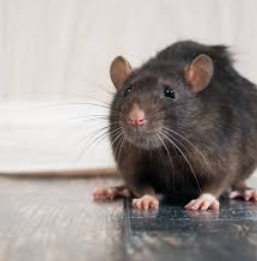 Why Do Rats and Other Wildlife Venture into Our Homes?
You may be wondering, why would rats abandon the bushes, trees, and all the space outside and move into my home? The answer you seek is not farfetched: Animals, just like humans, need some basic things to survive. These basic things are located right under your roof and they are what attract rodents and other wildlife to your home. Let's take a look at some of these things.
Food: Rats need food to survive. They'll most likely enter your home if they find leftover food in the trash can. Rats also love an untidy kitchen. If you're the kind of person who doesn't remove food waste from the kitchen floor and other surfaces, rats will always be your guests. Other wild animals can also be attracted to your home by pet food.
Shelter: Rats need a place to hide and sleep during winter when the cold is extreme. They also need a warm place to raise their young ones. Our homes are warm in the winter and have lots of hiding places, so rats find it comfortable. Rats love dark and untidy places. That's why you'll mostly find them living in the attic, garage, basement, or sewage pipes.
How Do Toddlers and Kids Attract Rats and Other Wildlife into Our Homes?
While rats will always try to find their way into your home, toddlers and kids can make it easy for them in the following ways:
Making a Mess
Children love to make a mess of everything – from their toys to their books. They also love to play with their food. If you have a toddler at home, you'll notice that when they eat, they have more of the food in their hands than in their stomach. That sight alone will make you want to grab the plate and feed your child yourself. However, research has shown that toddlers who are allowed to play around with food usually learn how to feed themselves faster. That's some good news, right? Well, there's also a downside to it. When you allow kids to mess up your home with food, rats will be tempted to come in and pick up the leftovers. Sometimes you may clean up the mess, but if your cleaning is not done correctly, you'll still have uninvited guests sniffing around your home.
Not Closing the Doors Properly
Kids are very playful and may not remember to close the door tightly when they enter or leave the house. A rat can squeeze itself through a hole as small as 3cm in diameter. So if they find any small space in between your door, they can take advantage of it and enter your home.
Not Closing Trash Cans Properly
Kids may leave the trash can open or partly covered. This will encourage rats to come around, in search of leftover food.
Be sure to follow these tips as fall and winter are approaching. More rat removal tips can be found at orlandorats.com.