How to design your wardrobe and changing room with full length mirrors
Full body mirrors are always a great addition to any changing room. They allow you to get a better view of what you're wearing from all angles. Not only that but they also help you to get ready much quicker. With many shapes, styles, and designs to choose from, how do you select the most suitable option for your wardrobe? Here's your guide to full body mirror ideas for changing rooms that make you quickly ready for the office.
Why a full-length Mirror for the changing room?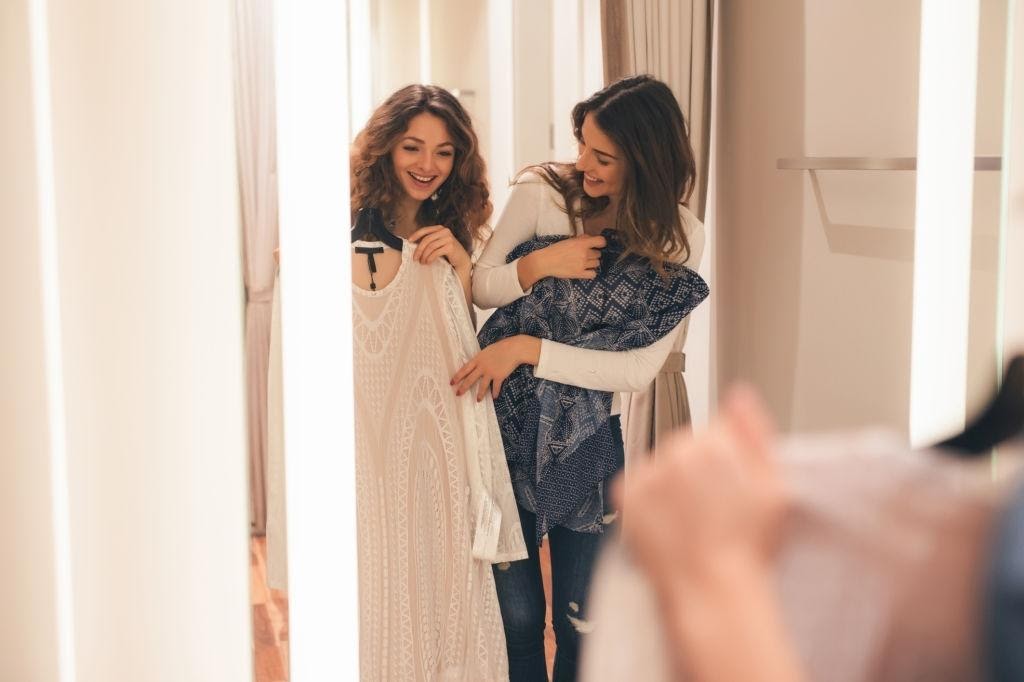 Full-length mirrors are a must-have in any changing room. You may think you're doing just fine with your vanity mirror. However, it's such a hassle to try and get a good look at your outfit of the day. There are all these gymnastic moves involved.
Either you have to stand a certain way, use a chair, or go to a different room altogether. Every morning is a struggle to get ready. And finding the right ensemble seems near impossible when you can't see what it looks like.
However, imagine getting a full picture of every small detail and accessory you're wearing without needing any assistance. That is what a full-length mirror can offer you. A reliable and accurate reflection of your outfit of the day that you can trust when getting ready.
Framed Flappable Mirror
If you're looking for a more budget-friendly option, then a simple frame for your full-length mirror is a great option. You can find all kinds of shapes, whether they be arched, rectangular, round, oval, etc. You also get versatility in display since you can choose between a wall-mount or a leaning/standing mirror.
Depending on the type of design scheme you're going for, a sleek flappable mirror can be a great subtle. Some people prefer frames that use high-quality metals like silver and copper. Other people like wood and resin as frame materials but with a metallic finish.
If you're going for inexpensive, then plastic frames are the way to go. On the other hand, if you want a more rustic luxurious finish, wood can provide that appeal. It's also highly durable, more so than plastic anyway.
Whichever frame you go for, you also need to pick a pattern if you want one. Glass frames can have intricate etched designs and metals can help create a more detailed and sculpted look. Style options aside, if your mirror is an unusual shape, you're more limited in how you can mount it.
Frameless Square Wall Mirror
Going frameless for your square mirrors can instantly elevate your living space into polished and elegant surroundings. If you prefer that sleek modern touch over rustic/traditional design, a frameless mirror can beautifully complement your contemporary home.
In addition to providing you with a full and unobstructed view of your reflection, it adds an element of luxury. Moreover, a frameless mirror can transform your changing room into a brighter and airier space.
Most closets tend to be dark, stuffy, and cluttered. However, hanging a mirror or getting a floor one will amplify the light inside for a better changing experience. So you will find your clothes in a quicker and more efficient manner. It also allows you to get ready for the office a lot faster than usual.
Full length LED Mirror
A full-length mirror offers you a clear and accurate depiction of your outfit. It's the ultimate must-have in any changing room. However, a full-length LED mirror! That elevates the experience of getting ready ten times higher. A lit mirror should be the standard in all wardrobes and walk-in closets.
Not only do the LEDs bring more light into the space, but you also see the colors more accurately. Ever wear an all-black outfit only to go out and find that the black shades don't match under natural light? It's a struggle everybody has gone through, but it no longer has to be. Install a full-length LED mirror and you never have to deal with fashion faux pas ever again!
Thin Frame
If you're torn between framed and frameless, a thin frame is the best thing to go for. A gold thin frame, for instance, will bring that touch of delicacy without taking the focus away from the surroundings. Moreover, getting a barely-there frame makes the most of natural light and creates a more reflective area.
On the door or wardrobe
Now the critical question is where to put your mirror, on the door or the wardrobe. This entirely depends on where you tend to get ready more often. If you find yourself changing in front of your wardrobe or inside your closet then definitely put your mirror there. On the other hand, if you tend to go back and forth. Or if you have a hanger near the door, you should hang or install your mirror in that area.
Full-length Arched Mirror
A rounded top can add great visual appeal to a closet or bedroom. The arched design showcases perfect attention to detail and craftsmanship. Moreover, this style of mirror can serve both as a decorative piece and a functional one.
Full-length Round Mirror
If you're looking for something fresh, something that goes beyond the classic round wall mirrors, opt for an oval shape. This style brings in elements from the modern and traditional palettes, a perfect aesthetic marriage if you will.