This post is brought to you by Mini Bakery.
You may be using talcum powder to feel fresh, but the truth is it could be killing you. If you use powder on a daily basis or even once in a while, it's time to learn more about the risks involved and the alternatives you can try instead.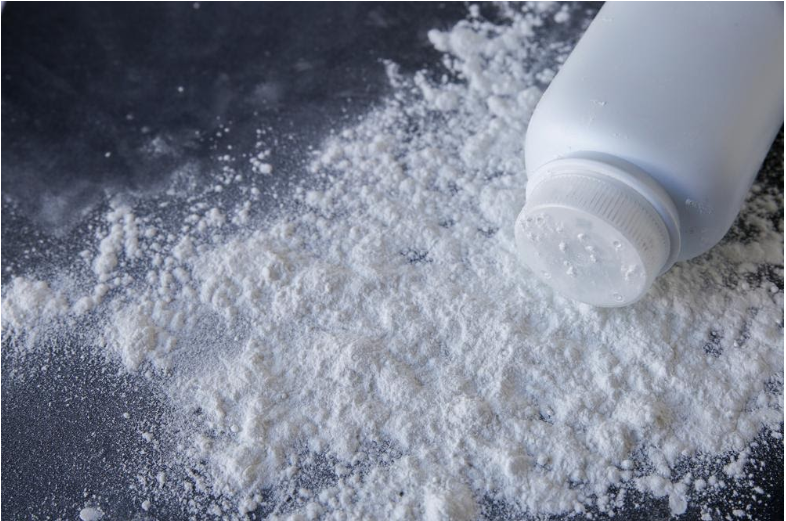 Many women use talcum powder in their underwear or between their thighs to reduce chafing. Despite how common this practice has been, it may not be safe. In 2016, manufacturers Johnson & Johnson, whose talcum powder is known as "baby powder," were ordered to pay tens of millions to survivors of cancer caused by talcum powder and their families. In 2017 the manufacturers were ordered to pay $417 million in a single talcum powder lawsuit. In 2018, a jury ordered the manufacturers to pay a record $4.69 billion to 22 women who developed ovarian cancer after decades of using talcum every day. Find out even more about the talcum powder lawsuit.

Since the 1980s, studies have shown a link between the use of talcum powder and ovarian cancer. If you're still using powder to stay fresh, keep reading to learn more about why it is not a good idea.

Talcum Powder Ingredients
The main ingredient in talcum powder is talc, a clay mineral that is composed of hydrated magnesium silicate. Talc absorbs moisture, so it is helpful for keeping your skin dry and preventing rashes. Some other common ingredients include cornstarch, arrowroot powder, and other powders. Some powder naturally contains trace amounts of asbestos, which is known to cause cancer. After you use talcum powder in your genital area, it can travel into your uterus and fallopian tubes, ending up in your ovaries.

Why Is it Dangerous?
Research has shown that using talcum powder can increase your chances of developing ovarian cancer, which causes more deaths than any other cancer of the female reproductive organs. Asbestos is sometimes present in baby powder, cosmetics, and other products. The Cosmetic, Toiletry, and Fragrances Association (CTFA) issued guidelines that stated all talcum powder used in the U.S. should be free from detectable amounts of asbestos. These guidelines, however, were voluntary. Products that contain detectable amounts of asbestos are still being sold to consumers.

Baby Powder and Ovarian Cancer
In the early eighties, research suggested that there may be a link between talc and cancer after finding particles of the mineral inside ovarian tumors. Talc can also cause lung problems when it is inhaled. In 1982 it was suggested at that time that Johnson & Johnson should put a warning label on the products. The manufacturer declined to do so, leaving millions of women using a potentially dangerous product without having any idea it could harm them.

The longer and more often a woman uses baby powder, the higher her risk of developing cancer will be. Some other risk factors for developing cancer include gene mutations, older age, family history, and long-term hormone therapy treatments.

Talcum Powder Alternatives
If you are still using talcum powder, there are safer alternatives you can try that will also absorb moisture on your skin. These include cornstarch, baking soda, tapioca flour, and oat flour. You can also lower your level of risk by patting the powder into your skin instead of sprinkling it. You can also shake it onto a cloth and apply it directly to your skin with the cloth.

To date, over 6,000 talcum powder lawsuits have been filed against Johnson & Johnson and other manufacturers. If you are using talcum powder and you've developed ovarian cancer, it's time to get an attorney. A lawyer can help you collect damages that can help you cover the cost of treatment.