"JLab introduces state of the art headphones acoustically designed and formed for kids aged 2+. The headphones were tested by kids of all ages for comfort, ease of use and looks, all the while keeping them safe with a built-in (no separate cable required!) volume limiter to ensure a safe listening experience"-JLab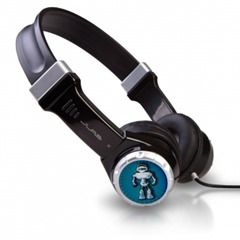 My little guy (he's 5) loves playing on his Tablet or iPod Touch (or mom & Dad's smartphone).  But we don't always want to hear the sound of Angry Birds or SpongeBob on Netflix.  This is especially true when we are riding in the car or sitting at a restaurant.  His JLab Audio Kid's Headphones are a great fit and are very comfortable for him to wear.  They adjust easily to fit his head, in fact he can adjust them all by himself.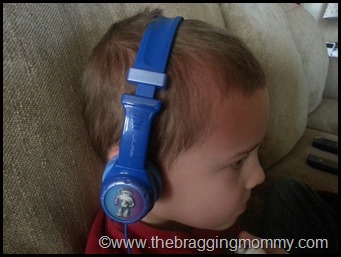 They come with a drawstring bag so they are easy to take on the go.
The JLab Kid's Headphones are available in 4 different colors: Blue, Pink, Purple and Black.
My son loves that the headphones came with a bunch of fun stickers he can choose from to put on the sides of the headphones.  Black and blue come with boy stickers and the pink and purple come with girl stickers.  And they aren't just regular stickers they are hologram stickers.  It's fun because your child can choose the stickers that they like most, and can express their personality.  My son chose the robot for his headphones.
I also really love these kid headphones with a built in volume limiter, so I always know he is listening at a safe volume and don't even have to worry about it.  These are great quality kid's headphones and I recommend them for your kids, ages 2+.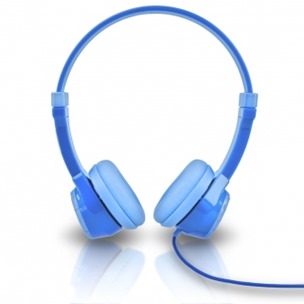 You can see the headphones as well as purchase a pair by visiting www.JLabAudio.com
JLab Kid's Headphones get Bragging Rights!