A child with knock knees isn't uncommon as many small children will experience knocked knees between the ages of 3 and 7.
As a parent, you may worry a little about whether or not your child's legs will look normal as they get older.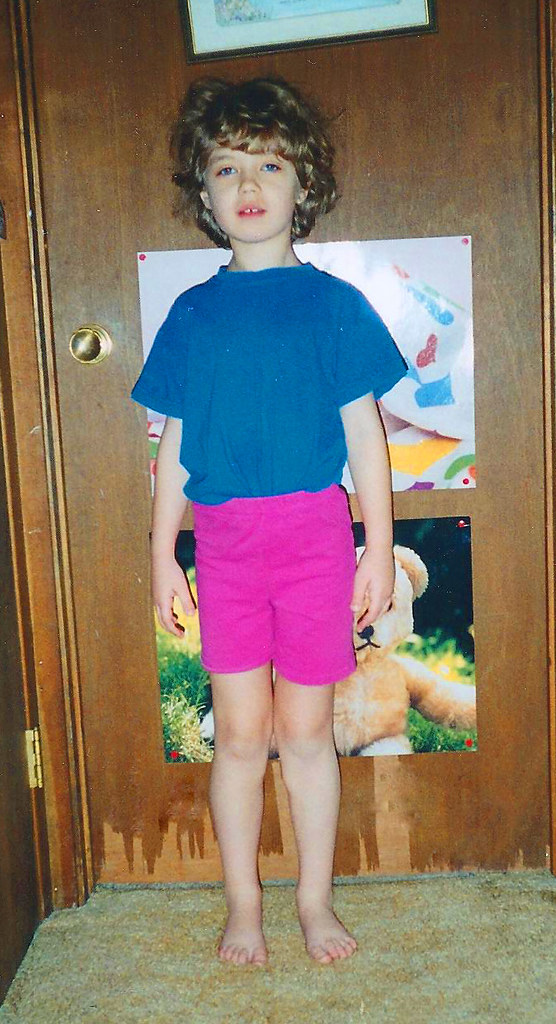 As most kids with knocked knees get older their legs will begin to straighten out on their own.
However, if your child reaches the age of 7 and their legs don't correct themselves it may mean there's an underlying problem that needs to be taken care of.
Why Should A Parent Worry About Knock Knees in Their Child?
When a child develops knocked knees, their knees will touch while their ankles remain separated when they stand up straight.
This awkward stance can cause pain in their knees, make their gait appear unbalanced, and even lead to more serious problems like arthritis as they get older.
Also known as genu valgum, knock knees should correct itself by the time the child reaches the age of 8.
If this lower leg deformity hasn't improved around this age the parent should begin seeking medical advice from an experienced pediatrician or orthopedist.
How Is Child Knock Knees Diagnosed?
Child knock knees is diagnosed by taking a close look at the legs of the child. The doctor will look for certain things in the legs, hips, and feet while the child stands up straight.
The doctor may also perform an X-ray to determine the cause of the knock knees.
What Causes Knocked Knees in Children
If your child's knocked knees doesn't correct itself by the time they reach the age of 7 or 8 it is probably due to an underlying problem, as stated by My Knock Knee Fix.
Two of the most common underlying conditions that causes child's knock knees to persist after the age of 8 include the following:
Rickets – This condition is due to a lack of vitamin D or calcium. It causes knock knees because it makes the bones in the lower legs become soft and weak.
Blount's Disease – Another underlying cause responsible for knock knees in children is known as Blount's disease. This condition occurs whenever there's an unusual growth plate around the upper tibia.
If your child is affected by one of these conditions treatment will be required in order to correct knock knees and straighten out the lower leg deformity.
How to Correct Knock Knees in Children
When it comes to treatment there are various options available to correct knock knees.
Some of the most common knock knees treatment in children include:
Braces
Knock knee braces are one of the first initial treatments doctors will recommend to help guide the child's legs into a straighter position.
However, these braces aren't always successful if the child's legs stops growing or developing.
If you do decide to try and use knee braces to correct your child's knocked knees make sure you do so early on while his or her bones are still growing.
Your doctor will recommend that your child wears the brace at night while they're sleeping to help realign their knees and lower legs correctly.
The more the child wears the brace the more the knees will get pulled upward and gradually realign.
Special Shoes
There are also special shoes your child's doctor may recommend to help correct his or her knock knees.
These special shoes will have a firmer heel and ankle support to help keep the alignment of your child's heel and lower leg under control.
These shoes will also have more depth so an orthotic insert can be placed inside the shoe.
Orthotics for knock knees work by improving foot alignment and posture, which will lead to better knee alignment.
Knock Knee Surgery for Children
Braces and special shoes aren't enough sometimes to correct the knock knee deformity in a child.
Sometimes the deformity is too severe and all braces and special shoes can do is reduce the symptoms like pain.
If all else fails, surgery is your only option to improve the alignment of your child's legs.
The most commonly used surgery for child knock knees is called guided growth surgery.
Guided growth surgery works by slowing down the growth of the knocked leg so that the other leg can catch up.
The orthopedic surgeon will place tiny metal plates on the inner side of the knee so that the outer side can keep growing, which in turn will allow the child's legs to grow straighter.
However, for this surgery to work effectively there has to still be some growth remaining in the child's leg so that correction can happen.
If the child's bones in his or her legs is too mature the only other surgical option is called osteotomy.
Osteotomy involves cutting a piece of the bone in the lower leg just above the tibia, and then a plate and screws are inserted to keep the knee in the corrected position.
This is a much more serious surgical treatment compared to guided growth surgery, and is only recommended if your child's bones have stopped developing.
Conclusion
If you have a child suffering from knock knees your first step is to seek advice from a pediatrican who has experience with this deformity.
You have nothing to worry about if your child is under the age of 7 or 8, as this is part of most children's growth development.
If the knock knee deformity doesn't correct itself by the time the child reaches 9 years old it may be time to seek medical advice to see what could be causing the problem.