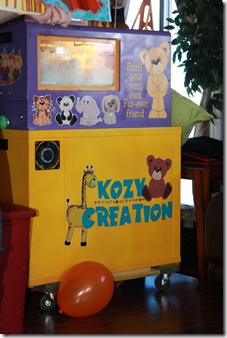 Leah's best friend Bridget and her Big Brother Dylan who also happens to be Leah's friend was having a birthday. Bridget's Mom and I are really good friends and we were trying to come up with a creative party when we both stumbled upon Kozy Creation!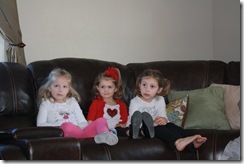 Kozy Creation was the perfect idea and concept for a little girl turning 4 and her Brother who turned 6! I decided to help my friend Sarah out and we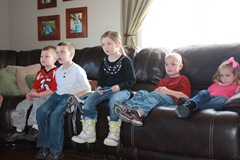 contacted Kozy Creation who couldn't be happier to book the Kids Birthday Party!
Sarah decided to invite a couple friends for Dylan and some friends for Bridget and then she went and selected the animals that she wanted Kozy Creation to bring to the party. There were a ton to choose from like the Unicorns, Bears, Dogs, Elephant, Lil Monsters etc!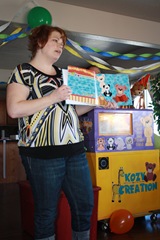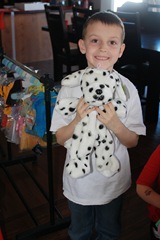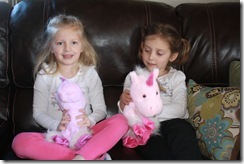 The Kozy Creation Team starts with a cute story about an empty bear that just wants to find his best friend to love him and bring him to life. Once the friends are chosen each child gets to wish on a star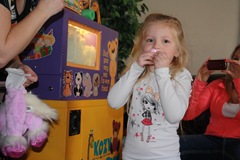 or heart and give them a kiss and put it inside their new friend. "Then the fun continues when they stuff their new Fur-ever friend. After they are soft and cozy, it is on to the grooming table to brush and fluff their animal before they choose it's new special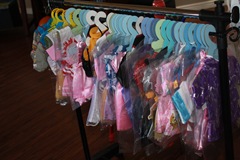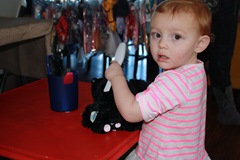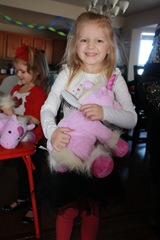 outfit"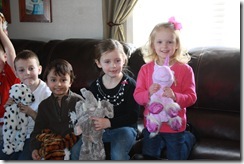 I loved that each child got to choose a special animal and a cute new outfit! But the fun didn't stop there! It kept going with a fun game of toss the beanbag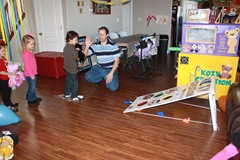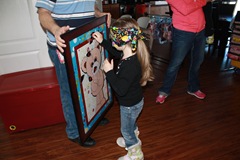 and pin the nose on the bear! All of the kids had so much fun, their faces lit up and Leah kept asking if she got to keep her cute new Unicorn whom she named Ella! Most of the girls chose the cute Unicorn and then the boys chose a fireman dog, spiderman puppy, an elephant, etc. Then each child got to choose a name and received a Birth Certificate!
"Kozy Creation is a Utah based business. A Kozy Creation Birthday Party includes everything you need to make your event special. It starts with one on one personalized party planning to make sure we get everything just right for your special day. You pick the invitations, the theme, the animals and the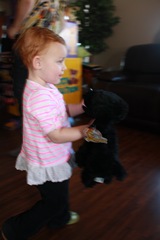 outfits. From dogs and cats, Unicorns, dragons, bunnies, horses, Dinosaurs, lions, tigers… and don't forget bears…. choosing is half the fun!
Just when you think your choices are done, then come the outfits. Princesses, fairies, pirates, firefighters, cheerleaders, fishermen, pajamas, parties dresses, superheroes, the list goes on and on!! You can even make your party a theme party."
I love how each party can be customized and the pricing is right on her website. Plus you can keep up to date on her Facebook page and right now
"Kozy Creation is donating a party for kids in Utah Foster Care! From Feb 13th to April 14th they are donating $.50 for each new LIKE on their Facebook page towards this party, so help support a great cause and LIKE their page today.

Please visit www.kozycreation.com to find out how you can book your next party!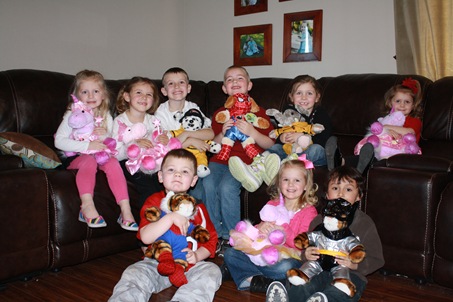 Kozy Creation Kids Birthday Party gets Bragging Rights!