I received this DVD to review and we loved it! This beautiful new film out of Ireland, The Legend of Longwood, on DVD. "With crumbling castles, mysterious riddles, frightening spirits, beautiful horses and a plucky, fearless 12 year old heroine – director Lisa Mulcahy has lovingly burnished the most beloved coming-of-age elements in this "quest" film, set in the starkly beautiful landscapes of rural Ireland, set to music from Brave composer Patrick Neil Doyle."

A GORGEOUS ADVENTURE FOR ALL AGES
TO HIT DVD ON JUNE 4 FROM SHOUT! FACTORY
Los Angeles, CA – A beautiful new film out of Ireland, The Legend of Longwood, is coming to DVD on June 4 from Shout! Factory, following its appearance at several film festivals in early 2015. An adventure for all ages, the release includes a fascinating behind-the-scenes featurette as a bonus feature.
Synopsis
Crumbling castles, frightening spirits, beautiful horses and a plucky, fearless heroine all come together in this magical "quest" film, set in the starkly beautiful landscapes of rural Ireland.
Mickey Miller is a thoroughly modern 12-year-old New Yorker who has little enthusiasm for her mother's plan to take her and her little brother to start a new life Longwood, a windswept town in Ireland. Their arrival in Longwood, however, coincides with the return of the Black Knight, a legendary ruler whose appearances always mean that something evil is going to happen. Realizing that she is directly linked to the story of the Black Knight, Mickey and her new friend Sean – along with Silver, the wildest, most untamable horse in the stalls of a nearby castle – set out to redeem the knight. But first she must save a precious herd of white horses and thwart the plans of a greedy, ambitious woman – a mighty handful even for the bravest girl!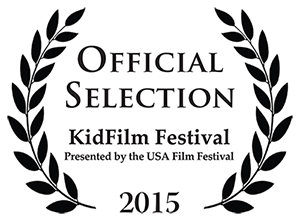 Bonus Features
Behind-The-Scenes Featurette
Product Information
| | | | | |
| --- | --- | --- | --- | --- |
| Discs1 | Run-time99 min | Aspect Ratio ?1.78:1 | ColorColor | LanguageEnglish |
| Region1 | RatingPG | Production Date2014 | Closed-CaptionYes | SubtitlesNone |

GET YOUR COPY TODAY for just 14.99! Pop some POPCORN, cuddle up, and have an enjoyable family night at home watching this movie, its a good one!
The Legend of Longwood gets BRAGGING RIGHTS!!