This is a collaborative post by Caitlyn Bell.
The roof of your home is the first line of defense against various weather elements. It protects your home from the Sun's radiation, rain, snowfall, and whatnot. So, it's important to have a roof that drains well, is durable, and is a total value for your money.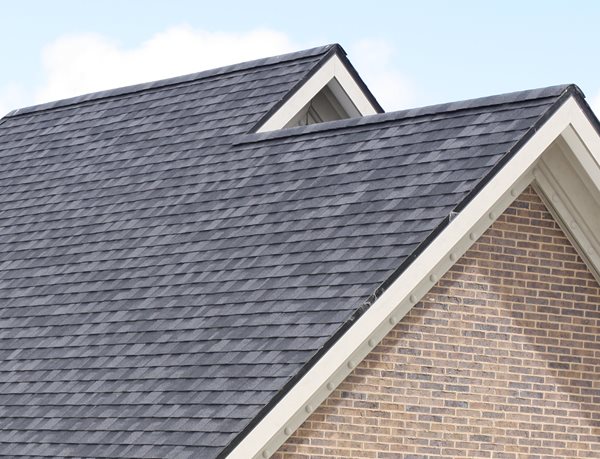 Amongst the many options of residential home roofs, metal panels and asphalt shingles are the commonly available ones.
We have covered a 9-point comparison among these two materials on various factors. This in-depth comparison will help you finalize the best material for your house roof.
Energy Efficiency
Metal Roofs cut down your energy bills by 40 percent in the summer. The metal panels have reflective properties that do not absorb the sun's rays. This in turn, reduces the use of air conditioners. On the other hand, Asphalt Shingles absorb the sun's heat. That is why they are strongly recommended for temperate climates.
Durability
With a little maintenance, a residential metal roofing setup can last for more than 60 years. In addition, most metal roof manufacturers offer a 50-year warranty because of the quality of the material.
Asphalt Shingles, on the other hand, are prone to snow, hail, and wind damage. Moreover, they tend to accumulate mold, algae, or mildew in the absence of adequate sunlight. Also, Asphalt Roofs need multiple replacements during a 60-year period. They come with a warranty of 20 to 25 years, which is considerably lesser than Metal Roofs.
Fire Resistance
Metal Roofs can withstand fire easily. Elements like Steel and Copper are even better in terms of performance as compared to Aluminium. Although there are some Asphalt Shingle lines that are fire-resistant, generally metal roofs are preferred in places that are susceptible to wildfire.
Recyclability
When it comes to the recycling factor, Metal roofs come out as a clear winner. The elements of Metal Roofs are 100% recyclable and most of the time they are made with recycled materials.
Although Asphalt Shingles can also be recycled into a variety of products, there are limited recyclers for the same and even limited technology.
Resale Value
Metal Roofs have a higher resale value as compared to Asphalt Shingles. They are stronger, more durable, and more energy-efficient. According to a survey, Metal Roofs can increase the resale value of a house by 1 to 6 percent as compared to a house with Asphalt Shingles.
As a buyer, you would want to be assured of the quality of the roof over your head. This is the reason houses in the United States with Metal Roofs get sold quickly as compared to Asphalt Roofs.
Installation
Asphalt Shingles can be easily installed as compared to Metal Roofs.
However, some Metal Roofs can be installed directly over the previous roof after consulting an expert, roofer Minneapolis, owing to their lightweight construction. In the case of Asphalt Shingles, the previous shingle materials need to be removed first. 
Weight
Metal Roofs win the battle here. They are lighter than Asphalt Roofs.
Heat Retention
Asphalt Shingles can retain the Sun's heat longer than Metal Roofs that can reflect most of the Sun's rays and can keep the home cooler.
More Color Options
One of the reasons why Metal Roofs are gaining more popularity in the United States is because they can come in virtually any color, including bright/vivid colors and Earth tones. Also, these paints are extensively tested in an environment that is similar to America's weather to ensure it can last decades.
Asphalt Shingles come with limited color options and are better suited for a "classic-look".
Metal Roofing vs Asphalt Shingles: Our Pick
While selecting the roof, especially if you're from the United States, you need to keep in mind the grey skies, heavy rains, snowfalls, and winds. Although it might vary with location, we'd suggest Metal Roofs because they are lightweight, durable, and value for money.