This is a sponsored guest post.
Could your child use better sleep?

If so, you're not alone!

So many families are struggling with a child that has trouble sleeping. And oftentimes, a sleepless child means a sleepless family.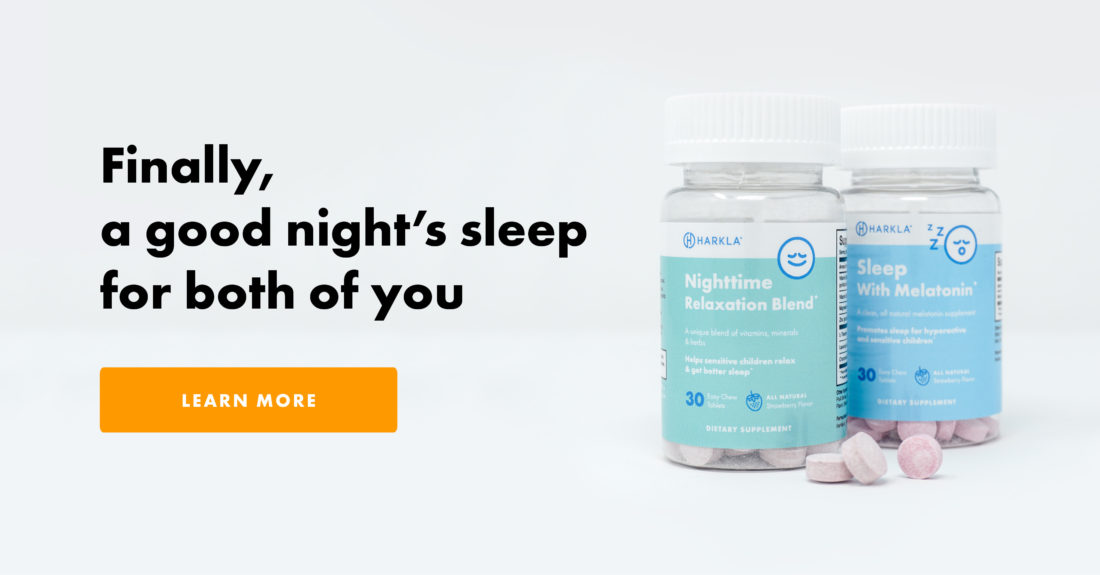 The issue is literally exhausting for so many.

When the sleep issues continue over a long period of time, they can often compound into what is called Sleep Deprivation. With Sleep Deprivation, your child can experience these negative effects:
Irritability, mood changes
Daytime drowsiness
Behavioral issues: hyperactivity, aggression, inattentiveness
Difficulties with organization, planning, judgment
Difficulties with new learning & retention of learned skills (memory)
Decreased safety awareness
Any of those sound all-too-familiar?

And if your child is already struggling with other issues, sleep deprivation can have an unfortunate multiplying effect.

How do We Improve Sleep with All-Natural Solutions?
If you're like most families, you probably try to address your child's issues in all-natural ways first before moving onto medications.

This makes sense! Often times, sleep specialists recommend things like creating nightly routines, using weighted blankets, and avoiding screens before bed. While it's great to tackle the issue of sleep from as many angles as possible, sometimes it's hard to create and stick to a consistent routine. 

When it comes to all-natural solutions, there are actually a handful of vitamins, minerals, and herbs that have been shown to support better sleep in children. When taken together, some of them even work better than when taken alone.

Introducing Harkla's All-Natural Sleep Supplements for Sensitive Children
If you're looking for an all-natural way to support deep sleep in your sleepless child, then Harkla's brand new Sleep Supplements may be your new go-to!

Harkla's unique combination of a Relax Supplement Blend and a stand-alone Sleep with Melatonin supplement that gives you the power of a nightly supplement to improve relaxation AND the choice of when to use melatonin.

Our early test families have loved the results they are seeing:
The time it took to fall asleep improved
The amounts children woke up at night decreased
Hours slept per night increased
Mood & behavior the next day improved
Here's what our early testers had to say:

*** Insert Quote Image from Email ****

Our NightTime Relaxation Blend is a unique, clean, all-natural sleep aid that is made of:
Vitamin B6
Vitamin B12
Magnesium
Zinc
Chamomile Extra
Lavender Leaf
L-Theanine
Want to experience the same positive effects the test families saw?

Use "Bragging-Mommy" when checking out to save 10%!

Learn More about Harkla and our Sleep Supplements

>> Harkla.co/Sleep-Supplements

As with every purchase from Harkla, you can always expect:
Free one-week shipping
Bend-over-backward customer service
1% of your sale donated to the University of Washington Autism Center
Lifetime money-back guarantee. If your child's sleep doesn't improve, you don't pay.