There are many ways to eat snacks, and not all of them have to be unhealthy. Generally, the food you eat on a regular basis should be there to serve your best interests, related to your health. Therefore, if you're trying to live a healthier lifestyle, or lose weight, it's important to know what goes into your body. That's why nuts are such a great addition to your diet: they're delicious and versatile, meaning there are so many ways to eat them. So if you're toying with the idea of eating more nuts, then here are some of the most common types and the reasons why they're so beneficial for you.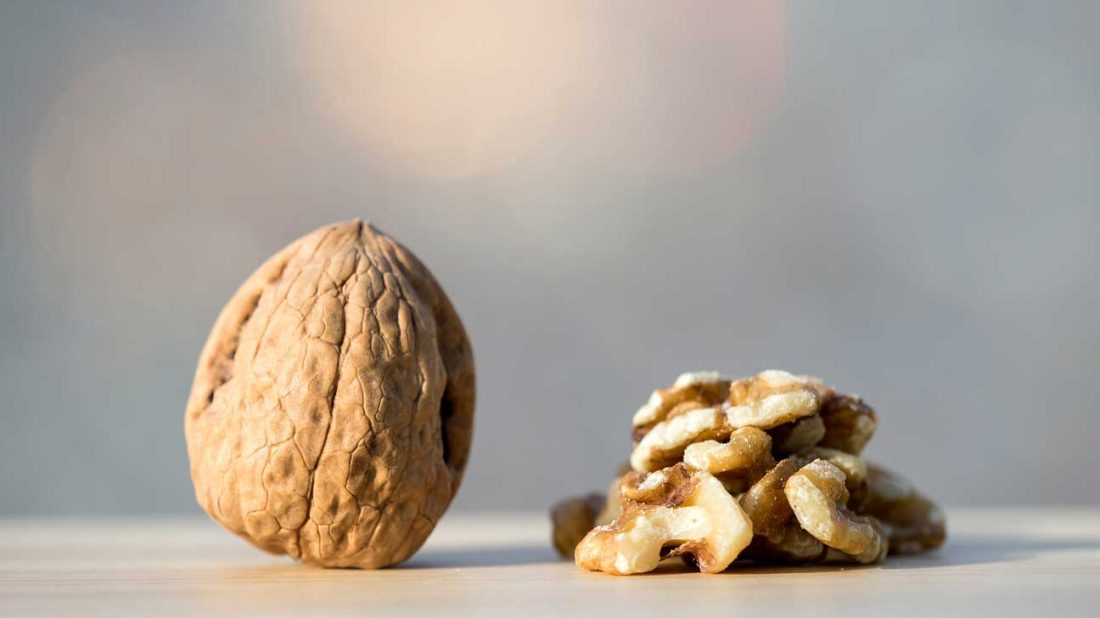 1. Walnuts
Walnuts are probably one of the best-known nuts out there. They are rich in healthy fats, and sometimes their fat content can be up to more than 60 percent. Aside from fats, walnuts are abundant in proteins, unsaturated omega-3 fatty acids, and carbohydrates. All of that is responsible for healthy brain functioning, which isn't a surprise, considering that the shape of walnuts closely resembles the shape of a brain. Since walnuts are so rich in all these amazing ingredients, it also means they're beneficial for heart health and some researchers have actually found out that they may also slow the progression of prostate cancer.
2. Peanuts
In some cultures, peanuts have a god-like status, which is why it's also common to find different products made of nuts, such as peanut butter and other delicacies. Peanuts are super delicious, and even their high fat and calorie content should never stop anyone from eating them, as they can also lower the bad cholesterol. Besides, peanuts contain high levels of vitamins E and B and protein, and that alone makes them a great addition to your diet, especially if you're a vegan or vegetarian.
3. Hazelnuts
If there are nuts that one should definitely eat, then it's hazelnuts. They're often a popular choice for cakes, pastries, and other confectionery products. Just like walnuts, they're rich in healthy omega-3s, protein, and vitamin B. So, if you're looking to find the healthiest nuts to eat, then look no further than hazelnuts. They are also beneficial for your nervous system, wound healing, and concentration, so if you're recovering from an injury, then be sure to increase their consumption. You can mix them with other nuts, or add some sugar-free dried fruits to boost the flavor.
4. Macadamia nuts
Originally hailing from Australia, macadamia nuts are not only popular to eat, but you can also find them in many cosmetic products. They're extremely rich in calories in fats, so you should consume them carefully and in moderation. But, the good news is, their fat content consists of healthy fats, which makes them your best friend if you're trying to eat a better diet. Plus, they also contain high levels of fiber, and fibers are responsible for healthy gut functioning and digestion.
5. Almonds
Almonds are delicious and high in calories, but that is also balanced by their other, equally beneficial ingredients. Certain studies have found that eating almonds can lower the risk of cardiovascular diseases, while other studies confirmed that eating a 50g portion a day can also reduce blood pressure. Hence, in case you're dealing with high blood pressure or heart-related health issues, feel free to eat more almonds.
Conclusion
There are many types of nuts, but these are the ones that are most common and easy to find everywhere. In case you're planning to change your diet and lifestyle for the better, then eating more nuts is a welcome change that will boost your mental and physical health. Replacing unhealthy snacks with some nuts is definitely a great idea that you should embrace if you want to feel happy, healthy and full of energy.