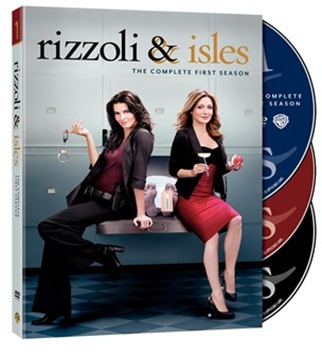 I love how both Rizzoli & Isles are such strong and empowered women.  While both have different points of view on some things and have come from different backgrounds, they always find a way to stay true to who they really are while doing their jobs.  I think that they are great positive role models, showing that women can be strong, and remain true to who they are.
See the reason why Rizzoli & Isles won Best Drama at the 2010 Women's Image Network Awards. The first season is now available on DVD: http://bit.ly/mt2Hpo. 
*I have been hired by Warner Bros. WBWord division to promote Rizzoli & Isles Season One on DVD.