This post is brought to you by green apple solutions.
Food and beverages are the way people have chosen to eat, drink, and be merry for hundreds of years. Just like fashion, food and drink trends come and go according to the lifestyle choices people make and the availability of ingredients. If something is genuinely delicious, then it will become a food staple, something to be kept in the cupboard and used regularly.

If it proves to be a food fad, menus may offer it briefly and then it will never be seen again. We might even find ourselves confused as to what we ever saw in the stuff in the first place. Does anyone here remember frozen TV dinners and over-frosted cupcakes?

The food trends on this list are not just a quick flash in the pan. These are the food choices people are making today that will redefine how we think about meals and menus in the future.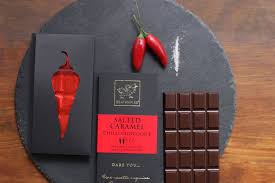 Salted Caramel And Chilli Chocolate
In fifty years, when gourmets are debating about why cauliflower pizza bases and low-carb bread was ever a thing, they will at least be able to leave salted caramel and chilli chocolate off the list. This is because those two flavour combinations are as timeless as a watch with no hands. Both salt and caramel can exist on their own very comfortably, but when you add a judicious sprinkling of sea salt to caramel, a wonderful duality appears in both ingredients.

The same can be said for chilli and chocolate. Singularly, chilli is a delightful, zesty ingredient and chocolate needs no introduction as one of the most beloved foodstuffs of all time. Adding the two together enhances them both and elevates the result to a thing of wonder. If you haven't tried these combinations, waste no time in doing so this year.

Home Food Delivery
Formal dining and restaurants with a dress code are getting squeezed out by more casual eating establishments. Consumers are taking this trend even further by rushing to patronize websites that arrange for meals to be delivered straight to their doorsteps. The best example of this here in Canada would be Foodora in Québec (both website and app).

This easy to use system enables every family member to get a meal from the restaurant of their choice. The only criteria are the restaurant from which you order must be open and within accessible distance of your home. Most deliveries arrive in around 35 minutes. This is perfect for anyone who is too tired to cook or when unexpected guests arrive. Your account can be linked to a credit card or PayPal account.

Kefir And Kombucha
Consumers are not just into eating probiotics in yogurt and daily shots, they want the positive effects of beneficial bacteria in their gastrointestinal tract at regular intervals during the day as well. Expect to see kombucha and kefir added to more drinks as the fermented cultures go global.

One word of warning: try a sample size of kombucha first before committing to buying an entire bottle. It's an acquired taste.