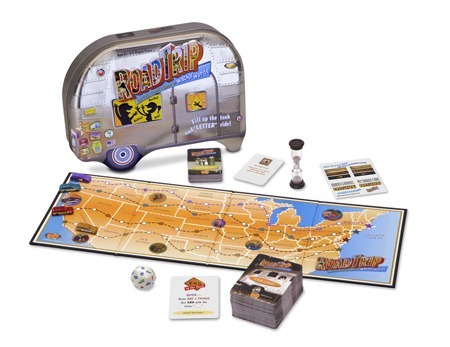 "Can you rattle off three towns that start with the letter "P"? 
What about three fast foods that contain the letter "B"?
Or, finish the "Tale of the Trip" by filling in the blanks with words beginning with "A"?  How's this: "When we stopped in Albuquerque, I bought an Armadillo to give to Aunt Alice!"
Complete each word challenge and MOTOR ACROSS THE USA!  "Rest Stop" cards add to the fun along the way, with lucky breaks and the occasional pothole.  You'll find yourself asking " R " WE THERE YET? and saying WISH " U " WERE HERE!"
Road Trip Board Game is a really cute family game. It's simple, fun, and full of laughs. You start by picking a "Challenge" card, then rolling the die, which will land on a letter. Then you complete the challenge card, based on the letter you received. It's sort of like Mad Gabs, but with a twist of "Road Tripping". It's great for vocabulary, and teaching nouns, verbs, adjectives, etc. It never hurts for grown ups to brush up either. =) I love the cute little cars, which you can personalize with included stickers. Road Trip Board Game is definitely a game you'll want to play again and again!
Things that are Brag Worthy:
Adorably packaged like an RV
It will definitely have your whole family laughing.
Cool retro car movers, with stickers to individualize your car
Great for vocabulary, and learning nouns, verbs, and adjectives
The fast family game of wacky words
Visit Daddy-O Games to purchase Road Trip Board Game for yourself!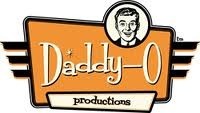 Road Trip Board Game gets Bragging Rights!