this is a sponsored guest post.

In most cases, we are usually sensible when it comes to an elderly parent. Yet it can take flexibility, and a heightened degree of patience to not get frustrated or upset, particularly when trying to come to terms with a loved one that is now suffering from Alzheimer's disease or dementia.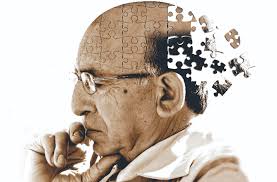 Senior Care Center deal with the elderly on a daily basis, some of whom have dementia and other similar illnesses. They understand what it takes to deal with a parent with Alzheimer's and have some vital insights, which they shared with us below.

7 Ways to Care for A Parent with Alzheimer's

Regardless of the negative aspects of these diseases, there are a few ways to make the process easier. Here are a few tips and information that you can use on how to look after a parent that has been diagnosed with dementia.

Ways to Assist with Easing Dementia Caregiving

Even though it can become difficult, especially as this disease starts to progress to care for a person with Alzheimer's or dementia, there are a couple of ways to calm your frustrations and to ensure that you remain patient while you care for them. If you would like advice about caring for a loved one contact the Senior Care Center.

1. Scheduling

To make sure your loved one or parents are safe, it is best to plan a routine which will make their days more stable, less stressful, and more predictable. Plan dining, bath time, or even a doctor's appointment at a time in the day when your parent is more reasonable and calmer. Take notes on when they appear to be more agreeable. This could be when they first wake up in the morning, the afternoons or closer to the end of a day. Establishing a routine can assist your loved one in becoming familiar with what is expected of them throughout the day.

2. Cues

Start explaining everyday, regular things. For example, you can explain that their clothes need to go into the drawers in their bedroom, they will probably start putting things away in the right place. Do this will all the other rooms in the house like the bathroom and the kitchen. This will start to make things easier for both your parents and you.

3. Remove Anything Dangerous

Remove any items that might endanger your parent. For example, matches, car keys, and sharp knives. Keep in mind that you are a caregiver, which means you need to start becoming responsible for anything that could result in serious issues.

4. Embrace Technology

Today we have access to a number of fantastic technologies that are aimed at making our lives easier. For example, when you are at work, set up a service that can track GPS locations as well as monitor messages and calls on your loved one's phone. This provides a way to keep a watch over your parents while you are not at home. This type of technology is more appropriate for individuals that are still in the early to mid-stage of their disease. This technology can also assist you with caring for a parent with one of the home monitoring apps which will provide any information on power supply activities that seem unusual.

5. Implement Limitations

Provide clothing choices that are limited. For example, rather put out 2 sets of outfits for the day instead of letting your loved one choose from an entire wardrobe. You also need to start limiting your instructions so that they are easier to remember and understand. When you are talking to your loved one limited any surrounding distractions like a radio or TV. This will help your parent to remain more focused on what you are saying to them.

6. Hospitals

Unfortunately, in many cases, there will come a time when you are no longer able to cope with this disease by yourself. This is the best time to reach out for help. Examples of assistance may include hiring the services of a nurse to care for your loved one while you are at work. Another option could include senior complexes or a hospital that could be an option if you have to go away on business trips. You need to come to terms with that these may be your only options when there is no one at home to care for them. To find the best facilities in your area, chat with your loved one's doctor. You can also go online and read up on reviews as there are lots of other people going through the same thing that you are and many are happy to give advice and help.
7. Legal planning
Legal and financial planning is important, especially for those with Alzheimer's disease and their families. If a loved one have been diagnosed with early dementia or any other serious illnesses, reaching out to a lawyer can help you with your financial plans and help you get the necessary documents in place. If you need help with your legal and financial planning, the team at Mile High Estate Planning can help you get your plans in order.