I attended an advanced screening for my review.  All opinions are my own.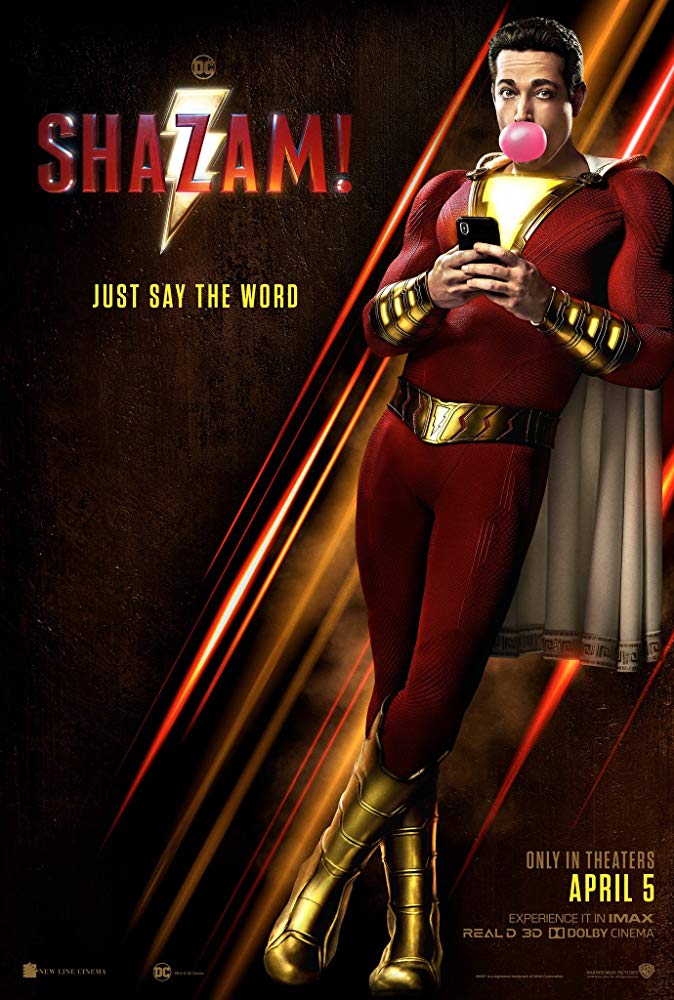 "We all have a superhero inside us, it just takes a bit of magic to bring it out. In Billy Batson's (Angel) case, by shouting out one word—SHAZAM!—this streetwise 14-year-old foster kid can turn into the adult Super Hero Shazam (Levi), courtesy of an ancient wizard. Still a kid at heart—inside a ripped, godlike body—Shazam revels in this adult version of himself by doing what any teen would do with superpowers: have fun with them! Can he fly? Does he have X-ray vision? Can he shoot lightning out of his hands? Can he skip his social studies test? Shazam sets out to test the limits of his abilities with the joyful recklessness of a child. But he'll need to master these powers quickly in order to fight the deadly forces of evil controlled by Dr. Thaddeus Sivana (Strong).-©Warner Bros.
I have been so excited to see Shazam. I think that the trailers have been so funny. After watching it, I loved Shazam.

The main reason this movie works is because of Zachary Levi. He perfectly embodies the spirit and personality of a teenager inside a grown man's body. I also loved all the kids in the cast. They all had great chemistry together. Mark Strong was also great as the film's villain.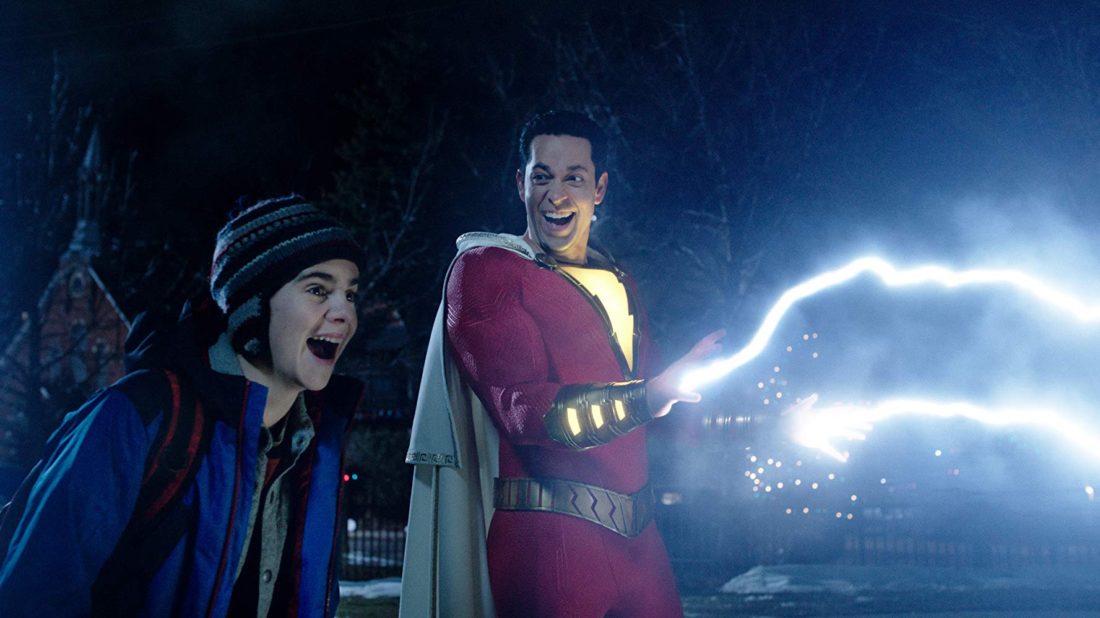 I liked the storyline of the film. It was a great intro to a DC hero that is not as well known. I appreciated that we got a more in depth backstory about the film's villain, Dr. Sivana. This movie was also hilarious. It has been awhile since I have laughed so hard during a superhero film.

This movie is PG-13 "for intense sequences of action, language, and suggestive material." This movie earns its rating. It does have some language, adult humor, and scary images. I think it may be a good idea for parents to preview this movie first before taking little kids.
I loved Shazam! and plan on watching it again! It is definitely one of the better DC Universe films. Make sure you stay through the credits. There are a couple of additional scenes that make me excited for, hopefully, more Shazam movies in the future.
Shazam! gets bragging rights!
Shazam! is now playing in theaters!!
Visit the movie's official website
Like Shazam! on Facebook
Follow Shazam! on Twitter
Follow Shazam! on Instagram