"For a goulish good time, catch Rosebud, B-Dawg, Buddah, Budderball, and Mudbud in their all-new Halloween-themed movie! SPOOKY BUDDIES continues the overwhelmingly popular franchise that features the adorable talking puppies, with action, laughs, and fast-paced adventure."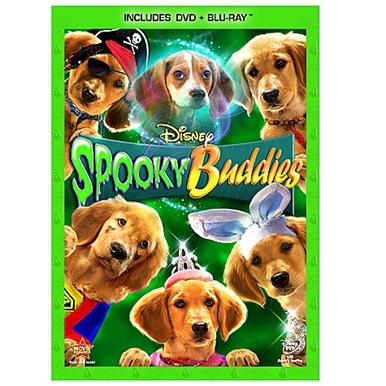 My little guy loves the Buddies and all their moview and he also loves Halloween so of course we can't wait for the release of Spooky Buddies on Blu-ray and DVD tomorrow (Sept. 20th)!
Right now you can get a fabulous Dog Biscuit Recipe, Super Fun Family Night Viewing Party Tips, and Activity Sheet for the kiddos to enjoy!  You can download all 3 here for FREE.  Have fun!!
You can pre-order your copy online today!