Now that Spring is upon us (finally!) I can't wait to get outside and start getting more active with my family. I love going on walks and to the park with my girls. But I HATE having my hair in my face and I don't like the headbands that hurt or give me a headache after 5 minutes of wearing them. So when searching for a new headband I came across the super cute and Stylish active wear adjustable skinny headband.
I loved it from the moment I tried it on and so did both of my girls! I love that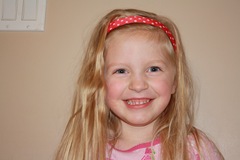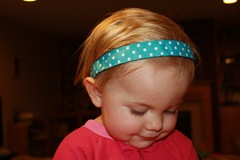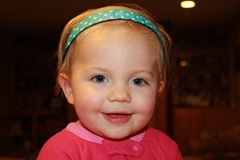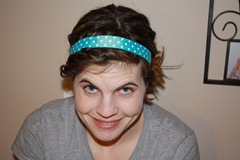 this skinny headband can be worn to workout, walks or just everyday. Even both of my girls can wear it because it's adjustable! I decided to choose a red polka dot and a teal polka dot and both were so cute and didn't hurt my head. I can wear my hair down or back and still look cute while working out.
"Our Sports Headbands for Women are fully adjustable headbands, ideal for working out! Soft, flexible and extremely comfortable, they're the best for active women on the go and sports such as jogging, cycling, tennis, aerobics classes, yoga and more. Adjustable for a fit just right for you – our non-slip design makes for the perfect stay put hair accessory, that doesn't compromise comfort or fashion."
Stylish Mode has several women's headbands that look and feel great. They have a 2 inch or 3 inch wide in several styles and also the Bandana Headwraps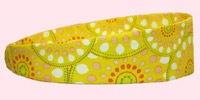 which are perfect for going out.
I also really like the tieback headbands which are perfect for any occasion.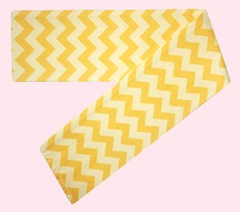 "After years of wrapping scarves around my head to hold my hair back, I began to search for wide headbands in the stores. However, I could only find poorly made headbands that didn't fit my head properly, so I decided to design and create my own! This eventually led me to starting Stylish Mode in 2007.
Stylish Mode operates out of it's studio, and employs three wonderfully talented seamstresses for various portions of the production process. We've made and sold thousands of headbands, and continue to grow and develop at an outstanding rate." (Stylish Mode)
Please visit www.stylishmode.com to purchase yours today!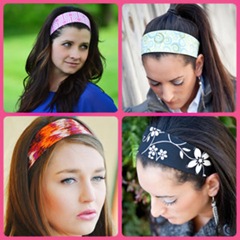 Stylish Mode Headbands get Bragging Rights!