This is a sponsored guest post.
Managing finances as a single mom is difficult enough without even mentioning the word debt. No wonder why single mothers who are drowning in debt feel like it is the end of the world. Luckily, there are several ways to make the situation easier without having a lot of knowledge in the financial field. Debt can indirectly affect multiple parts of your life without you even noticing it. You suddenly find yourself calculating how much money you will spend this month, you postpone important events in your life because you need to pay your monthly debt rates, you make different career choices only because of money.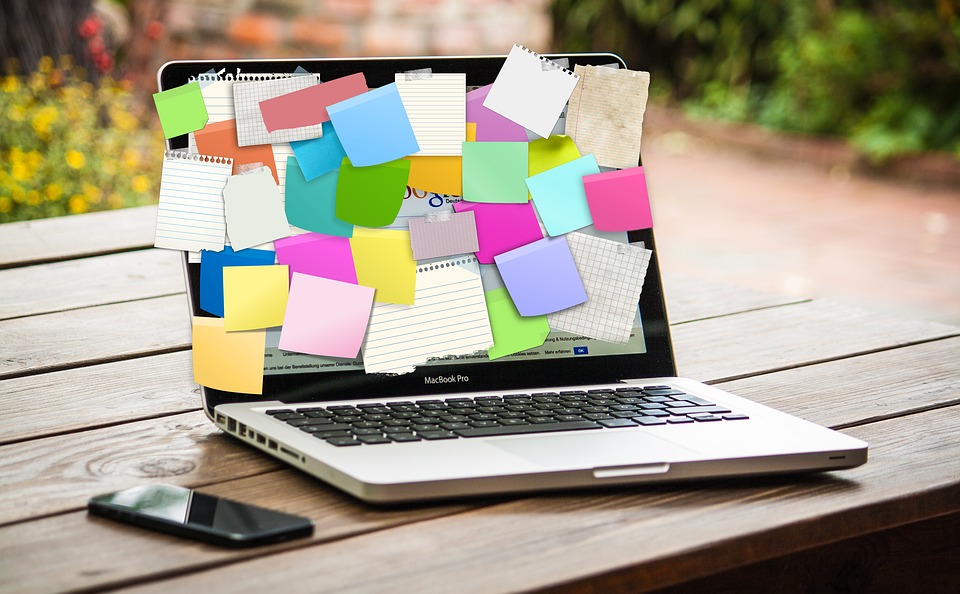 These decisions can alter your relationship with the people you love, including your child. As a single mother, you need to offer more attention to your child, as he may feel incomplete without both of his parents permanently beside him. Worrying about money will make you forget about all the other aspects of your life, thus causing mental health problems in the long run. These, among many others, are the reasons why you should stop exhausting yourself with financial problems and learn what you can do to make the situation better. This article will help you do exactly that.

Never lose track of money
The busy life of a single mom can be messy at times, and this is not uncommon. You need to start tracking your expenses so that you can know where to cut money from. Tracking your money means calculating your monthly income and expenses. If the monthly income is bigger than the number of expenses you have to pay, your financial situation is a happy one.
On the other hand, if expenses exceed your income, you need to make several changes in the way you handle your finances to stop debt from accumulating. A good financial situation begins with recognition. Even though time is always a problem for single moms, you have to find a way to squeeze a couple of hours per week for tracking the money you spend. You can't do much without acknowledging what the problem is. Your knowledge gap regarding finances will slowly start to fade away once you start understanding how things go.
Set your priorities straight
When you set financial priorities, you must take into account your future goals. As a single mother, you need to pay any expenses related to credit cards, bills, student loans, car insurance, mortgage, personal loans and so on. Once your goals are clear, focus all your efforts towards achieving these goals. For example, if you want to pay your debt in full in the next five years, learn how to do it and make it happen. Yes – it may be more difficult when you fight this battle alone and a child relies on you, but it is never impossible. You may encounter conflicts with yourself. When you are conflicted, ask yourself what goal can be postponed and what goal is absolutely urgent. You will slowly start learning how to prioritize your financial goals, and things won't seem as impossible anymore.   Learn what you should do when getting a Moorcroft debt recovery debt letter.
Review your monthly spending
Create a complex list of all expense categories. Start with big categories such as living needs and wants. Continue adding sub categories. For instance, in your essentials list you can include expenses related to housing, paying utility bills, Internet and TV service, child care, diapers/formula, groceries, fuel, insurance premiums, debt repayments, and kid-related necessities. These are things you can't ignore, and they have to be paid each month, no matter how your situation goes.
Don't forget to put some money aside for an emergency fund. As a single mom, you won't have any other source of money if a sudden event that requires money occurs. Emergency savings will come in handy if your child needs money for a certain activity, an unexpected car repair emerges or you need to call in sick. There are plenty of occasions when you might need this extra cash, so it's best to save it no matter how difficult it is.
In the long run, you can reduce childcare costs greatly. Daycare assistance costs are reduced in some facilities for single mothers. Check these out in your area and see if you meet the requirements. There are other ways to cut costs too in case you don't qualify for daycare assistance discounts. You can hire a nanny instead, for less money than you would normally spend on daycare.
Consolidate your debt
When you struggle with debt, it is difficult to track all the repayment you have to reimburse at the end of each month. This is why it would be better to consolidate your debt by using an Individual Voluntary Arrangement (IVA). This arrangement is a debt solution that people can apply for in order to transform their multiple repayments into a single one that is also written off quite considerably.
By using an IVA debt solution you will be more secure about your finances. Tracking all expenses will become easier, you will get rid of your debt more rapidly and your overall financial situation will go up. The typical type of debt that is covered by IVA includes credit cards, payday loans, overdraft debt, unsecured loans, and council tax debts. Single mothers often don't have the time to get informed about the options they have, but opting for an IVA could make their situation much easier.
Don't be afraid to ask for support
In case you feel like your financial situation is just collapsing and you have no power to change it in any way, don't hold back when it comes to asking for help. Family and friends will always be there to help you when you need it, and your mental health and your child's well-being occupy the first place in your life. When prioritizing things in your life, don't forget to prioritize your personal life. Money comes and go, but your health or the time you spend with your little one will never come back again.