This is a sponsored guest post.
Home is supposed to be your comfort zone. However, for most of us, our homes end up feeling cluttered. If you were to name one thing that is easily in your control and still cluttering your house, what would that thing be?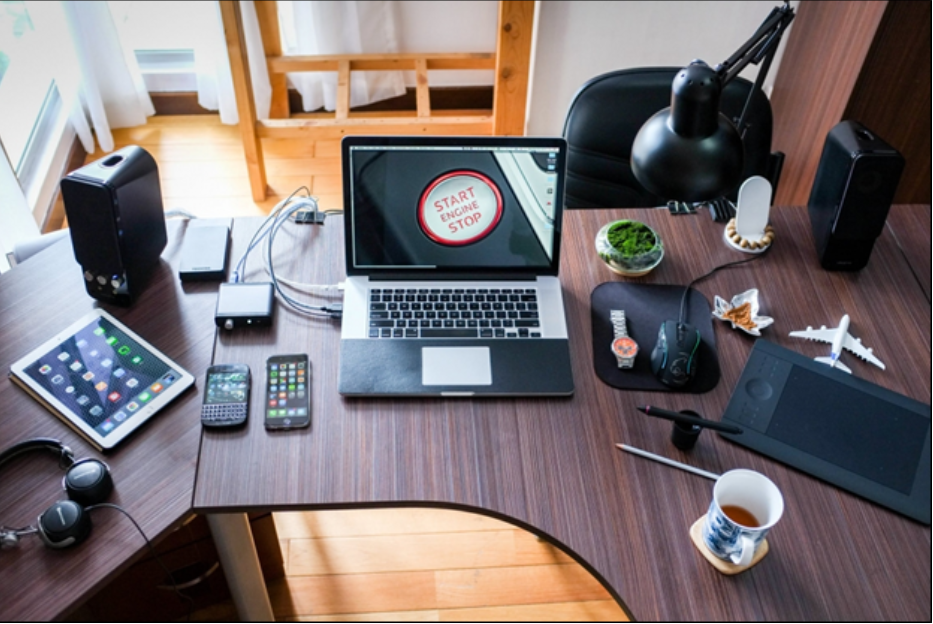 Let's take a quick look, shall we? On one side you have these unnecessary piles of goods lying on your stairs, however managing them is not so difficult, all you need is a quick look, and you can easily arrange them in the right cupboard or closet. You could also get rid of all the unwanted items. Perhaps, it isn't these most obvious things that are the problem!
It is the little things that are causing a bigger mess. The little but also the important things, the very nerves of your house are your electronic systems' lifeline – wires and cords. All these cables and wires that you see around your house make it look like they are harmless, but leaving them unchecked can bring more harm than good.
So, what could we do about these cables and wires to make sure that they do what they were made to do, which is making our lives, instead of leaving us prone to electric shocks?
Following are a few things that can be done to manage these cable cords and wires running around your house:
Invest in good cable covers
The one way to ensure that all your cable covers are in place is to tie them up together and secure them in a position; this can be easily done with the help of cable covers. Nowadays, we can get more creative and aesthetically good-looking cable covers, which will not only keep the wires in place but also beautify your house. To avail of search cable covers, click here!
Secure them in the hidden joints
Having the loose wires running around your house can destroy the whole charm. So, the best way is to hide them in a corner, which is already not a prominent area or is clearly visible. Home Office Furniture Perth says there are a few tricks you can use to do this, for example, take advantage of your office desk. It should have specific places to hide and thread your computer cables. You could hide your television cables behind the television itself. You could also hide your floor wires under carpets. However, we do not advise on following this method because the loosely secured wires could lead to an uneven floor, causing falls or injuries; they may even short circuit or invite bigger hazards.
Make your own cable cover.
If you are more of the creative person, you could make your cable covers, but we would recommend using the ones available in the market because they are specially produced in a way that they can easily handle sensitive wires. Furthermore, the materials used in the readymade ones are often good quality, and the assurance they provide is easily affordable.
In our opinion, getting a cable cover is the best way to go about organising these little devils. However, please be sure of the quality and the source of the cable covers. Electricity is a delicate matter, and inferior quality covers could heat the wires or infect them. Though finding good quality cable covers isn't difficult if one enquires with a trusted source, most people prefer to go local and do not research much. Please be careful since this can lead to bigger problems. You may even get assured guarantee or warranty period on a purchase made with a trusted source, which turns out to be economical in comparison to the cheaper substitutes.
We hope the tips mentioned above have helped you—happy decluttering.