This post is brought to you by Project Audio.
Before we had cassette tapes, CD players, MP3 players, and iPods to listen to our favorite music, good old turntables had been used by many generations to enjoy classic hits of the past. Even with the advancement of technology in the music industry, the past few years has seen turntables slowly making a comeback as there are more quality and affordable turntables under $100 and it's also supported by rocketing sales never before seen in the past twenty years. The resurgence of turntables in the Digital Age may be attributed to the better quality of sound compared to digital copies as well as their popularity as a collectible for music enthusiasts.
If you have been you using turntables for quite a while, you might be familiar with the basic parts including the plinth (or base), platter (the spinning platform), tonearm, cartridge, and stylus (also referred to as the needle). Read more about some useful turntable information and learn more about the things that you should consider for your next purchase.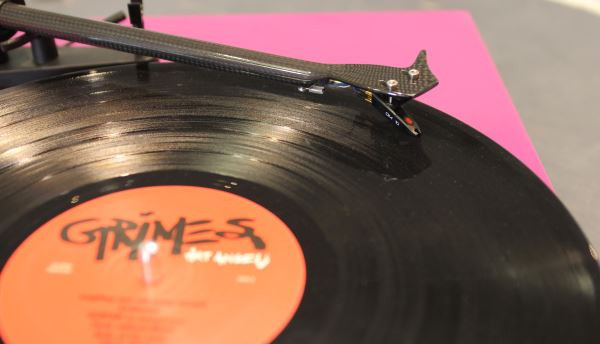 There are also a number of different accessories which you can use to upgrade your turntable to the next level. Whether you just inherited an antique turntable from your family or bought your own as a newfound hobby, this guide is for you. Learn more about the 3 best accessories for your turntable in 2017.
Slip and Platter Mats
The major distinction between these two types of mats is that they are used for different purposes. Slipmats are made from felt or other smooth materials to allow the records to slide over the rotating platter for scratching or cueing. Slipmats are considered an essential tool for professional and aspiring DJs alike.
A turntable platter mat, on the other hand, is placed in between the platter and the record to reduce friction, vibrations, and build-up of static charge. A platter mat may be made from felt, acrylic, rubber, cork, or leather materials to prevent spinning records from slipping off the platform. Different materials create different effects on the sound produced.
Even if you are not playing records on the turntable, you can still use slip and platter mats to cover them and to prevent dust from accumulating between the grooves. They come in a variety of designs to suit individual aesthetic preferences.
Digital Stylus Force Gauge
One turntable accessory that people from older generations probably didn't have is a digital stylus force gauge. This tool accurately measures the tracking force exerted by the pressure from the tonearm, cartridge, and stylus combined. Depending on the specifications of the turntable, you may need to adjust the tracking force accordingly. A proper tracking force setting helps reduce wear on both the vinyl and the needle and results in high-quality playbacks.
Anti-Static Gun
Another innovative and useful accessory for your turntable is the anti-static gun. This piece of equipment instantly removes the buildup of static charge by releasing a steady stream of ions on the record's surface. To use, simply point the anti-static gun at least two inches away from the surface and slowly pull the trigger. This durable tool works without a battery and is a great alternative for brushes. Using an anti-static gun will keep your vinyl dust and lint-free.
Other turntable accessories that are worth mentioning include 45 RPM adapters, cartridge alignment protractors, precision bubble levels, record brush, record clamps, and weight stabilizers.