This post is brought to you by Green Apple Solutions.
Many of us will know the curse of the kitchen appliance. It markets itself as an absolute must-have, the appliance to change your life, the key to healthy eating and a brand new you. Caught up in the hype, you rush out and grab the latest model, use it religiously for around a week—and then banish it to the back of your cupboard, never to be looked at again. You might fear that the same will happen if you run out an buy the best single serve blender, but part of the trick is appreciating the massive array of tasks you can use this handy gadget for. Here are the top benefits of mixersto encourage you to get blending!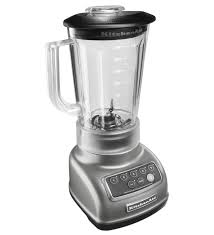 Create Sauces
Many of the healthy meals and recipes available to try come with an array of sauces to add which help to finish the dish. Often, the habit is to reach for a jar in the grocery store. It is convenient, time-saving, and requires zero effort. The issue is that these are often packed with salt, sugar, and preservatives, helping to keep them fresh for longer and boost their flavor. Creating your own sauce helps put you firmly in control of what is included, allowing you to sneak in extra vegetables without fussy eaters knowing, and control the amount of salt which is added.

Cheer Up A Salad
We all know that salads are a good idea to keep us trim and in shape, but sadly, many salad dressings are high in calories. A blender helps you to create your own, and this helps you to jazz up the taste of your salad in a healthy and controlled way.

Brew Up A Smoothie
Many of us struggle to get our recommended 5-8 portions of fruit and veggies into our daily diet, and smoothies can be a great solution to this. They allow you to throw in your favorite combinations, blend with a little ice, and have a healthy, nutritional breakfast on the go, no matter how hectic your mornings may get.

Practice Your Bartending Skills
Owning a blender doesn't have to be all focused on healthy eating! Craft the perfect daiquiri, or brew up a dream margarita to enjoy with friends. The taste and consistency of these and other alcoholic cocktails can be hugely improved by blending the ingredients, so get creative and come up with your own recipes for the next night out!

Handcrafted Coffee
You can also double up your blender as a coffee grinder. This allows you to transform coffee beans into delicious, luxurious coffee and help your days to start with a definite smile. You can't get your coffee any fresher, and can enjoy this straight from your own kitchen!

Enjoy Your Own Ice Cream
Save money on expensive ice cream treats by using a blender to craft your own. All you need is a tub of ice cream and your favorite candy bar; throw it all into the blender together and design your magical creation. You can then customize the result with sauces, sprinkles, and any other additions to make your tasty treat perfect for your preference