Scotland is a country that forms part of the United Kingdom and this country covers the northern third of the Great Britain Islands. Scotland has a rich and complex history and has been populated for around 12000 years. Today, around 5.5 million people are living in Scotland and the local cuisine is unique, with Haggis being the best representation of Scottish cuisine. You can expect partly cloudy weather throughout the year in Scotland and the most well-known Scottish custom are the kilts and Bagpipes. If you enjoy dramatic landscapes, incredible architecture, and magnificent castles, you need to make it a point to visit Scotland at least once.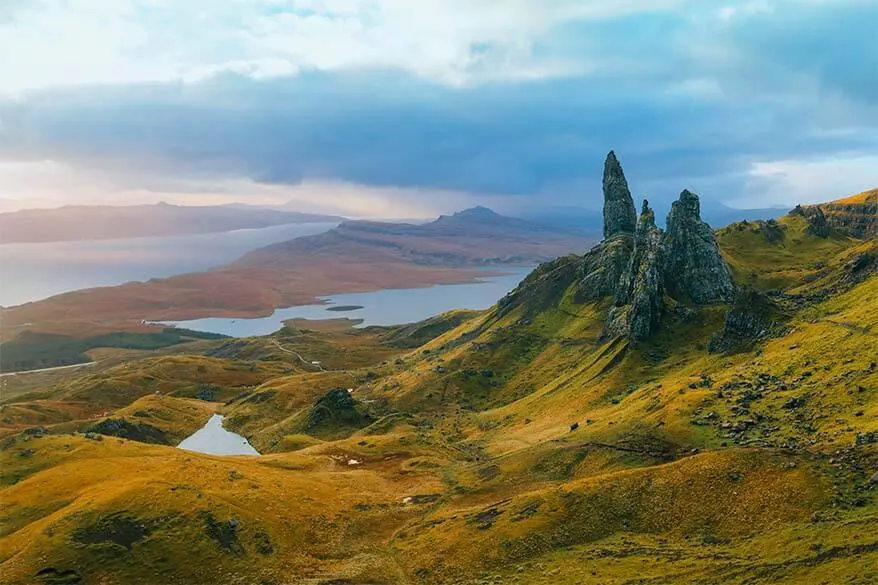 Outlander Tours Scotland
If you're a fan of the book and TV series "Outlander", the Outlander tours of Scotland will be an experience that you enjoy, and if you're interested in booking one click here. You can travel back in time for a moment on a mini-couch with a guide who will share insider knowledge about the different stories and scenes from the popular series and book. The tour will take you to Clava Cairns, the Highland Folk Museum, and many more places that you will resonate with if you follow the story. Many will be surprised to see that these locations look far better in person than how they were portrayed on television and if you decide to join the Outlander tours, you can enjoy a wide selection of tour adventures to choose from.
Loch Ness, Glencoe & Highlands Tours From Edinburgh
This tour is incredibly popular and offers an entire day of excitement with a starting point in Edinburgh. Once the tour is underway, you can enjoy the beautiful scenery of the Scottish Highlands which will leave you in awe. You can expect to pass underneath the towering Ben Nevis Mountain which is the highest mountain in all of Britain. Apart from that, you will enjoy beautiful hills and valleys which leave many tourists wanting to come back for more.
City Sightseeing Glasgow: Hop-On Hop-Off bus Tour
If you want to see as much of the City of Glasgow as possible, then this tour is for you. This tour will take you to some of the most famous sites in Glasgow including the Glasgow Cathedral, Glasgow University, and Barras Market to name a few. There are a total of 21 stops and the tour is accompanied by audio commentary that will give you more information about each sight.
Real Mary King's Close: Beneath the Royal Mile Guided Tour
The Real Mary King's Close: Beneath the Royal Mile Guided Tour, will allow travelers to discover what lies beneath Edinburgh's Royal Mile. The tour is a total of 1 hour long which will take you through the Real Mary King's Close and then you can enjoy a guide through the underground streets where you will get to hear stories about 17th Century life in Edinburgh. You can choose your own departure time throughout the day and you are guaranteed to not be disappointed.
Loch Ness Cruise and Urquhart Castle
Lastly, we have the Loch Ness Cruise and Urquhart Castle which is very popular among tourists in the area. When you buy a ticket for this tour, you can take a cruise on the Loch Ness which takes a beautiful scenic route that also allows travelers to tour the stunning Urquhart Castle. You will be accompanied by a commentary that will teach you everything you need to know about each site on tour as well as the general history of Loch.
If you're visiting a place for the first time, it can be a mission to find out what to do or where to go. Luckily, Scotland has many guided tours for travelers to enjoy. These various tours will take you all around Scotland, where you will enjoy the beautiful landscapes, magnificent castles, and incredibly rich and deep history of the country. You can also enjoy soaking up as much information as possible with each tour offering audio commentary which will share information relevant to each site. So all first-time travelers to Scotland, consider one of the following tours. We guarantee you won't be disappointed!