I received these products for my review. All opinions are my own.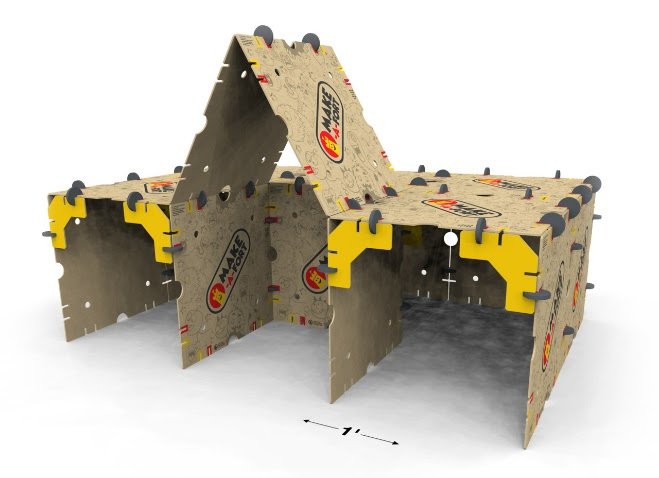 Building forts is one of the best childhood memories I have. My sister's and I used to build forts and play all day in them, even have movie sleep over nights inside. I love that my daughters also have an affinity for fort building and I couldn't wait to introduce Make-A-Fort kits to them!
I can't even tell you how many times they ask me to keep the shipping boxes they have asked me to save so they can make fort out of them. I was happy to see that Make-A-Fort has made kits that make building a fort out of carboard so simple and totally sturdy.
"Make-A-Fort building kits allow solo or sibling play to create incredible structures with or without a parent's help. Each adventure with Make-A-Fort raises the critical thinking, social, and leadership skills of a child. Suddenly everyone is free to daydream and just, be a kid! How durable are these forts? Each panel is over six times stronger than typical shipping box cardboard. There's nothing flimsy here."
Make-A-Fort has a bunch of fun building ideas on their site, with instructions. You can build a Crazy House, a Mansion, a Zig Zag Tunnel, a Zen House, or even go rouge and build your own invention. Since we received 3 kits we decided to build the Zig Zag Tunnel x3.
Keep in mind that with 3 kits you will need a lot of space. The Zig Zag tunnel x3 completely filled up our family room. You will need at least 10′ x 8′ feet of space for this. It's perfect for us because we recently moved and are blessed to have a pretty big family room.
I'm so glad we do because the Zig Zag tunnel x3 is absolutely SO MUCH fun! It's an epic play fort any kid would want!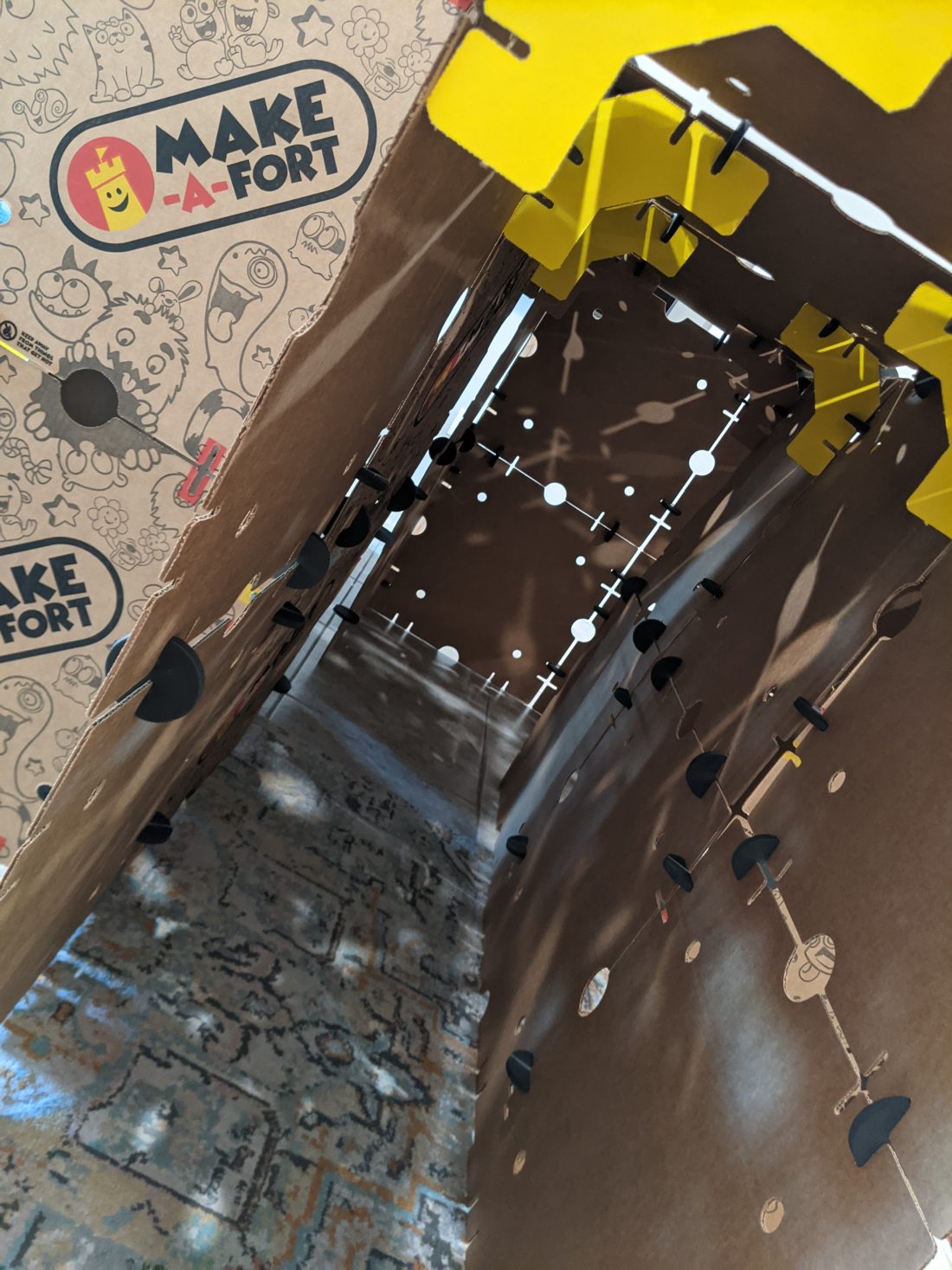 Once it was all built, my girls immediately started playing a game where one of them was a tiger and had to be caged in the zig zag tunnel fort. They played for hours and I loved hearing them come up with new creative and imaginative ideas for games to play inside.
"Engage your child's imagination by building then immersing themselves inside incredible forts, mazes, tunnels, and structures. Forts offer quality time building and playing with every member of the family. The open-ended play offers truly endless possibilities of walking, sitting, crawling inside really big forts. All Make-A-Fort kits boast heavy-duty corrugated cardboard that is strong, durable, and eco-friendly. All orders in the U.S. are made in the USA and ship from three domestic warehouses."
This has really been a fun little play house/hideout for them. They also grab pillows and lay in their talking. I have loved seeing them so engaged in pretend play and bonding sibling time together. Because of their age gap, ages 9 and 4, they don't always want to play the same things. But they both love this fort and spend hours together now because of it. They are looking forward to building their next fort and to even more adventures to come!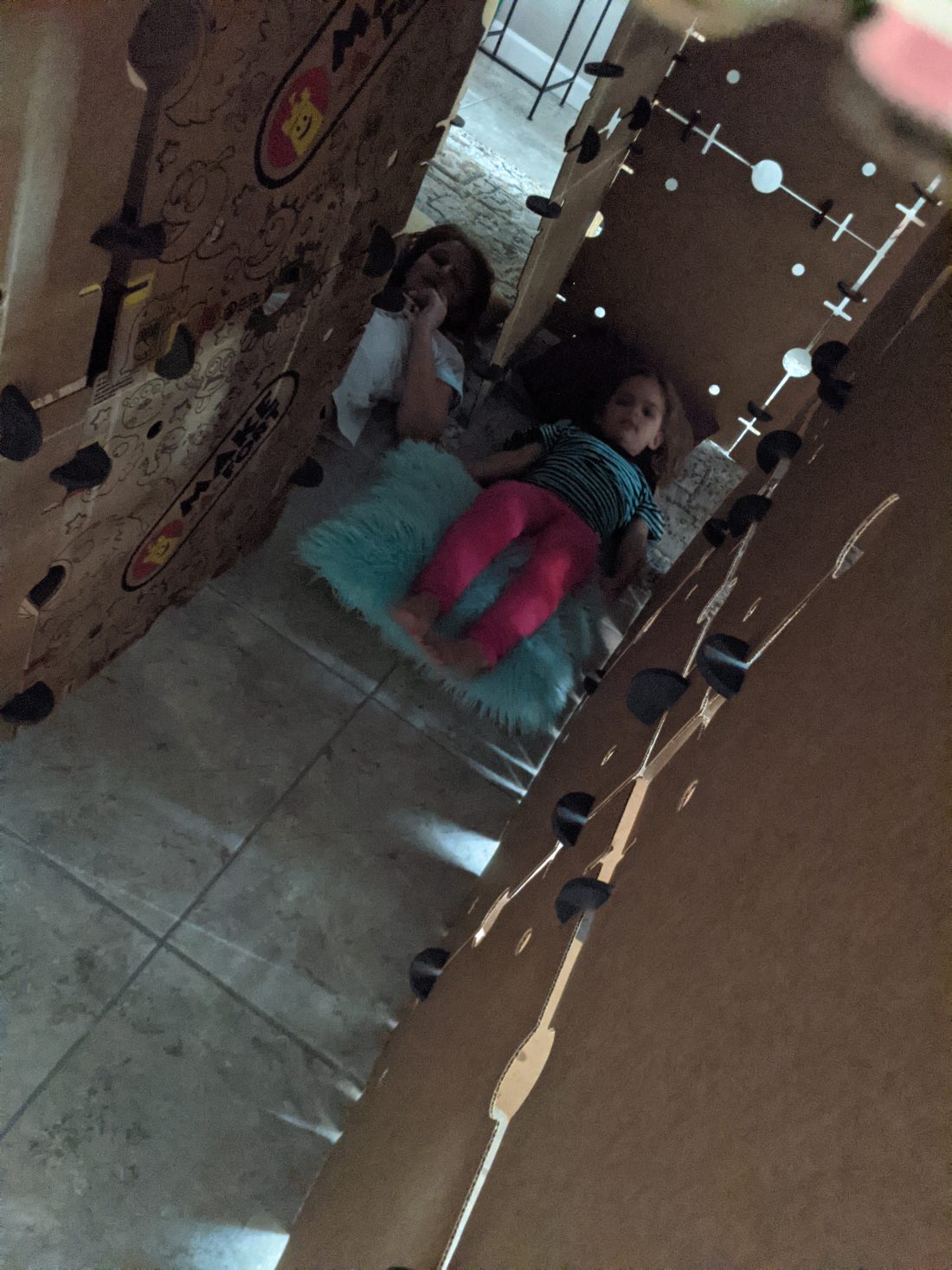 Another great feature is the each cardboard panel has cute little animations on it and my girls enjoy coloring the panels. Just another way Make-A-Fort keeps kids entertained for hours and days on end!
One thing I wasn't expecting is just how much our cat enjoys Make-A-Fort! She is in LOVE! She plays in it, lays in it, and entertains the girls as well by sticking her paws through the holes. We joke that this is now her fort! It really makes her so happy. I would purchase a kit just for her if I didn't have kids knowing how much she loves it and plays inside of it.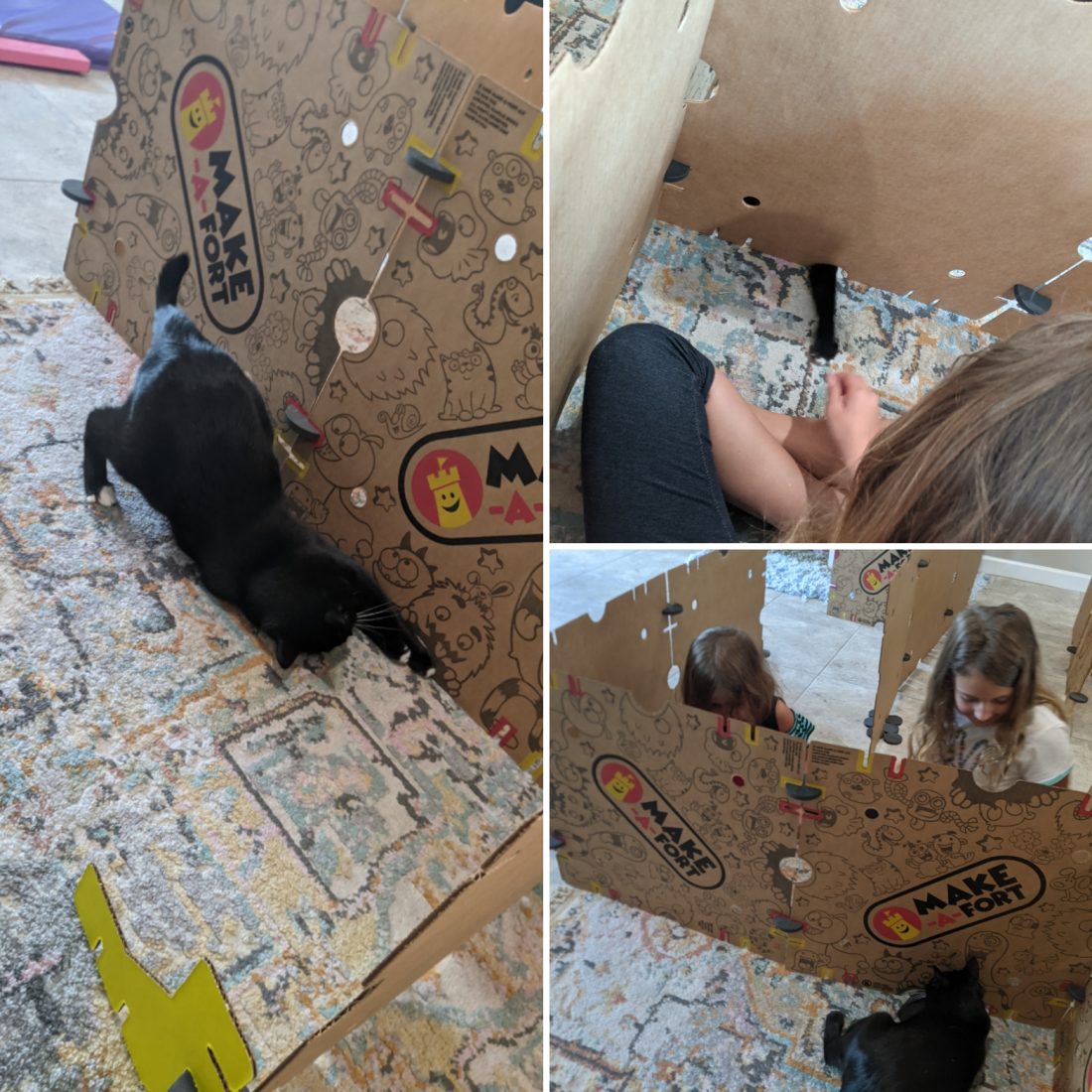 Be sure to keep the box it comes in as it is a storage box (with handle) so you can store it when not in use and grab it out for the next adventure in fort making!
I definitely recommend Make-A-Fort kits to all parents. Your kiddos will have so much fun building and playing inside!
Learn more and purchase at www.makeafort.fun!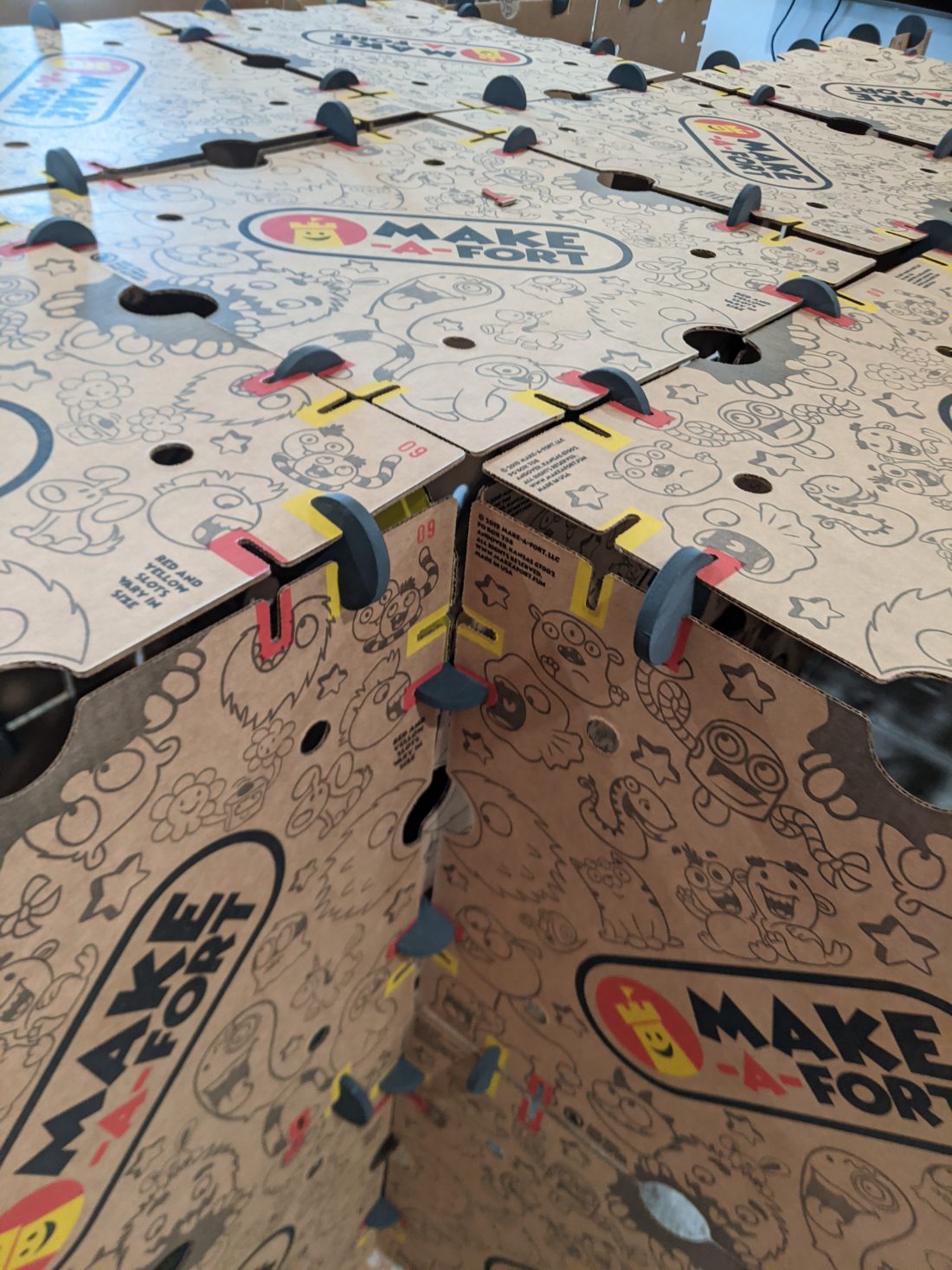 Make-A-Fort Kits get Bragging Rights!