I received products and compensation for this post. All opinions are my own.
Halloween is right around the corner! We are decorating and getting ready for this fun and spooky season with our favorite Little Bites Snacks! (Be sure to enter our $25 Virtual Visa Gift Card Giveaway at the bottom of this post!)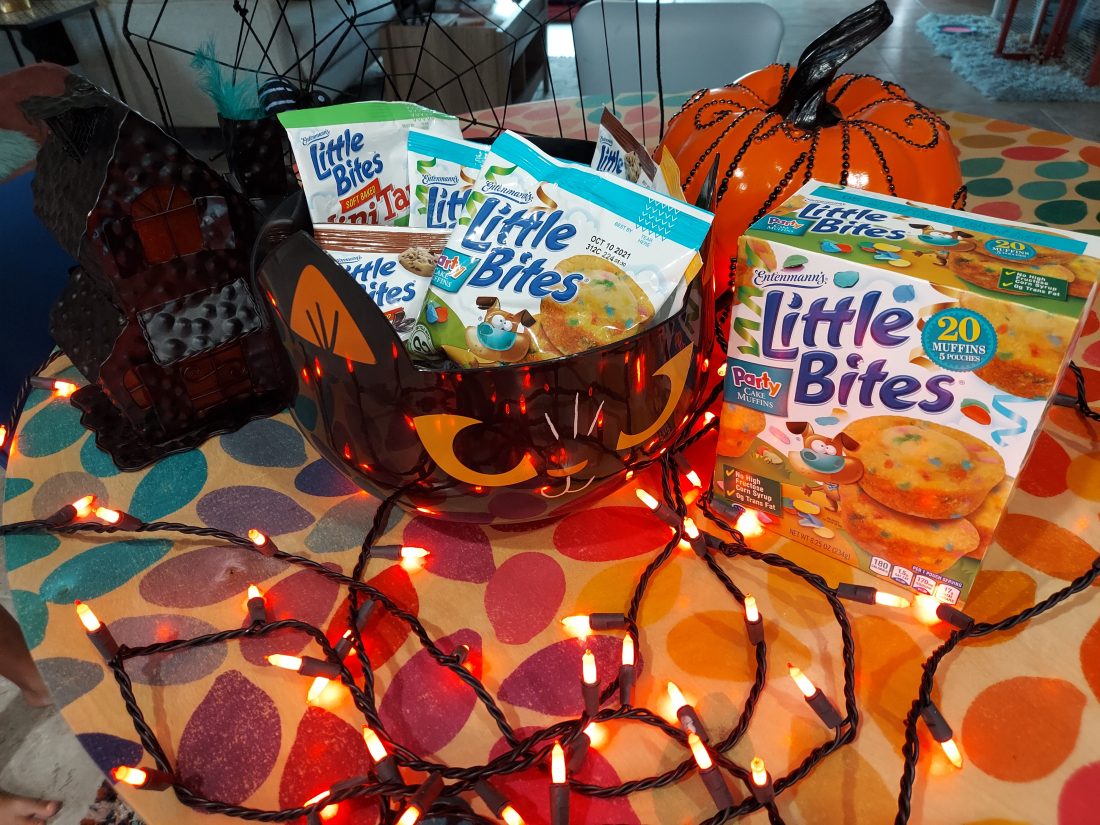 Little Bites Snacks is hosting a Muffin's Halloween Costume Contest! Right now you can enter to win a year's supply of Little Bites products as well as a $250 Gift Card for Halloween Supplies! Help create the perfect Halloween Costume for Muffin the dog for your chance to win! (Details to enter below.)
Fans can visit Little Bites® official Instagram page daily to locate an image of Muffin the dog on Instagram Stories, which fans can screenshot and use as a blank canvas to create his unique Halloween costume by drawing/dressing him with various gifs, emojis and coloring using Instagram drawing tools.
After fans customize the image, they can post the design to their Instagram Story and tag the brand @LittleBitesSnacks as their official entry
Each Friday, four winners will be chosen based on creativity and originality to win exciting prizes, including a year's supply of Little Bites® product (52 coupons) and a $250 gift card for Halloween supplies
Entry Period 1: October 4 – October 7 (Winners selected: Friday, October 8)
Entry Period 2: October 11- October 14 (Winners selected: Friday, October 15)
Head over to the Little Bites Snacks Instagram Page to enter! Good luck!
One lucky Bragging Mommy Reader will a $25 Virtual Visa Gift Card and 3 coupons to purchase Little Bites products!
Please note that the gift card can only be used for online purchases. Coupons will be three (3) coupons for up to $5.29 off the purchase of Little Bites® products.
Enter via the giveaway tools widget below.