"At The Orchid Boutique TM, our swimwear stylists decide carefully what brands to add to our selection by cherry-picking an elite group of designer swimwear looks. Our goal is to pre-select a unique selection of designer swimwear 2011 and swimsuits for fashion-forward and style savvy women. We offer an elite selection couture swimwear, from bikinis to beach coverups, to one-piece swimsuits… all from the best brands."-Orchid Boutique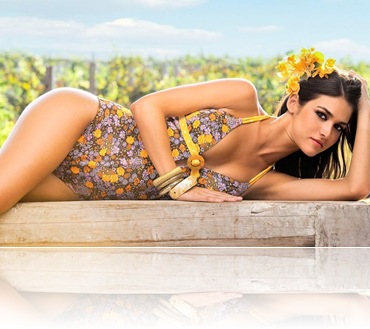 I was browsing the internet one day in search for a swim suit for this summer.  But not just any swim suit.  THE swim suit.  One that would stand out in a crowd.  For years I have been buying the plain and simple suits (that look like everyone else's) and I figured this was the year to make a change.  Considering I have lost a lot of weight, there is not a more perfect time than now.
So as I was browsing I came across The Orchid Boutique.  I immediately stopped my search (more like it came to a halt) because I had found the shop where I would get THE swim suit.  I was very impressed by the large variety of designer swimwear they have to offer.  It is all so beautiful with intricate details and embellishments.  It is swim wear that doesn't just stand out, it turns heads!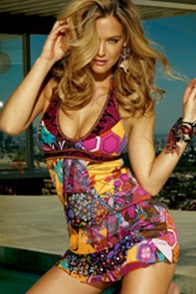 Needless to say I was browsing this site for hours because there are so many great choices.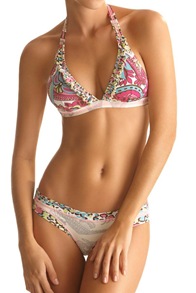 How could I choose just one?!  I ultimately choose the Rebecca Halter Bikini (pictured left).  I chose it for it's adorable colors and pattern and I love the embellishments along the the ruffle on the top.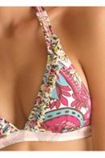 When my suit arrived I couldn't wait to try it on.  So I did.  I am in heaven!  It is exactly what I was looking for.  It fits great, it looks great.  The material is very comfortable and it is very well made.  It is even prettier in person than in the picture (I know what your thinking, is that even possible?  Yes it is!).
The Brand for my new fabulous bikini is OndadeMar Vintage Swimwear, it is a great brand of quality swim suits.  But I would expect nothing less from The Orchid Boutique, they carry the best of the best.
The Orchid Boutique also has gorgeous beach handbags and jewelry in addition to their fabulous swimwear.  After shopping at The Orchid Boutique you will have everything you need to look absolutely stunning this summer!
If you are looking for an amazing swim suit that will stand out in a crowd and will get hundreds of compliments, look no further than The Orchid Boutique.
Check out all they have to offer at www.theorchidboutique.com!
Right now the Orchid Boutique is offering Free Fedex shipping on orders over $100! (no promo code needed)   
Stay up to date with the Orchid Boutique by Signing up for their Newsletter, Following them on Twitter, Facebook and their Blog.
 The Orchid Boutique gets Bragging Rights!

*I received a bikini from The Orchid Boutique for my review.