Where we live it gets super cold in the winter and it snow a bunch! Sometimes it has even snowed in June! So making sure my kids feet stay dry, warm and snow free is a must! Muck Boots is a great company that offers several different styles and colors of boots for kids. They have a great variety for different types of winter weather.
We decided to pick out the cute Maggie May Rain Pink kids boots for next year. These cute boots "Stretch-fit topline binding snugs leg to keep warmth in and cold out and have a flex-foam bootie with fourway stretch nylon, 100% waterproof, lightweight and flexible!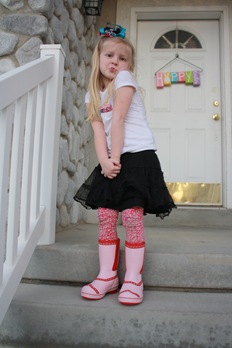 Leah couldn't wait to try on her new cool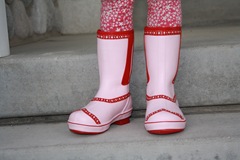 boots! She was so excited that even though its spring she wanted to wear them right away!
I love that each pair of Kids Boots keeps the warmth in and the cold and rain out! There are several styles to choose from
like the  rugged, Arctic Sport, Field Blazer and Rover II. Each style offers several different colors and "Comfort range of sub-freezing conditions to 85°F"
"The Original Muck Boot Company™ story began in 1999 with the sole purpose of building the most comfortable, high performance footwear on the market. The need for a more comfortable boot for use in messy and tough conditions led to the design of The Original Muck Boot Company™ brand footwear.
Every boot in the line is expected to deliver the same 100% waterproof quality and comfort that inspired the original footwear. In just a few years, the line has
grown to nearly 40 styles of rubber and leather footwear, all designed to tackle tough conditions in work, agriculture, lawn and garden, outdoor sporting, equine and pet care markets.
Today, the MUCK BOOT™ brand defines a standard of comfort and quality that goes beyond the expectations of customers around the country. Quickly establishing a strong and loyal customer base, the brand has become one of the fastest growing lines in the waterproof footwear market."
Muck Boots also has a terrific facebook page and you can also follow them on twitter at @MuckBootCo!
Please visit www.muckbootcompany.com to find out more and to purchase!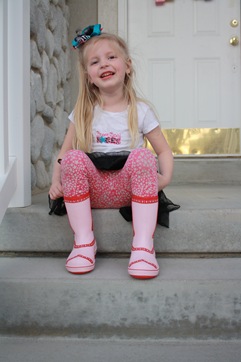 The Original Muck Boot Company gets Bragging Rights!