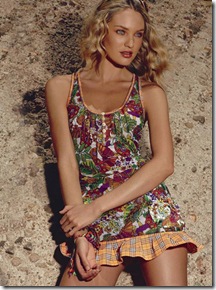 I am always on the lookout for fabulous designer swimsuits.  I love having swimwear that is unique and beautiful.  That is why I was thrilled when I was recently introduced to Swimwear360.  They have a huge selection of amazing Swimwear for women.  I already have my eye on several swim suits, I will be hinting to my hubby to get them for my birthday 😉
I love that at Swimwear360 they have a variety of top designer brands like Agua Bendita, Maaji, Phax, and many more!  You will definitely find swimwear that is gorgeous and unique.  You will be the envy of all the lady's at your mom & me swimming lessons!
I can't wait to see the swimwear 2012!  I am sure it will be as fabulous as 2011 has been.
Click here to check out the 2013 swimwear collection.