I received compensation for writing this post. All opinions are my own.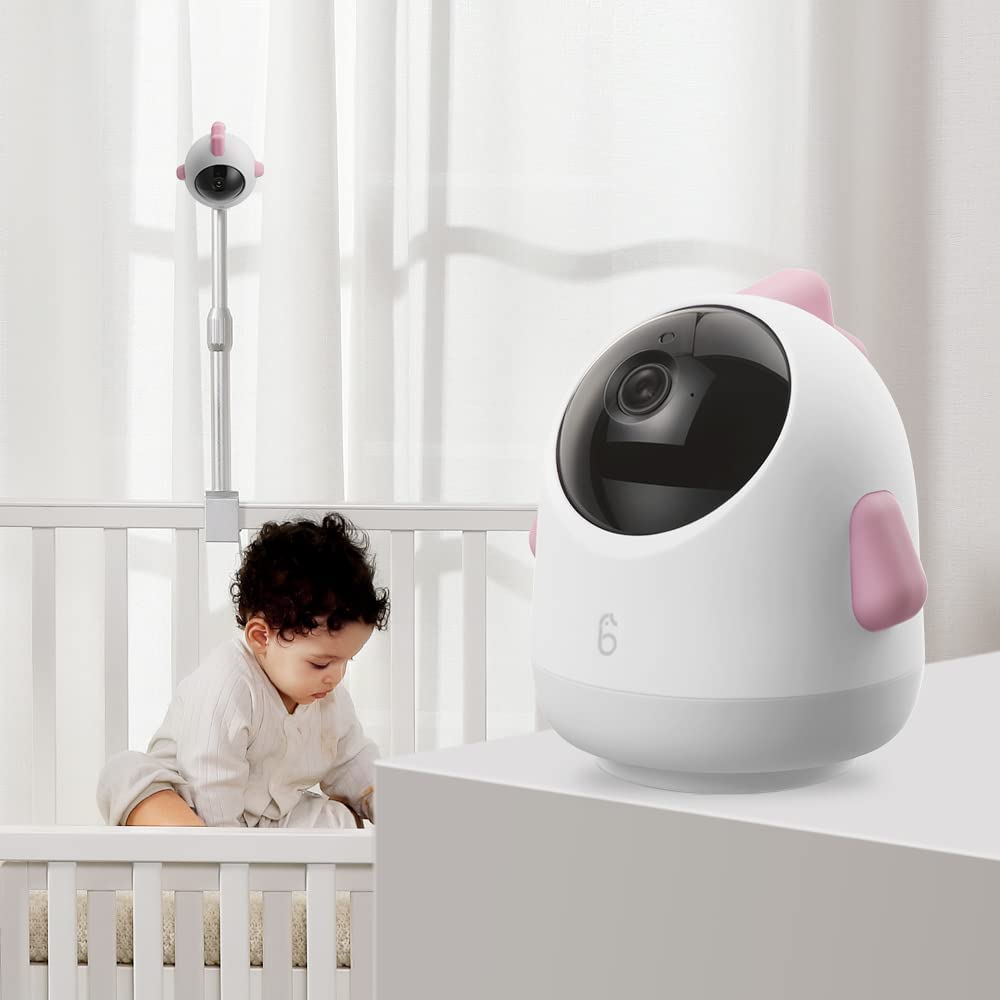 When you have a new baby on the way it is such an exciting time! There is so much to look forward to and stocking the nursery for the sweet new baby to come is one of my favorite things. One of the most essential items I recommend as a mother of 3 is a reliable Video Baby monitor. I used my video monitor every single day and night for the first 3 years of baby's life, at least. So it is definitely something you want to invest in and getting one that will work well and last is important.
The Simshine Baby Pro is the best Wifi baby monitor to safeguard your baby's safety with 2K QHD camera, 2-way audio, Night vision, A.I. detection for cry detection and soothing, danger zone, auto photo capture, historical event recording, sleep tracking and lots more in Real time.
Some monitors will have subscriptions you have to renew monthly in order to use, not this one. The app is free and there is no additional monthly cost to use it. You can have up to 5 accounts so mom, dad, grandma, the sitter, everyone can access the feed. I love that it accurately recognizes your baby's cry (over 99% accuracy) and it will turn on a soft glow light and play music to soothe baby.
I really like that it comes with a crib arm attachment so you can attach the monitor easily to your crib to get the best view of baby. This is especially nice when they are little and you want to see right into the crib.
Another fantastic feature is that it turns 360 degrees so you can truly see everything that's going on in baby's room. I love this and wish I would have had a monitor like this when my baby's were young.
With the Simshine Baby Pro Monitor you won't ever miss a moment when baby needs you. Peace of mind is everything to new parent's and SimShine baby monitor is a must have for every new baby nursery.
Things that are Brag Worthy:
2K 360° Clear Camera
Sleep Tracking & Analytics
Sound & Motion Notification
Cry Detection & Auto-Soothing
AI Danger Zone Detection
No monthly subscription fees, the app is free.
Find out all the details and learn even more about the SimShine Video Baby Monitor on their official site.
The Simshine Baby Pro Video Monitor is available to purchase on Amazon.
The SimShine Baby Pro WiFi Video Baby Monitor gets Bragging Rights!