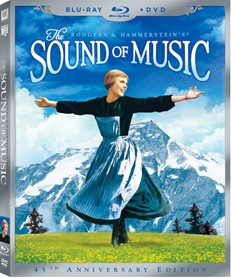 "Raindrops on Roses and Whiskers on Kittens, Bright copper kettles and warm woolen mittens Brown paper packages tied up with strings These are a few of my favorite things" This is probably one of the most known songs around the world. I absolutely love The Sounds of Music and was so excited to find out that it was now out on Blue-Ray and is celebrating it's 45th anniversary!
The Sound of Music on Blu-Ray is the best way to buy this great movie. I love that it not only comes with the Blu-Ray movie it comes with the regular DVD too. This is one of the classic movies that never grows old for me. I love the storyline of how this remarkable "rebel" nun leaves the convent to bring the joy of music to a family who so desperately needs it.
"Starring Oscar winner Julie Andrews in one of her most memorable roles, the film adaptation of Rodgers and Hammerstein's musical follows Maria, a spirited young woman who leaves a convent and becomes a governess to seven unruly children. Her charm and songs soon win the hearts of the children and their father but when Nazi Germany unites with Austria, Maria is forced to attempt a daring escape with her new family."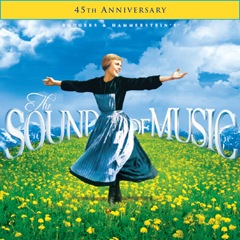 I have already asked my husband for the Sound of Music Soundtrack for Christmas, I'm hoping Santa brings it for my stocking!
I think one of my most favorite parts of the movie is when Maria sings "The Hills are Alive with the Sound of Music". I am an absolute believer that music can turn someone around. I have always loved music and now my daughter does too.
"For a limited time, The Sound of Music is also available in an individually numbered Limited Collector's Set packaged in a keepsake box and featuring a 100-page "My Favorite Things" scrapbook, a 45th Anniversary Soundtrack, a reproduction of the original 1965 souvenir program, an exclusive hand-painted "My Favorite Things" music box and more." This is the perfect gift for The Sound of Music Lover in your family.
Blu-ray Details: Blu-ray Disc 1:
· Feature Film Remastered in 1080p Hi-Def with 7.1 DTS-HD Sound
· Your Favorite Things: An Interactive Celebration — All-New Immersive Viewing Experience with Behind-the-Scenes Images, On-Screen Lyrics, Trivia Track and Location Quiz
· Music Machine Sing-Along
· Audio Commentaries with Julie Andrews, Christopher Plummer and Director Robert Wise
BD-LIVE**: Live Lookup™ Powered by IMDb®
Blu-ray Disc 2:
Musical Stages: Creating The Sound of Music — All-New Interactive "Backlot Tour" with In-Depth Featurettes on the Songs, the Stage Show & Movie, the Film and Sound Restoration and the Real-Life von Trapp Family
A City of Song — Virtual Map of Filming Locations in Salzburg, Austria
Vintage Rodgers & Hammerstein and The Sound of Music Programs
Screen Tests, Rare Treasures, Interviews, Photo Galleries & More!
DVD Disc:
Feature Film In Standard Definition
Newly Remastered Picture and Sound
Optional Sing-Along Track
Music Machine Sing-Along
The Sound of Music Tour – A Living Story
BD/DVD Combo Pack Specs (Catalog #2270176-US/#2267293-CAN):
BD features all the bonus materials listed above 
Standard DVD 
The Sound of Music on Blu-ray can be purchased at www.amazon.com.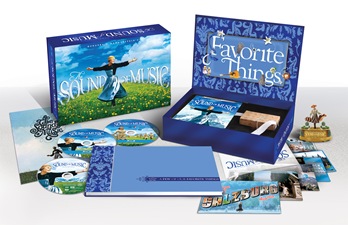 The Sound of Music on Blu-ray gets Bragging Rights!
*I received the Sound of Music on Blu-ray for my review.