I received these items for review, all opinions are my own.
I love doing crafts but I need a push in the right direction. I am not one that is super crafty unless I know exactly what to do! I love that Thoughts in Vinyl will let me be creative but sends me all the materials to do so. I received the interchangeable HOME Letters and love them! The kit came with the HME and then the O is a different shape, character, season etc. I decided to go with the Bee since it's Spring and can be left up all through Summer!
The letters came and I just needed to paint them and add modge podge to the scrap paper that went with the kit. I did have to cut each scrap paper down to size so that it would fit, but it was pretty easy. I decided to paint the letters black so that they went with my decor. BUT you can paint them however you like. I love the finished product!
"This craft is an "O" insert for the DIY Interchangeable Home Letters.  The letters are sold seperately here.  You simply purchase one set of HME letters, and then as many inserts as you would like.  More inserts are found here.
To finish this craft, you simply paint the wooden shapes or mod podge with scrapbook paper.  Glue the pieces together (if necessary) and then embellish.
These would be so much fun to do with a group of friends!
Unfinished Craft Kit Includes:
Bumble Bee Shape
wooden wings
Optional Paper Kit:
We have adorable paper to offer for this kit!  Browse around our website, if you like the papers we choose for our crafts, then you will like the paper we will pick for yours 🙂   It won't be as pictured, but will still be cute!
The paper kit includes only paper, embellishments of any type are not included (such as ribbon, jute, beads/jewels, flowers, leaves, tags, etc.).
The paper is cut large enough for each wooden shape, but you will need to trace your wooden pieces onto the paper and cut them out.
If duplicate paper kits are needed, you may receive different paper in each kit." (Thoughts in Vinyl website)
I love how many different options that they have from St. Patrick's Day to Summer to everyday, you name it they have it!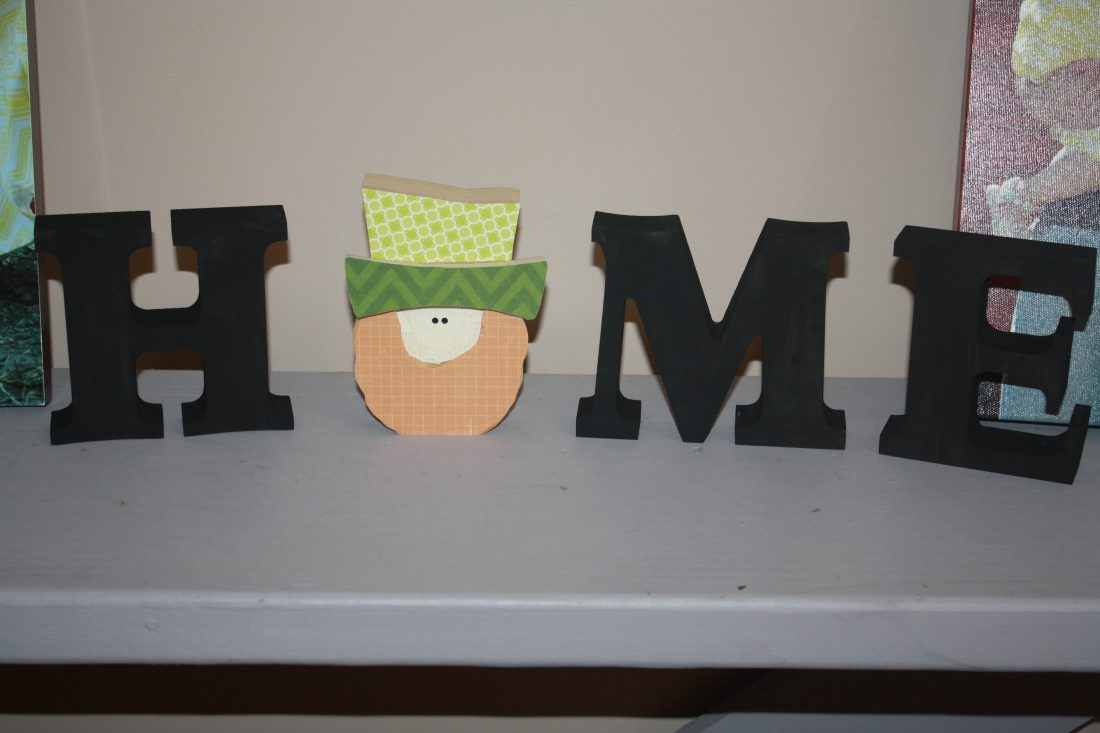 Thoughts in Vinyl also sells tons of different craft kits for every occasion!
If you would like to purchase or learn more please visit www.thoughtsinvinyl.com
Thoughts in Vinyl gets Bragging Rights!