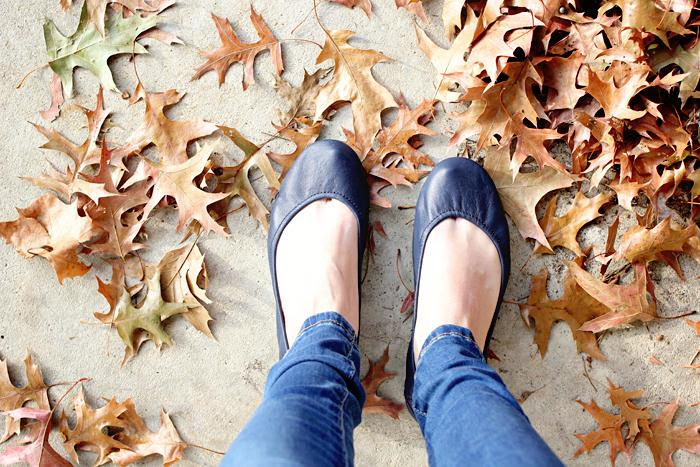 Last month, just in time for the back-to-school season, Tieks launched their "Tieks for Teachers" campaign and offered educators $75 Tieks gift cards in recognition of all their hard work, especially in this pandemic year.
If you haven't heard of Tieks, you need to check them out. Tieks offers cute and stylish ballet flats in premium leather or vegan materials, and they have taken the shoe world by storm. Each pair is handcrafted in Italy, and Tieks offer over 60 colors, patterns, and textures. Since they are foldable and can be easily transported in most bags or purses without taking up too much space, they are one of the most versatile flats available on the market.
Once I heard about the "Tieks for Teachers" campaign, I immediately contacted some friends who are elementary and high school teachers. Like their students, they have had a trying year and have spent most of the 2020 school year teaching online. My friends sure missed teaching in a classroom and seeing their students face-to-face.
Like so many other teachers, my friends spent countless hours prepping for their return to welcome their students to their homerooms for this upcoming school year. As I am always on the lookout for deals that I know they will love, I was so excited to share the Tieks promotion with them. I knew that Tieks were known for their split-sole ballet flats that are both durable and easy to fold for women on the go and that the advanced foam cushioning will give them all-day comfort, perfect for long days on the feet. But I also learned that each pair takes up to 3 days and 150 steps to handcraft! Impressive!
Now my friends may share a common profession, but they all have very different senses of style. But I know that even though their personalities are different, each will be able to find a pair (or two!) of Tieks to fit their unique wardrobes. Tieks are a classic statement piece that can either be dressed up or worn casually. I know one friend will love their bold colors while another will go crazy for their fun prints, like this snakeskin.
This wasn't the first promotion offered by Tieks. Last year they launched "Operation Sew Together" and "Tieks for Heroes" to thank all those who served on the frontlines of the pandemic by offering Tieks gift cards to frontline medical workers, first responders, and military personnel. This year they chose to support our educational heroes for their meaningful work in the classroom and beyond.
"We knew our heroes fighting Covid-19 on the frontlines deserved some extra attention and support," said Kfir Gavrieli, CEO of Tieks. They felt strongly about extending their discount to teachers as a big thank you for all they are doing at this difficult time. "We hope Tieks can keep our teachers comfortable as they keep our schools operating safely."
As a busy mom, I am happy to spread the word about Tieks. Whether in the class room, board room, or laundry room, I think it's always important to feel good about what's on our feet. And with Tieks, I know it's not just about looking great, it's about doing great as well.