If you're like many mothers, you may be heading off on vacation soon, whether just a few nights away to visit family or a longer break to start the year off with. If so, while you're excited about the trip, you may be worried about whether you'll get enough sleep while away from home.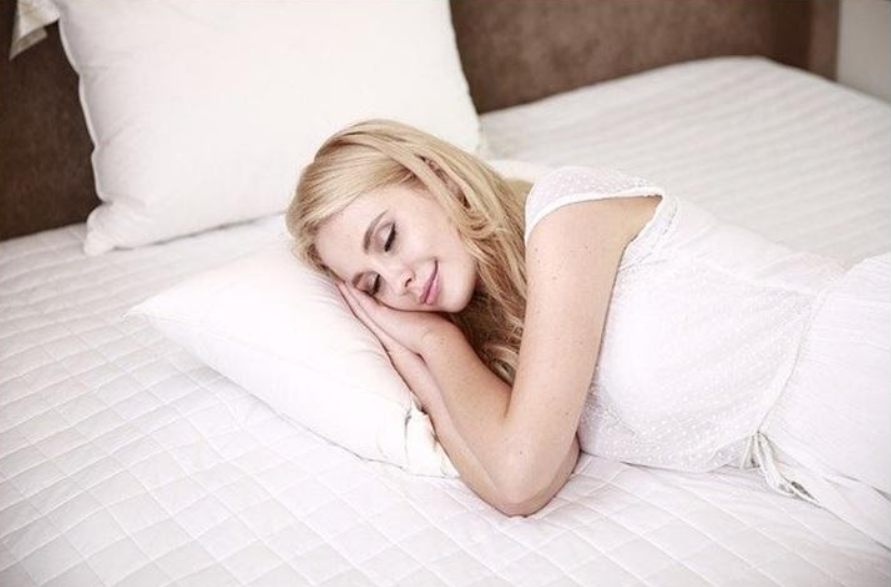 For many of us, sleep is tricky at the best of times, but add in a new environment and different bed and sounds, etc., and it can be nigh on impossible. Here are some ways for you to rest easier when you're next in a foreign bedroom.
Choose Appropriate Places to Stay
Firstly, it makes a difference if you can stay in places where it's easier to get to and stay asleep. For instance, try to choose locations away from loud traffic and other noise, such as trains or flight paths, and pick a room with blackout drapes so you won't be disturbed by too much light. A place with decent walls to inhibit noise from neighbors is helpful, too.
Being somewhere where the environment is more controlled will help your quality of rest. However, it does also pay to travel with earplugs and a sleep mask so that if your accommodation isn't as peaceful as you'd hoped, you can still get some shut-eye.
Follow the Same Nightly Routine
Another way to sleep better when away is to follow the same nightly routine you use at home. Our mind and bodies like routine, especially when it comes to falling asleep, so sticking to your habits will help signal to your brain that it's time to wind down and rest rather than being anxious about your new sleeping environment.
For example, try to go to bed at the same time as usual and get up at the same time in the morning. If you typically read a few pages of a book or write in a journal, etc., continue to do these things. You might also have a relaxing bath or shower before bed or enjoy a soothing cup of warm milk or herbal tea, or engage in other behaviors that are part of your routine.
Also, where possible, bring your pillow from home with you on trips away so that your neck and head and the rest of your body stay in alignment and you feel more comfortable. You might also carry sleep sprays such as lavender-based products to place on your pillow to help induce drowsiness. 
Knowing more about your body will help you, adapt better to the new environment.
Unwind Your Mind and Body with Movement and Mindfulness
While it's not a good idea to exercise too late because this will wake you up, keeping up your activity levels while traveling is wise. Walking, jogging, doing weights, or going to the gym, etc., while away will get energy out of your body and help you release stress. In turn, you should be able to rest more easily.
Plus, it's helpful to unwind your mind and body with gentle movements not long before bed. For instance, do some stretching, yoga, or Pilates exercises to loosen up tight muscles ready for rest time. Also, consider adding some deep breathing to your nightly routine to help you relax. Meditation and other mindfulness activities can be great for switching off your brain and falling asleep more quickly each night, too, especially when you're all keyed up from being in a new place or have jetlag to contend with.
Use Products that Help You Get Drowsy and Fall Asleep
If you know that no matter what you do, sleep will be a challenge while away, keep in mind that you can use products specifically designed to help in this area. While medication such as prescribed or over-the-counter sleeping tablets are one option, if you find these too much for your system and keep you drowsy in the morning, turn to more natural solutions.
For instance, purchase quality CBD and melatonin capsules designed to promote restfulness or try herbal supplements such as valerian. Test different products to see what works best for you and your personal needs.
Avoid Things that Disturb Sleep
Lastly, if you want to sleep better when away from home, avoid factors that can stop you from getting to sleep or make it harder to enjoy deep sleep. For instance, don't eat too late at night and steer clear of meat and other heavy items as it's hard to rest when your body is attempting to digest food for hours. Similarly, steer clear of alcohol since even though it might make you drowsy, it's known to inhibit REM cycles.
It's also important to turn off your electronics well before going to bed so the blue light on screens doesn't wake your mind up. You don't want to be getting text messages and other notifications through the night, either.
Following the above tips can significantly affect how much quality rest you get when you travel, whether it's just to another city in your state or halfway across the world.