Camping is an activity which can be enjoyed as a form of relaxation or team building between friends and family. Some might find the outdoors offputting due to warmer temperatures or the risk of insect bites. This is especially true during summer, where campers could experience a higher risk of suffering from dehydration and sunburns. Hence, it is strongly advised that you plan ahead. Furthermore, certain campsites require permits. Whether you are an avid camper or camping for the first time, these helpful tips from the experts at theexpertcamper.co.uk/blog/camping/family-camping-tents will definitely be beneficial in one way or another.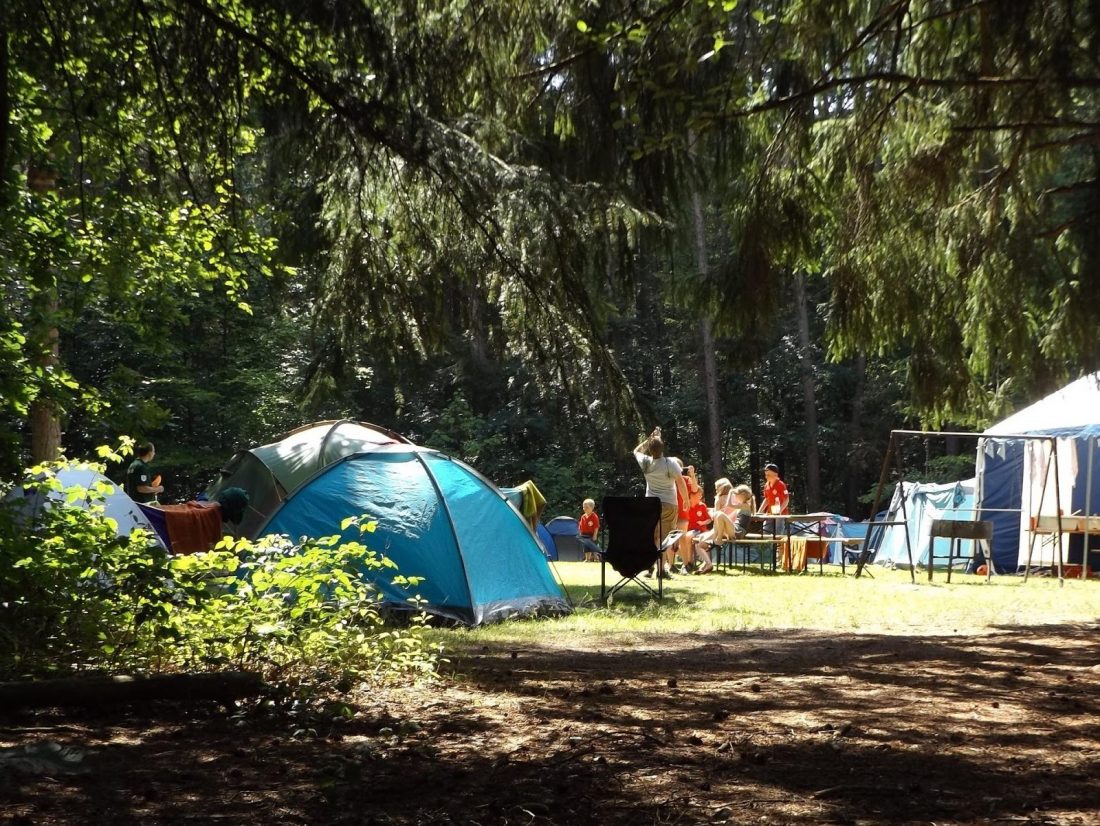 Organize your gear
It would be helpful to store your supplies and adventure gear at the same place. Label your bags depending on their contents. This could minimize the risk of leaving out your essentials, such as insect repellent or sunscreen.
Use tarps to protect from the elements
Tarps can shield campers from sun or rain, and they can function as a ground cover. Acting as a cover against the sun, it slows down the rate at which dehydration occurs and allows for a more comfortable camping environment.
Dress in layers
Layering your clothing will be of great help against various kinds of weather conditions. In drier climates, average temperatures could be approximately 37.8 degrees Celsius in the day and can dip to below 20 degrees at night.
Set out with frozen water bottles
Instead of placing ice packs into a cooler for your camping trip, freeze your water bottles. As such, space can be maximized, and it would not create a slushy mess in your cooler.
Invest in a GPS messenger
You might have heard of cases of missing hikers or campers who never returned. For your own safety, bring a GPS messenger which allows you to share coordinates with your family and friends at home, keep track of your routes, and reach emergency hotlines when necessary with a tap of a button.
Set up camp in a shady area
To avoid waking up under the scorching hot sun, plan ahead and select an area that is covered by trees or other formations that will prevent the occurrence of the situation.
Bring along wet wipes
Wet wipes would be handy during any camping trip, which aids during clean-ups and personal hygiene. It is exceptionally helpful if there are children present on the trip.
Be informed of the environment
It is essential to do relevant research, and seek advice from guides at the campsites. Be aware of the temperature ranges and weather conditions of the sites. Take note of the locations of gas stations and plan your journey accordingly.
Pack some recovery tools
A tip is to put on some recovery shoes to increase the comfort of your feet during hikes. Recovery shoes are protective and provide more cushion which each step you take. Perhaps, you have been dealing with hyperactive children for a day and would like to unwind. You might consider bringing along magazines, a video camera for sports, or music to relax.
Use hanging storage
Inspired by the closet organizer, hanging your items on trees or from your caravan would be more space-efficient. Additionally, it allows for easier packing before you leave.
Prepare elevated camping meals
A pizza might not be the first food that comes to mind when you think about camping as usually instant foods such as sausages are more popular during expeditions. On your next trip, you could experiment with making pizza by laying the dough on an oiled grill and adding toppings afterward. This should spice up the camping experience.
Set up your campsite during dawn or dusk
To reduce the risk of heat exhaustion, set up your tents at times when the sun is less glaring, such as early in the morning or in the evening.
Take care of your pets
If your pets go with you for a trip, it is recommended that they wear a wet vest to reduce their body heat. Additionally, you should bring along a first aid kit for your pets just in case.
Waterproof your equipment
Consider waterproofing your gear in case it rains, as the weather varies from one location to another. In order to ensure your equipment remains dry, waterproof them.
Battery-powered fans
There are times at midnight when you are awakened by the warm temperature and humidity. This is when battery-powered fans will be of great help. A tip would be to bring a fan with hooks that could be hooked onto the edges of your tent.
Heed fire safety warnings
Before starting a fire, seek the relevant permits from your campground host or look them up on the Internet. Do pay attention to all fire warnings as 85 percent of wildfires are due to human causes.
Keep kids occupied
Games such as scavenger hunts will keep your kids entertained for hours. If you are concerned about their electronic device usage, leave those devices at home. Camping is a good opportunity to teach them to be present and not be distracted by their mobile devices.
Make your own insect repellant
There are remedies of organic insect repellants circulating among campers. For instance, the use of dryer sheets, or using garlic-stuffed olives to ward off mosquitoes and bugs.
Water bladders with a filter
Certain water bladders contain a filter that allows you to collect water from streams or lakes and filters the water immediately. This allows you to carry light as opposed to collecting water in canisters and having to carry filters separately.
Camp mid-week to avoid crowding
If possible, camp during weeknights when the crowds are absent. You might have the whole campsite to yourself and have a more enjoyable experience.
Repack food items to minimize space
Commercially, meat and eggs are not always packaged with campers in mind. Instead of carrying eggs in a cooler, crack them beforehand into bottles to avoid potentially messing up your cooler.
Solar emergency blankets
Especially in desert environments, these blankets can reduce your tent's heat with just a pinch. With the reflective side facing up, the bulk of your campsite can be shielded from the sun.
Advance booking for popular campsites
Certain campsites in the UK require months of advance booking. Hence, book early or consider other locations. Alternatively, arrive early at campsites that do not require advance bookings.
Know when to leave
Be it due to overcast weather, or an unexplained unease, it would be best to pack up and head home. As much as we hope that each camping trip will be successful, it is important to know when to throw in the towel in order to ensure the safety of each camper.
Pack light
Avoid packing the items which you barely touch during the trip. You might think that you will need the zippered sleeping bag. However, depending on the location of your campsite, you might not use it at all. Thus, it would have merely been taking up space.
Meal prep
Bring along sliced fruits and vegetables rather than preparing the raw ingredients in the wilderness. It would save plenty of time and effort. Ready-to-eat wraps are a good idea as well.
Bring snacks for children
Motivate your children to complete their hike or activities with snacks. Simple snacks such as dehydrated ice cream or nuts that are light and take up less space work well.
Recheck your checklist
It is common to leave behind items that you would like to bring on trips. Therefore, go through your lists at least twice.
Conclusion
These are some tips to help with your next camping trip. As long as you plan ahead, hydrate, and pack wisely, you will be good to go.