This post is brought to you by green apple solutions.
Great team building exercises can benefit your team in a positive manner. Even when your team is strong, there are great chances that it will be able to benefit from team-building exercises. During the exercises, it is a great way to improve the morale, communication, productivity, motivation, help new teams or employees to get to know one another better, and learn about strong and weak points in each individual.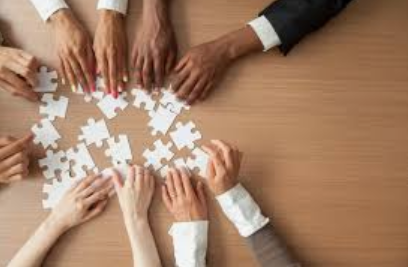 Team building activities and games can be used by any business, small or large, to promote a better environment for working and as most business managers and owners know, great teamwork is the best way to go which is associated with the success of the company. Here are some suggestions:
A Lie And Two Truths: It will require a maximum of 30 minutes. Start by having group members to write on a piece of paper, two truths, and a lie. Nobody should know what you have written. Once everyone is done with this particular step, give them about 15 minutes for an open conversation like in a partywhere one has the liberty to ask three questions that they have.
The idea is to try and convince the rest that your lie is the truth while you try to find out the other people's truth and lies by asking them questions. You should not reveal your lie and truths to anybody even if the entire office has it figured out. After the conversion period is over, be in a circle and each one of you should repeat the three statements that you wrote down and let the group vote on which one should be the lie.

It is a game which you can play competitively and even offer rewards or award points for each lie that is guessed right or for being the winner on your lie. It is a game which is likely going to help in encouraging better communication in the office as well as help in knowing your co-workers better.

Life Highlights Game: It requires at least 30 minutes. It is an excellent icebreaker game which will be perfect, especially for small groups. You will have to begin by letting every member of the group close their eyes for a minute and consider the best moments that they have had in their lives. It could be moments that they spend alone or that which they shared with friends or family. The moments could be about personal revelations, professional successes, or life adventures which are exciting. After the participants have had time to run through their lives highlights, let them know that the search for highlights is about to be narrowed.
While their eyes are closed, ask them what 30 seconds of their lives they would wish to relive if they were informed that, they only had 30 seconds to live. The first part allows participants to reflect on their lives, while the second part enables them to know their co-workers in a more intimate way. The second part is a review section.