This is a collaborative post by Caitlyn Bell.
Graduating is one of life's big milestones, and it's no doubt something that deserves to be celebrated with friends and family alike. If someone you know and love is about to graduate from high school or college, mark the occasion with a thoughtful gift idea.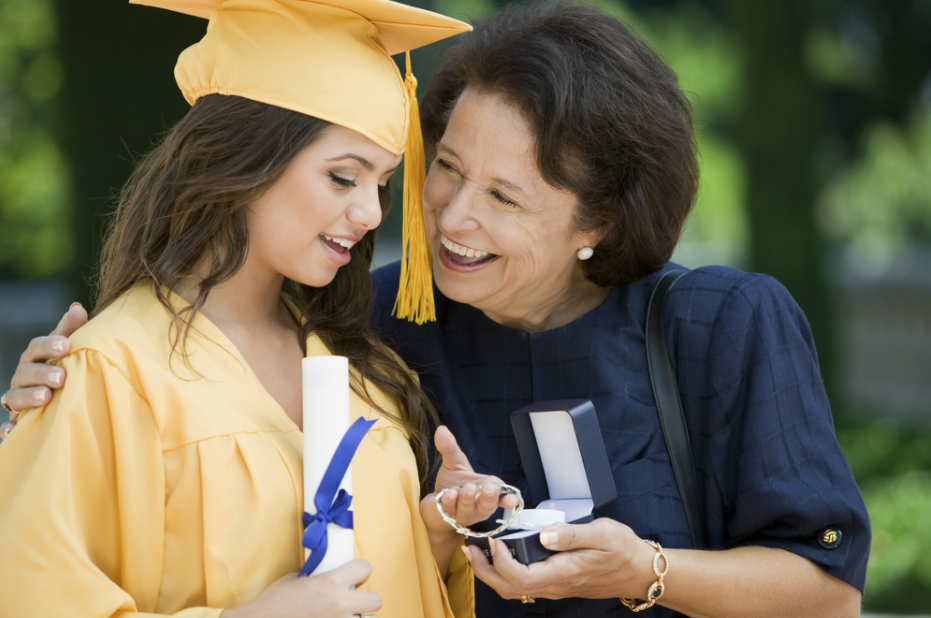 Choosing the right gift isn't always easy, though, and your final decision will depend on the recipient's unique style, wants and needs. However, there are a few gift ideas that will always be appreciated. To help you on your search, we've compiled this list of the top graduation gift ideas:
Organize an Event
If you're close to the soon-to-be graduate, why not throw them a big shindig or take them somewhere special? For example, you could offer to use your home to host the event or book a table at their favorite restaurant. Still, hosting a party might be your best bet, as it's something they'll always remember and is the perfect way to celebrate their achievement with family and friends.
Design a Sentimental Keepsake
The graduate in your life has worked hard to obtain their degree, and a sentimental gift will be something they will cherish for the long haul. For instance, personalized gifts are a perfect choice, as they can be kept as a reminder of the young person's dedication and commitment to their studies.
There are a variety of options from which to choose. For example, a framed photo collage can feature memories from their time as a student. A custom pillow can be used as a housewarming gift as they get ready for the next stage of life. An aesthetic pocket watch is also ideal as this is something that they can keep and cherish for the a long time and will surely make them remember you. Or, a photo calendar will help them stay organized while giving them a new memory to look forward to each month.
Contribute to a Combined Gift
Oftentimes, loved ones will contribute to one larger gift to give the graduate the ultimate surprise. For example, this could be a car, vacation getaway or a new computer. One person can be in charge of purchasing the gift, while everyone else will chip in their fair share. Because the combined gift will be an investment, it should be something the recipient would truly want or need.
Prepare Them for Their Next Adventure
After graduation, life in the real world begins in earnest. No matter what their future holds, your loved one or friend probably has some short-term plans on the horizon. If they have the travel bug, consider gifting them something they can take with them. A camera to capture all their vacation memories or a smartphone to keep them connected are both useful gift ideas. Alternatively, you may want to buy them a travel bag or purse to keep their personal belongings safe no matter where they venture.
Support Independent Living
If the soon-to-be grad is preparing to live on his or her own, a practical gift for their home will make the transition easier. Consider a thermal cooker to make meal preparation a simpler task or a coffee machine to make their morning brighter. While a high-powered vacuum cleaner, set of durable saucepans or a quality knife set may seem like boring gift ideas, they can be extremely useful for those moving out for the first time.
Top Graduation Gift Ideas
If you're looking for the perfect gift idea to celebrate a recent graduate, think about a personalized gift such as designer photo wall art. Family members and close friends may want to surprise the graduate with a party or a combined gift to make the occasion memorable. For those preparing for the next stage of life, a gift they can take traveling will put a smile on their face. Or, if your graduate is ready to move into their own place, a practical appliance will make day-to-day life easier.