I attended an advanced screening for my review. All opinions are my own.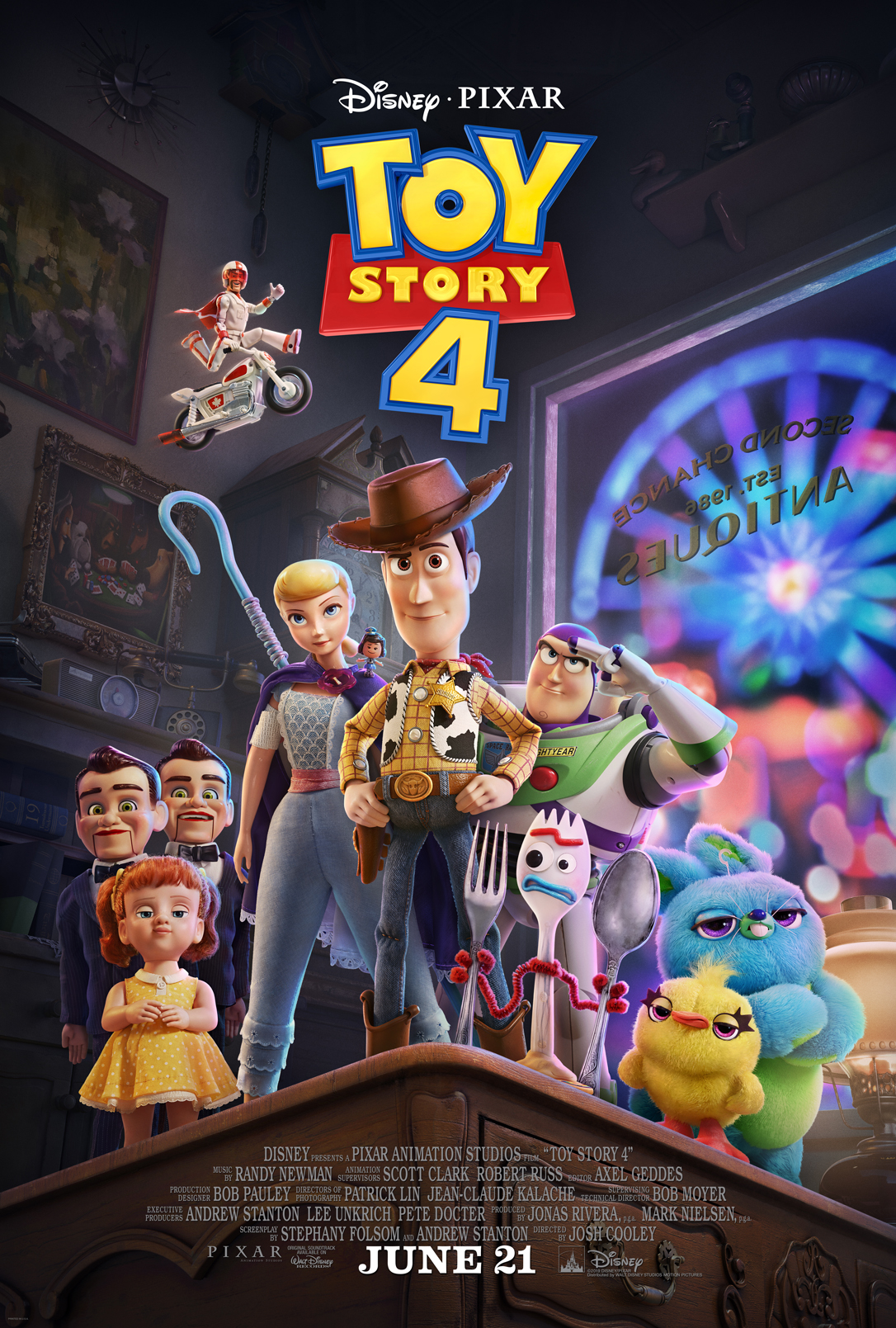 "Woody (voice of Tom Hanks) has always been confident about his place in the world, and that his priority is taking care of his kid, whether that's Andy or Bonnie. So when Bonnie's beloved new craft-project-turned-toy, Forky (voice of Tony Hale), declares himself as "trash" and not a toy, Woody takes it upon himself to show Forky why he should embrace being a toy. But when Bonnie takes the whole gang on her family's road trip excursion, Woody ends up on an unexpected detour that includes a reunion with his long-lost friend Bo Peep (voice of Annie Potts). After years of being on her own, Bo's adventurous spirit and life on the road belie her delicate porcelain exterior. As Woody and Bo realize they're worlds apart when it comes to life as a toy, they soon come to find that's the least of their worries."-©DISNEY•PIXAR
I have been pretty excited to see Toy Story 4.  I love the Toy Story films.  After watching it, I think that Toy Story 4 was a great addition to the series.  I laughed so much watching this movie.
I loved the characters in the film. It was fun to be back with the gang of toys that we love. I was so glad to see the character of Bo Peep come back into the series. It was fun to discover where she has been and has her character has evolved. Bo Peep definitely portrays a lot of girl power. There are a lot of new toys introduced by my favorite new character was Forky (voiced by Tony Hale). I thought that Forky was a comedic gold mine. I laughed so hard anytime he was on screen.
Toy Story 4 is rated G.  I will say, I think that the villain of the movie might scare a few kids.  Gabby Gabby and especially her ventriloquist dummy minions were really creepy.  I do think it is a great movie for the whole family to enjoy watching together, just be aware there are a few things that may scare some of the younger kids.
Make sure to stay through the credits for some additional scenes. The filmmakers also included something very fun with the Pixar logo at the end of the film.
I really enjoyed Toy Story 4 and I will definitely be watching it again!
Toy Story 4 gets bragging rights!!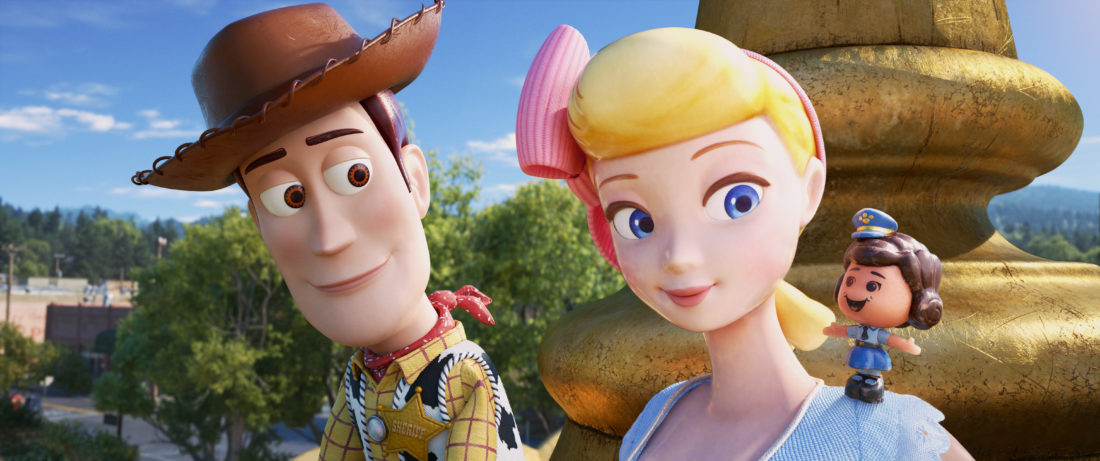 Toy Story 4 is now playing in theaters!!
Follow Toy Story on Twitter
Follow Toy Story on Instagram