Body dysmorphic disorder is a mental health disorder that affects the way a person perceives their own body. They often have perceived flaws in their physical appearance that affect their ability to enjoy their day-to-day life, especially when it comes to social situations. As a parent, it can be painful to watch your children struggle with a mental health disorder. With body dysmorphic disorder and body image issues on the rise in children and teens, you may be wondering how to spot symptoms before they get severe.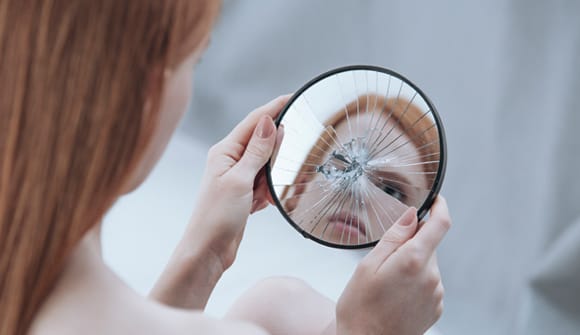 It's important to understand the complexities of a disorder like body dysmorphic disorder. For related articles on the topic, and more detailed information on how it affects a person's self-perception, learn more from these resources from BetterHelp: https://www.betterhelp.com/advice/body-dysmorphic-disorder/. The more knowledge you have on the topic, the better you and your family will be at tackling it head on.
What Is Body Dysmorphic Disorder?
A person with body dysmorphic disorder may perceive certain aspects of their appearance as unattractive, and find it difficult not to think about it. They may also view their body as smaller or larger than it actually is, and view themselves as a generally unattractive person. This can make it difficult for them to feel comfortable around others, as they may believe that other people share the same ideologies that they do. It can be frustrating, overwhelming and sensitive for people with body dysmorphic disorder to acknowledge that they have a mental health disorder.
Body dysmorphia is not something that a person has control over, and it's not something that they make up for attention. People with body dysmorphic disorder genuinely see an altered version of themselves in the mirror. It affects both men and women and people with body dysmorphic disorder often start presenting symptoms during puberty.
Body dysmorphic disorder is a mental health disorder that is highly treatable with the right professional help. Reaching out to a therapist can make a lasting difference in the way a person deals with their disorder, and can give a person the opportunity to understand their disorder in a non judgemental space.
Symptoms To Look Out For
People who have body dysmorphic disorder may fixate on their appearance and spend lots of time examining their appearance in the mirror. They may make frequent comments about their body or perceived unattractiveness, and continuously compare their looks to the people around them. With severe cases of body dysmorphic disorder, people may avoid social situations or public spaces out of fear of how they will be perceived.
Body dysmorphic disorder often develop body-focused behaviors in response to their ideas of their appearance. Examples of this are: skin pulling, hair pulling and obsessive mirror checking. Though body dysmorphic disorder doesn't always co-occur with an eating disorder, it is common for a person to experience both simultaneously. Since people with body dysmorphic disorder don't see themselves the way they appear to others, it can be difficult for loved ones to understand what a person with body dysmorphic disorder perceives is unattractive about their appearance.
If left untreated, people with body dysmorphic disorder may turn to plastic surgery or isolation to cope with their disorder. Since their perception of their physical appearance is altered, it's common for cosmetic surgeries to be unsuccessful in helping a person feel better about the way they look. People with body dysmorphic disorder may feel anxious or obsessive in their thought processes when it relates to what they believe to be a physical defect.
Ways To Promote Healthy Self Esteem
Though it may take being conscious of how you talk about body image, being careful in the way you set an example for your children can be critical in the ways that they develop their self-esteem. Children learn what a healthy relationship to their body is from their environment.
As they develop their own self-worth and confidence, finding healthy ways for them to feel connected to their body is important in their development. Giving your children the opportunity to explore physical activities like sports can help them feel more comfortable in their body, and help them develop healthy self-esteem.
Having open conversations with your children about body image, and continuously reinforcing their self-worth outside of their physical appearance can help them feel confident in themselves as they get older. It's also important for them to feel supported as they go through the rapid hormonal changes during puberty and as they develop into adult bodies, and to feel able to ask questions.
As a parent, it's also important not to place blame on yourself if your child is diagnosed with a mental health disorder, such as body dysmorphic disorder. Though environmental and behavioral factors can affect a person's likelihood to develop a mental health disorder, it can be more beneficial to focus on solutions moving forward. Working with a therapist and being supportive in your child's mental health journey can help them feel better as they work through their symptoms. 
About the Author
Marie Miguel has been a writing and research expert for nearly a decade, covering a variety of health-
related topics. Currently, she is contributing to the expansion and growth of a free online mental health
resource with BetterHelp.com. With an interest and dedication to addressing stigmas associated with
mental health, she continues to specifically target subjects related to anxiety and depression.