This is a collaborative post.
Many of us are worried that our houses might get robbed. That's why we install security cameras and tall fences. Unfortunately, although those measures might be successful if you want to protect your house from the burglars, it is much harder to keep away mice and other pests. Apart from being unwelcome guests, mice can be dangerous to humans. It's not that they are extraordinarily ferocious animals. Instead, exposure to their feces and urine can lead to serious health conditions.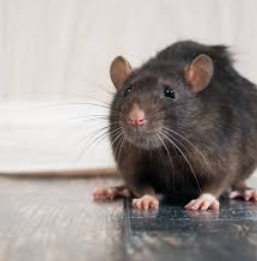 The stealthy intruders
Why do the mice even get inside our homes? They are looking for shelter. During the winter, mice and other small rodents can't find as much food as during the warmer months. At the same time, the lower temperature means that their bodies need more calories to survive. One way of solving this problem is to get inside a building of some sort where it's warmer. On top of that, other small living organisms might take shelter from hostile weather conditions in the same place as well. Although mice usually eat grains and fruits, they are omnivorous. If the food is scarce, they will eat almost anything.
If they get inside a building that happens to be someone's house, then they are especially lucky. Why? Apart from the protection from the elements, our houses are full of delicious foods. Even things that we wouldn't consider to be particularly tasty can be just enough for the mice. It might take some time before you notice that there are mice inside your house. That's because they can fit in almost any crevice or small hole, no matter how unimaginable it might seem to us. If you spot any signs that there are mice in your house, we recommend checking out https://www.369bugs.com/ to deal with the problem immediately. That's because the mice can carry dangerous diseases. What are the most common ones?
Hantavirus
It is possible to get infected with Hantavirus if you come into contact with mice urine or feces. The mice don't have to get inside the house – they can urinate in your garden, and it is enough if you just breathe in some particles. It could lead to problems with kidneys and with breathing. In some cases, this disease can even be fatal. Although there is no known cure for people infected with Hantavirus, the patients in the ICU can receive complex care if some of the organs fail or are under intense stress. What are the early symptoms that could indicate the Hantavirus infection? If you feel tired, feverish, nauseous, and experience muscle pains, it could be an early sign that you had come into contact with infected mice urine or feces. If that's the case, please contact the medical professionals immediately.
Salmonella
Mice are ungrateful creatures. Although in our houses they can find an almost endless supply of food, they don't give anything back, except for Salmonella. How exactly does that happen? When they search for food in your kitchen, they can leave the bacteria on things that even you might find edible. If it happened in your home and you eat food with Salmonella bacteria, you will notice the unpleasant symptoms soon. Cramps, vomiting, and fever are what you can expect after contracting Salmonella. If you want to avoid that, you should ensure that the mice and other pests can't get to any of the foods that you later want to consume. We recommend using airtight containers for any foods that the mice could physically access.
Rat-bite fever
Another illness that could be caused by the bacteria is spread by rats, but also other small rodents such as mice, is rat-bite fever. Despite the name, apart from the bites, it can also be spread by the urine or feces. Although rat-bite fever is most common in Japan, it is possible to also get infected in Europe, Australia, or in the United States. If you have any pets, they could eat infected food and then spread the bacteria to you. The symptoms are quite similar to the ones caused by Salmonella – fever, vomiting, but also muscle pains. Rat-bite fever can be potentially fatal, which is why if you have some of those symptoms you should contact the medical experts as soon as possible.
We are used to seeing mice and other small rodents. Some people treat them as pets and develop strong bonds with them. Unfortunately, the rodents that come from the outside, that are used to living in unsanitary conditions could be dangerous to humans. It doesn't mean that you should react with fear if you see a mouse in your home, but you should ensure that your house doesn't become a safe haven for the unwelcome guests. You might sympathize with them, but the diseases that they might carry could be deadly.