This is a sponsored guest post.
Are you one of those people who have always wanted to try CBD oil but you're afraid you won't like the taste? Are you wondering what CBD oil tastes like in its natural state? You may think it smells the way a cannabis plant does, which is a very overwhelming smell that some people don't particularly like. But that's not exactly true.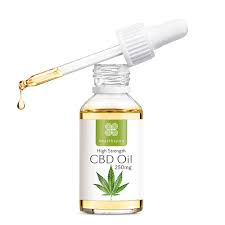 Pure, unflavored CBD oil can have an "earthy" flavor, which some people like and some people don't appreciate as much. But there are numerous CBD products available for consumers that come with flavors to make the CBD more appetizing to patients who require the healing and helpful properties of CBD oil.
So here is a look at what CBD oil tastes like and how you can find products that can both have a pleasurable taste and can help you feel better.
The Taste of CBD Oil
OK, first let's be honest, when it's in its natural state, CBD oil does have a bit of an earthy, grass-like flavor. Some people enjoy that taste and they simple choose to use unflavored CBD products.
Most people say that unflavored CBD products are not too bad tasting, but they wouldn't go out of their way to choose that flavor and find it tolerable at best. Some people like the grassy, earthy flavor it has and they can use the products straight up.
But for the majority of the population, they prefer a less bitter taste if they are placing some liquid under their tongue for a minute or two at a time. If you're going to do that, you should at least enjoy the taste a little bit.
Although straight, unflavored CBD oil isn't for everyone, there are plenty of alternatives out there that help make the experience a lot more flavorful and enjoyable for everybody who needs the benefits CBD oils can provide.
Keep in mind if you really dislike the taste of CBD oils, there are alternatives out there that don't involve flavoring the oil to begin with. For example, you can opt for CBD gummies, which usually come in multiple flavors that can resemble children's vitamins, or take discreet CBD capsulesfrom Penguin CBD which have no added flavors at all but are swallowed whole to avoid the issue of taste altogether. For some patients, this offers very good solutions to the issue of not liking the taste of straight CBD oil and you can still get the benefits of CBD oil as enumerated in numerous studies.
Possible Carrier Oils
One good quality that CBD oil has is that when combined with another type of food-based oil, it will assume the flavor of the oil you combine it with. These are referred to as carrier oils.
There are several common carrier oils available including:
1. Olive Oil
Olive oil makes so many foods taste great, but as a carrier oil, it can be a bit overwhelming and earthy. It works better in higher concentrations of CBD tinctures but can be a bit strong in lower concentration CBD tinctures. Some people really enjoy using olive oil as a carrier oil but again, this is an acquired taste.
2. Hemp seed oil.
Hemp seed oil has a flavor that reminds some people of sunflower seeds or nuts. It's may be best used in salad dressings, dips or sauces. The flavor isn't particularly sweet but again, if you like hemp seed oil, it can be the perfect carrier oil for you.
3. MCT oil
MCT oil may not be very well known to novice CBD users, but it provides a lot of benefits and is quite popular. MCT oil doesn't have much flavor on its own and the odor is subtle or even non-existent. It also has some additional health benefits on top of the CBD oil, which users certainly appreciate. They include the promotion of weight loss, the prevention of lactate buildup in the muscles of athletes and fatty acids that can prevent the growth of yeast or bad bacteria.
4. Coconut Oil
Coconut oil has a subtle flavor that many people enjoy. When the product is refined and combined with CBD oil, it adds only a small amount of flavor to the CBD oil that makes it a little less harsh for many users and takes the edge off.
Those patients who are looking for something more subtle and natural will probably lean towards either coconut oil or MCT oil.
Taking CBD Oil with Foods or Drinks You Enjoy
Another alternative is to take CBD oil with food or drinks you already enjoy to mask or hide the flavor of the CBD oil. This way, you eat or drink something you like and still get the benefits that CBD oil has to offer.
1. Yogurt or Smoothies
You can always use CBD oil with a food you like such as yogurt or a smoothie. This will usually hide the taste of the CBD oil altogether, but it will slow down the effect of the CBD oil because you are taking it with food.
2. Gum or mints
Taking CBD oil with gum or mints will mask the taste of the CBD oil and you'll just taste the gum or mint you're taking. You can still leave the CBD oil under your tongue for a minute or two without tasting it much as the gum or mint will be the dominant taste in your mouth. Unlike yogurt or smoothies, using gum or mints does not slow down the CBD's effectiveness.
3. Drink Something Strong Tasting
One simple way to eliminate the taste of CBD oil is to follow it up with a drink that acts as a "chaser." Take a few sips of soda or fruit juice or whatever tasty drink you prefer. You will hardly taste the CBD oil at all but you will enjoy a few sips of your favorite drink. Again, if you drink too much, you will slow down the effect of the CBD oil to make sure you limit yourself to a sip or too.In conclusion, there are many different options out there to help enhance the flavor of CBD oil and make it more enjoyable for patients who want the health benefits it gives you but may not love the taste.