This post is brought to you by Justin Weinger, an avid personal finance blogger and enthusiast.
Do you have a kitchen or bathroom that looks like it's stuck in the 1980s? Do you have a yard that has weeds, overgrown bushes, and a fence that can barely stay upright? Do all your home's windows need to be replaced? As a homeowner, you know that home improvements and renovations can be costly. In a recent survey of 5,476 HomeAdvisor members, the national average cost for a remodeling project is $45,518. The typical cost for a home renovation ranges from $18,443 to $74,896.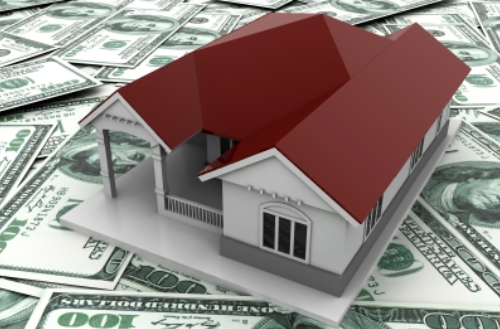 If you are like most people, you probably don't have this kind of money in your bank account. As a homeowner, you may be able to gain access to this kind of cash through your home's equity. One of the ways to do this is with a home equity line of credit (HELOC).
What is a HELOC?
A HELOC is like having a credit card where you can borrow money when you need it up to the credit limit. When you complete the loan process, you are borrowing a certain amount of money from a lender based on the amount of equity you have in your home. In return, the lender uses your home as collateral. Unlike a home equity loan, you are not given a lump sum of cash. Instead, you have access to a pool of cash that you can use when needed.
How Does it Work?
This works well if you are doing a large renovation or home building project. During these projects, you typically pay a contractor in increments once each stage of the project is completed. Every time a stage is completed, you write a check to the contractor from your account. This starts the interest-only monthly payment cycle.
You only have a certain amount of time to draw money. This draw period will last 5 to 10 years, depending on the terms. In some cases, the entire balance of what you owe must be paid back in one lump sum at the end of the draw period. In other cases, you will have 10 to 20 years to pay back your entire balance in monthly installments when your draw period is over. Be sure you understand the payback terms so that you can choose the right loan for your circumstance.
Other Reasons to Apply
You can use your HELOC for other reasons besides home renovations. You can use to pay for college expenses, purchase an investment property, consolidate debt, or pay for emergency expenses. One thing you should not use this for is to make ends meet. If you are having trouble paying bills, then adding this additional monthly payment to your other list of bills will not help your situation.
Pros and Cons
There are several benefits which include:
Flexibility in borrowing and paying back
Low-interest rates compared to other types of credit
No payments if there is no balance
Tax-deductible interest
Some of the drawbacks could be:
Potentially losing your house if you do not make payments
Adjustable rates that can change your monthly payment amounts
High upfront fees and closing costs
Large balloon payment