Summer vacation is always awaited by everyone, especially students. This moment is used to relieve fatigue from the routine of studying. The beach is usually a favourite destination for a vacation in the summer. In contrast to holidays in the rainy season, during holidays in summer, you have to choose fashion items with breathable materials that are easy to mix and match with any look. This is to avoid the wrong costume situation so you can still look stylish during the summer.
This is not difficult for those who are still confused because you don't need to use clothes and accessories excessively. Do not let you use the same style. Without the need for new clothes, you can remain chic. Enough with a simple display, you can still look attractive. Here are three ideas for summer clothing styles that can be used on vacation.
Dress
In this hot weather, in addition to shorts, dress are clothes that you shouldn't miss. Dress with bright colours to playful motifs can be your choice this summer. Not to forget, a mini frock dress can also be your perfect choice. Complete your appearance during a casual hangout by wearing sneakers, edgy flip-flops, or a tote bag. Meanwhile, for those of you who have plans for a vacation to the beach, try mixing and matching your mini dress with mules and a net bag. Don't miss a straw hat and contemporary glasses!
Want to look even more relaxed? The minimalist dress will also be a trend. Get ready to show your best style with your favourite dress. Just going to the beach or attending a meeting, you can be creative in combining whatever you want. Wear a satin dress combined with a loose shirt on the outside. After that, wear your favourite sandals and handbag. Very easy, right?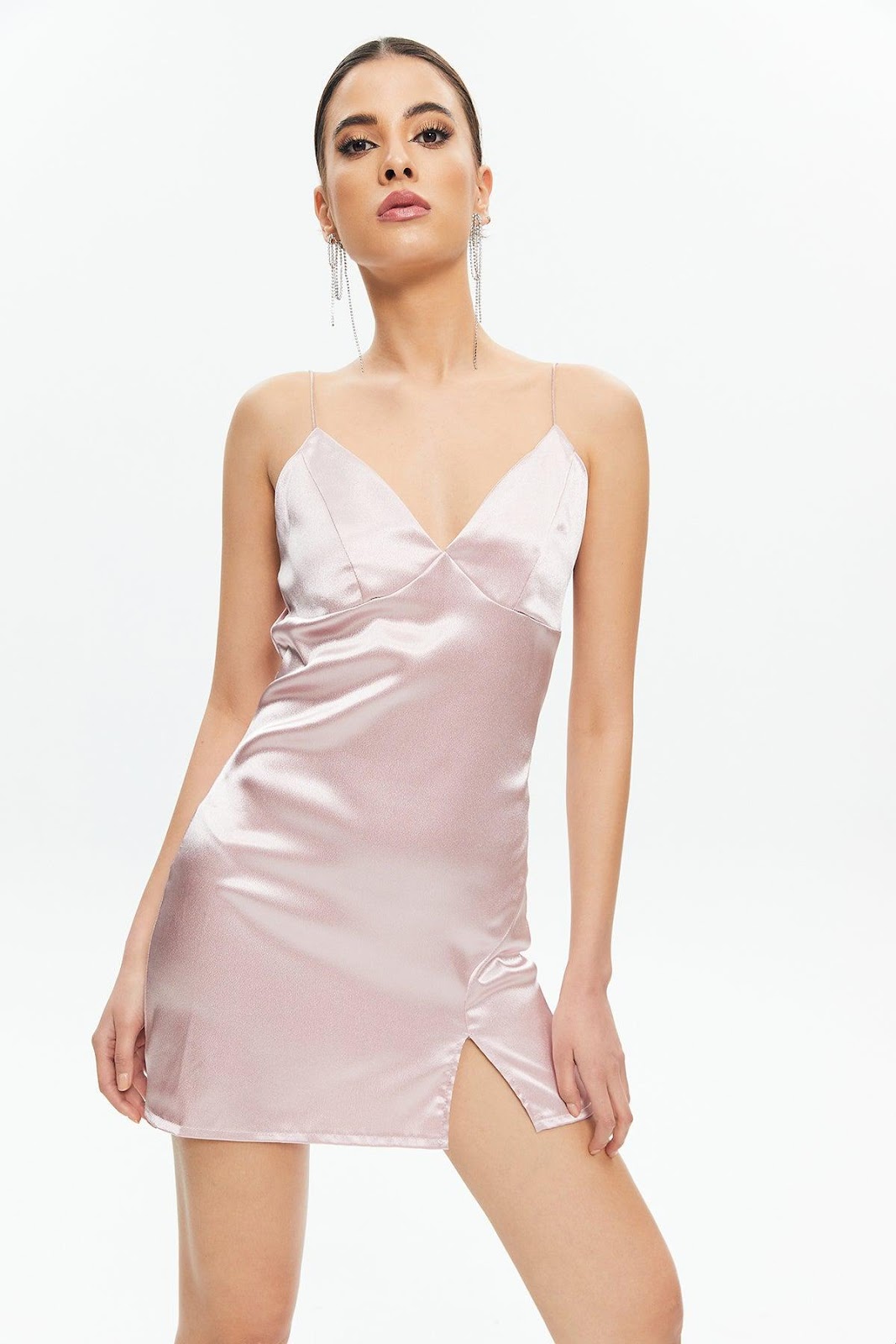 Going Out Tops
Various choices for the following summer clothing style, namely going out tops with long sleeves, cropped tops, white blouses, and printed shirts. The impression of chic, sexy, and still relaxed will be seen in this appearance. If you're bored, there's nothing wrong with adding the image of bright colours like yellow or red in some parts, such as bags, shoes, and clothes. You can use many motifs, ranging from animals and flowers to abstract motifs. One of the keys to getting a fabulous impression through this look while on vacation is daring to play hit motifs. Totality like this will make a different appearance.
For example, you can combine a halter top that was a trend in the 70s, which is back in vogue now. The shape of this halter shirt will make your upper body look attractive which has sexy cut out tops. Your shoulders will be beautifully framed, and these open shoulders are perfect for pairing with flare pants and low-rise pants! This halter top is also not only a model for superiors but also comes in a dress that is no less beautiful. Now, this model is trendy, especially now that it's summer!
Crop top fashion is now not a new thing among women today. This type of fashion trend seems to be consistent as the key to supporting women's appearance to appear more fashionable. The crop top fashion trend is a fashion style with a floating top. Usually, this crop top type will be at the waist or below the chest. This crop top fashion style is perfect for summer.
The 90s-style crop top that exposes the stomach is also being loved again. However, it has undergone significant changes, especially since the entry of fashion trends and styles in the style of K-Pop idols. Instead of showing the belly with a sexy 90s crop top model, Korean crop top fashion makes women look cute and chicer, even though the stomach is still a little visible. This crop top model is now a trend that teenagers widely wear.
Variations of crop tops come from different shapes, styles, and lengths. You just need to find the one that fits your body shape. A brightly coloured crop top can be your choice because it makes your appearance unique and fresh. This is because bright colours always succeed in giving a positive aura so that when you wear them, you will become more excited. If you are not confident in showing your belly, you can choose a waist-length crop top. Skinny jeans or maxi skirts are the right choices for this model. As for waist crop shirts, you can use shorts to give the impression of an exciting summer look. As long as you are confident in what you are wearing, this crop top will look great on your body.
Accessories
There are many options to maximize your appearance, from hats, glasses, sandals, scarves, to tote bags. Sunglasses now function as eye protection devices from the scorching sun in summer and as accessories that can support the appearance. Look for glasses that suit your face shape.
To choose your hat, you have many choices, one of which is a bucket hat. A bucket hat is a must-have accessory in summer. When on vacation to the beach, a bucket hat will protect you from the hot sun. In addition to its unique look, the bucket hat can be combined with polo shirts and jogger pants for women or parka jackets, stripe shirts, and shorts for men.
Another must-have item is sandals with ankle strap details. You can show off your pedicure fingernails with this type of footwear. Considering that you are going to the beach or travelling abroad, a tote bag can be the correct fashion item. This bag can carry all the equipment you need. This type of bag can also be combined and matched with any outfit.
Those are summer clothing style ideas that you can use during the holidays. Combining some old clothes will produce a new appearance that is fresher and looks fantastic. Therefore, you no longer need to be confused about choosing new clothes. This step will make you more efficient, but you can still appear with a summer style that looks attractive.
Fashionable Clothing Brand: SOLADO